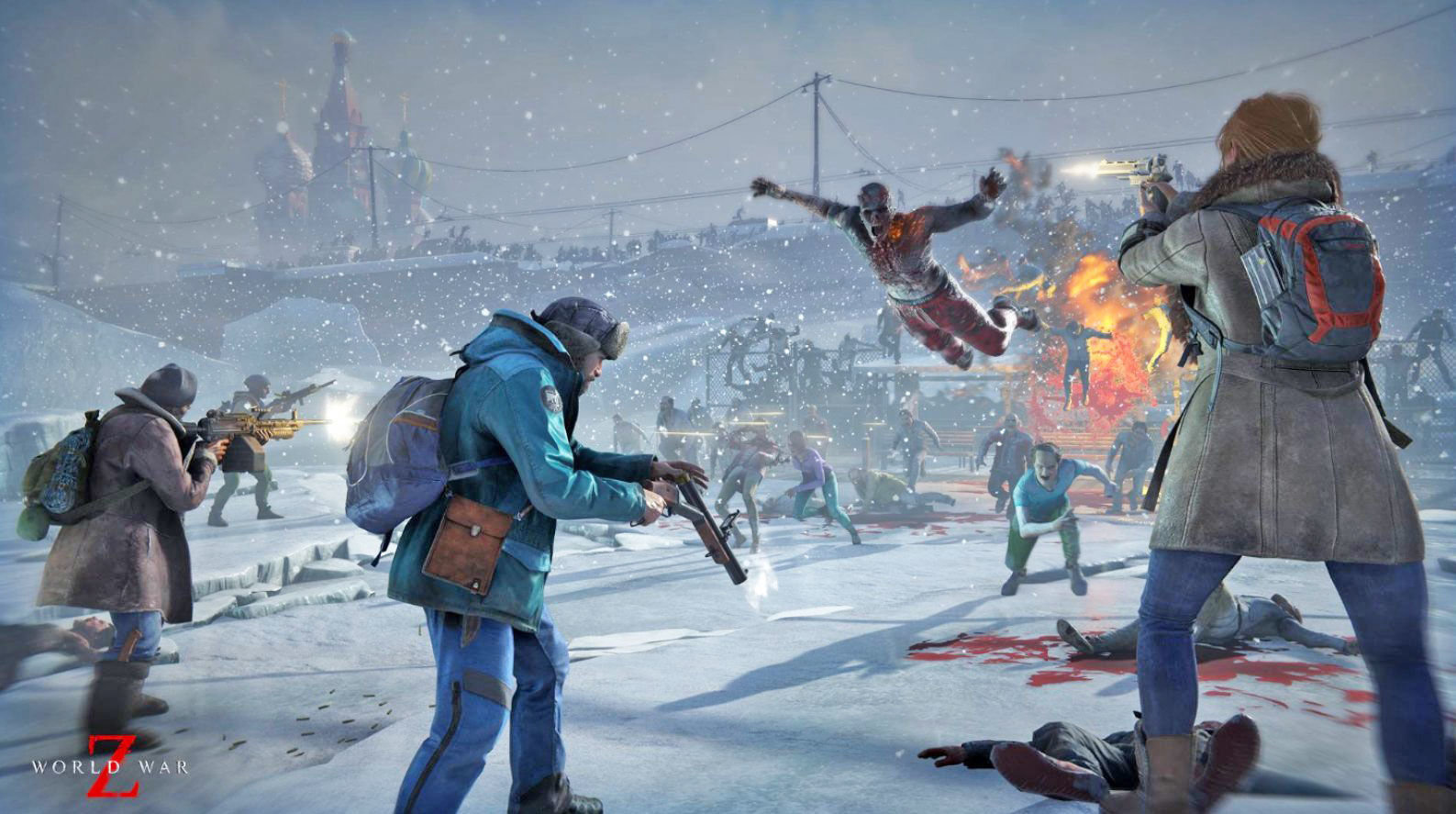 World War Z will be receiving a brand new update titled "Kill it With Fire", Developers Saber Interactive announced today via an overview trailer.
The new update brings new content to the game including two brand new missions, a flamethrower, Prestige Ranks and lastly new rewards. The two new free missions will continue storylines from New York and Moscow as you take on the hordes of the undead in familiar territory.
A big request from the community was Prestige Ranks. After you hit level 30 with a specific class, you will be given an option to Prestige reseting your class level back to one, but there will be benefits in doing so. Unique weapon skins and bonus perks will be given to those who decide to Prestige.
Does flaming zombies sound fun to you? It sure does to us! The new flame-thrower weapon will bring a whole new dynamic to the game as you will able to cover more damage with a wide spread of fire. Check it out in action down below.
The great news is the 'Kill it with Fire' update is out today on all platforms and you can download it right now. It's great to see the developers behind World War Z continuously pump out new content for the game months after release.
World War Z is out now on PS4, Xbox One and PC. Will you be diving into this new content? If so let us know in the comments below!