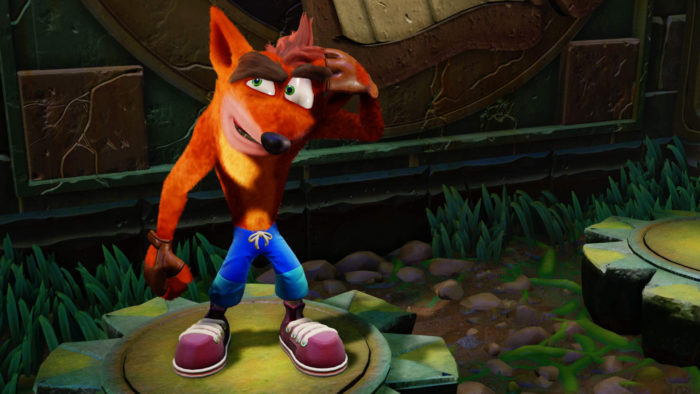 The Crash Bandicoot Remaster is doing N. Sanely well (sorry, I had to), so much so that in the UK the title is completely sold out. With this excessive demand, some entrepreneurially minded fellows are hopping onto this cash cow, re-selling the trilogy at double the initial price.
At launch, the game was being sold for just £28 on average, with certain retailers selling the game for as low as £25. Now the game is being listed on Amazon for over £50, and the game has sold on eBay for as high as £47.
It's been a while since we've seen such a high demand for a game on PS4 – and considering the fact that it's a remaster, just goes to show how far customers are willing to go in order to revisit their classics.
In other Crash Bandicoot news, a fellow writer has set up a guide on how to defeat every boss in the third iinstalment check it out here.
Whether you're a fan of the original Crash Bandicoot title or a new player to the franchise, there's a chance you could use a hand when it comes to the boss battles from Crash Bandicoot N. Sane Trilogy. If this is the case, then you're in luck as we have a detailed guide on how easily defeat each boss from the Crash Bandicoot 3: Warped title.
Crash Bandicoot N. Sane Trilogy is out now exclusive to PS4.