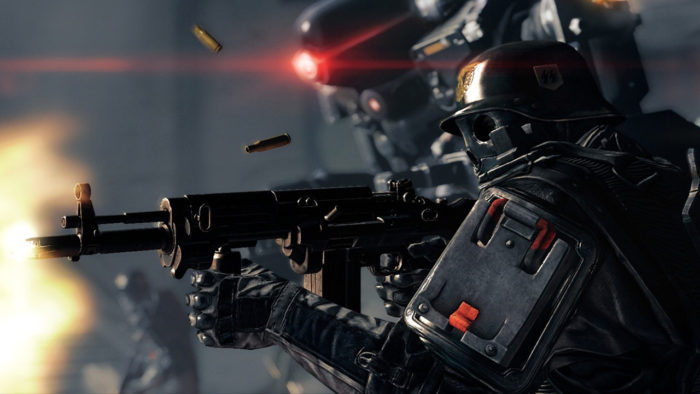 Dark Horse Comics has unveiled an exciting art book in anticipation of Wolfenstein II: The New Colossus, offering players a glimpse into the world of Wolfenstein's creation.
The hardcover book will feature 184 pages of concept art, production material, and exclusive commentary from the creators, portraying the iconic 1960's in an alternate timeline in which the Nazi's victor over the allies in World War II.
The Art of Wolfenstein II: The New Colossus goes on sale November 7, 2017, and retails for $39.99. The tome is available for preorder on Amazon, Penguin Random House, and at your local comic shop.
Interested in picking up Wolfenstein II? Check out the game's official excerpt below:
'Wolfenstein® II: The New Colossus™ is the highly anticipated sequel to the critically acclaimed, Wolfenstein®: The New Order™ developed by the award-winning studio MachineGames. An exhilarating adventure brought to life by the industry-leading id Tech® 6, Wolfenstein® II sends players to Nazi-controlled America on a mission to recruit the boldest resistance leaders left. Fight the Nazis in iconic American locations, equip an arsenal of badass guns, and unleash new abilities to blast your way through legions of Nazi soldiers in this definitive first-person shooter. America, 1961. The Nazis maintain their stranglehold on the world. You are BJ Blazkowicz, aka "Terror-Billy," member of the Resistance, scourge of the Nazi empire, and humanity's last hope for liberty. Only you have the guts, guns, and gumption to return stateside, kill every Nazi in sight, and spark the second American Revolution.'
Wolfenstein II: The New Colossus is slated for release worldwide on October 27, 2017 for Xbox One, PlayStation® 4 computer entertainment system, and PC.