There's nothing better than getting lost in a single-player experience, is there? We are only in February and already 2022 has had some top contenders for Game of the Year. Don't worry though, there's a lot more to come and to prove that, here is a list of the best new single-player games of 2022 (and these are only what we know of.)
Disclaimer: Dead Space, Hogwarts Legacy, The Legend of Zelda: Breath of the Wild 2, Avatar: Frontiers of Pandora, Starfield, S.T.A.L.K.E.R. 2: Heart of Chernobyl, Atomic Heart, Forspoken, Company of Heroes 3 Little Devil Inside and Saints Row was removed as the games are no longer slated for 2022 or failed to keep their place on this list.
#51 FAITH: The Unholy Trinity
Developer: Airdorf Games
Publisher: New Blood Interactive
Platforms: PC
Release: October 21, 2022
FAITH: The Unholy Trinity is a classic retro-styled horror title that puts players into the role of a priest. Sent off to clear a home from demonic possession, our priest might have gotten more than he bargained. Go through the home, cleanse the area, and perform exorcisms. With only three chapters, players will find that the entire game is short. The entire game will only take you about five hours to get through. So you could get through this single-player experience rather quickly or even in a single sitting if you enjoy the classic 8-bit era of gaming.
#50 Vampire Survivors
Developer: poncle
Publisher: poncle
Platforms: PC Xbox One XSX|S
Release: November 10, 2022
Vampire Survivors has blown up in popularity since its release. Players are getting a bullet hell game where the goal is simply to survive. In this title, players pick a hero and must survive the onslaught of bats, skeletons, ghouls, and more as they attempt to bring an early demise to the protagonist. Since the game automatically fires attacks, the focus here is to avoid hitting enemies and moving around the map. As you earn more experience points within the game, you'll be able to unlock new powers and attributes. Essentially, this will further buff your hero up while you deal with more enemies flooding the map.
#49 Tactics Ogre: Reborn
Developer: Square Enix
Publisher: Square Enix
Platforms: PC PS4 PS5 Switch
Release: November 11, 2022
Tactics Ogre came out back in 2010, but it wasn't until 2022 that we received Tactics Ogre: Reborn. This time around, players are getting improvements from the original game while retaining the same storyline that was already well-received. If you enjoy classic tactical RPGs, then this is a game well worth checking into. Players are following a story based on unsettled rest within the Valerian Isles. After a period of peace ended, civil war erupted with factions seeking to take control. However, most have found that the gameplay in this particular installment is a bit easier and more welcoming for newcomers.
#48 Pentiment
Developer: Obsidian Entertainment
Publisher: Xbox Game Studios / Microsoft Studios
Platforms: PC Xbox One XSX|S
Release: November 15, 2022
Obsidian Entertainment is known for delivering some thrilling RPGs. However, they did launch a bit of a surprising game in 2022 with Pentiment. Visually taking the look of being an illustration book, players are stepping back into the 16th century. Here, players will get a narrative-driven storyline that will alter as players make different choices. The story of this title revolves around Andreas Maler, an artist that is a suspect in several murders over twenty years. To prove his innocence, players will have to investigate and uncover a conspiracy. But every choice you make could have a massive impact on your community.
#47 Monster Prom 3: Monster Roadtrip
Developer: Beautiful Glitch
Publisher: Beautiful Glitch
Platforms: PC
Release: October 21, 2022
Are you ready for the ultimate road trip? Too bad if not, because we're talking about Monster Prom 3: Monster Roadtrip!
The characters from the popular franchise return, but with a fresh spin on their narrative adventures, as this time, their journey will be to go on the ultimate road trip and not ruin the experience for themselves and their friends.
As you travel, you'll need to make choices that determine what happens with the characters and what situations you get put in. If you're not careful, you'll run out of resources, and the trip will be over!
Oh, and if you want to date one of the characters? You can still do that.
#46 Settlement Survival
Developer: Gleamer Studio
Publisher: Gleamer Studio
Platforms: PC
Release: October 24, 2022
When it comes to colony builder games, sometimes the biggest challenge is "creating your vision" of what your colony should be. But in Settlement Survival, you'll need to worry about everything else too.
You'll start the game by creating the perfect spot within nature to build your colony. Then you'll guide it to be more prosperous, be inviting to those from other areas, and withstand dangers.
What kinds of dangers? Well, nature will throw all sorts of things at you, including natural disasters. You'll also have to mind your population, so you don't overexert your reach or that crime doesn't go through the roof in your area.
Good luck with that!
#45 Mount & Blade II: Bannerlord
Developer: TaleWorlds
Publisher: TaleWorlds
Platforms: PC PS4 Xbox One PS5 XSX|S
Release: October 25, 2022
If you're looking for a deep medieval experience that'll have you commanding armies, building up relationships, and expanding your vision of the world, get Mount & Blade II: Bannerlord.
In the title, you'll take your role as a leader and attempt to raise your clan to the ranks of nobility within the realm. To do so, you must crush your enemies and force your way to the top. Or use your cunning and skills to build alliances to help you with your claim when the time comes.
A lush medieval world full of possibilities awaits you. That doesn't even mention the multiplayer modes where you can challenge other players' armies to battle!
#44 Signalis
Developer: rose-engine
Publisher: Humble Games
Platforms: PC PS4 Xbox One Switch
Release: October 27, 2022
When your dreams have been lost, how far will you go to find them?
Signalis is a survival horror game that mixes many genres to deliver a unique experience. For example, you are a humanoid android known as a Replika. Your name is Elster, and you awaken from your sleep on a frozen planet within a facility that has seen better days.
With questions about what happened, where your partner is, and what's going on in your mind, you must venture into the facility to find the truth. All the while dealing with the monsters that cover the area.
The title has intense gameplay and striking visuals, so don't miss out.
#43 Police Simulator: Patrol Officers
Developer: Aesir Interactive
Publisher: astragon Entertainment
Platforms: PC PS4 Xbox One PS5 XSX|S
Release: November 10, 2022
Have you ever wanted to see if you could hack it as a police officer? In Police Simulator: Patrol Officers, you'll get that opportunity. You'll take the role of new patrol officers in the city of Brighton and see if you can rise up the unit's ranks and help the city's people.
You'll start with simple tasks, then work your way up to detective and solve tougher cases. All the while dealing with a living city that can throw anything at you at any time.
Interact with the people so you can build up trust with them, and show them every time you're there that the police are there to help.
#42 Knights of Honor II: Sovereign
Developer: Black Sea Games
Publisher: THQ Nordic / Nordic Games
Platforms: PC
Release: December 06, 2022
Do you think you have what it takes to rule over Europe? Then, play Knights of Honor II: Sovereign, and you'll see how good a king or queen you are!
The game allows you to pick from over 200 different factions, then build them up over time to become the continent's true ruler.
But instead of focusing on the turn-by-turn tactics of other titles, you'll make choices through your royal court that'll determine your fate. You'll choose how to run the nation, where to expand, what rivals to work with or to fight and see the results of your actions.
Choose your court carefully. Their actions will reflect on you.
#41 Return To Monkey Island
Publisher: Devolver Digital
Release date: TBA
Platforms: Nintendo Switch, macOS, Microsoft Windows
Developers: Ron Gilbert, Terrible Toybox
Once upon a time, the Monkey Island titles were some of the greatest games out there. They were funny, had true depth, and the gameplay was simple enough to be accessible for everyone.
Now, after so long, the original games' director has returned for Return To Monkey Island! You'll once again play as Guybrush Threepwood, but his days of glory have passed him by, and he's not the only one who's been "passed by". A new squad of pirates are trying to take over everything. Now, Guybrush must dust himself off, sail the seas and explore new and familiar islands, and figure out what new things Monkey Island has to offer!
#40 Rogue Legacy 2
Release date: April 28, 2022
Developer: Cellar Door Games
Publisher: Cellar Door Games
Platforms: Xbox One, Microsoft Windows, Xbox Series X and Series S
The original Rogue Legacy is such a hard act to follow having been a trailblazer for the sub-genre in so many ways, and yet, despite the weight of all expectation, Rogue Legacy 2 is up to the task. The core of what made the original a masterclass is still in-tact, but it's then wrapped in new layers that help grow, and in other cases complement the brilliance we once enjoyed.
#39 Azure Striker Gunvolt 3
Release date: July 28, 2022
Developer: Inti Creates
Publisher: Inti Creates
Platforms: Nintendo Switch, Xbox One, Microsoft Windows, Xbox Series X and Series S
The high-speed action of the Azure Striker Gunvolt franchise returns with a brand new lead protagonist in Azure Striker Gunvolt 3, and these elements, along with new balancing to the combat that stems from the new protagonist Kirin makes this third entry in the Gultvolt franchise stick immediately.
#38 Scorn
Developer: Ebb Software
Publisher: Ebb Software
Platforms: PC, X/S
Release: October 2022
After not hitting the goals Ebb Software had hoped for when presenting Scorn on Kickstarter, the game managed to continue full production thanks to a private investor. This upcoming FPS horror title doesn't have much background information. The development studio hopes players are thrown into this nightmarish world and, from there, are forced into exploring while fighting off grotesque monsters. As players explore, they will uncover information about the organic world they'll be venturing around. Visually, the game is quick to gain some attention, with the developers being inspired by H. R. Giger. However, it's a bit of a mystery as to what story we'll be unfolding in this strange organic world. While the game missed out on release in 2021, it looks like the developers are pushing for an October 2022 release window.
#37 Cuphead: The Delicious Last Course DLC
Release date: June 30, 2022
Developer: Studio MDHR
Publisher: Studio MDHR
Platforms: Nintendo Switch, PlayStation 4, Xbox One, Microsoft Windows
How does one of the greatest ever action platformers get even better? In the case of Cuphead: The Delicious Last Course, it's simply a matter or adding more! Everything you loved about the core Cuphead returns, the brutality, the beauty, and the brilliance, with new bosses, and a new playable protagonist to learn, and love.
#36 Soul Hackers 2
Release date: August 25, 2022
Developer: Atlus
Platforms: PlayStation 4, PlayStation 5, Xbox One, Xbox Series X and Series S, Microsoft Windows
Publishers: Atlus, Sega, Sega Europe Limited, SEGA of America
Entering the world of Shin Megami Tensei is not easy considering the high bar set by the likes of Persona 5, but here we are. The team responsible for one of the most acclaimed JRPGs returns to revitalise the Soul Hackers sub-franchise, promising the turn-based RPG action we all love, with an (in-game) 21st century twist, that will capture you with its aesthetics, and ensnare you with its engaging gameplay.
#35 Digimon Survive
Release date: July 28, 2022
Developers: Witch Craft Co., Ltd., Hyde, Witchcraft
Platforms: Nintendo Switch, PlayStation 4, Xbox One, Microsoft Windows
Publishers: BNE Entertainment, Namco Bandai Games America Inc.
You've not seen a Digimon game like Digimon Survive before. A genre-blending affair that mashes together tactical RPG systems and visual novel tendancies in a dangerous world filled with Digital Monster madness. It pushes harder than many anime-based adaptations in terms of its storytelling, characterisation and is so much better for it.
#34 Live a Live
Release date: July 22, 2022
Developer: Square Enix
Publisher: Nintendo
Platforms: Nintendo Switch
Having cut their teeth on new IP in Octopath Traveler and more recently Triangle Strategy, now Square-Enix are taking their HD-2D engine and attaching existing IP to it – and to great effect. Those of us outside of Japan had always looked at Live A Live from afar, longing to see what it's all about, but now that it's arrived, decades later, we get to experience it at its very best with the modern accoutrements to make it shine.
#33 Cult of the Lamb
Release date: August 11, 2022
Developer: Massive Monster
Publisher: Devolver Digital
Platforms: Nintendo Switch, Xbox One, PlayStation 4, PlayStation 5, Xbox Series X/S, PC
The magicians at Massive Monster have maaaaaanaged (geddit? Because it's a sheep?!) to live up to all of the hype and expectation that had preceded Cult Of The Lamb. A brilliant town-management title with excellent combat, and brilliant rogue-like elements all combine to form one of the indie gems of the year, a game that will be celebrated for its tone, humour, and moment-to-moment magic.
#32 20 Minutes Till Dawn
Developer: Flanne
Publishers: Flanne, Erabit, Erabit Studios
Platforms: Android, Microsoft Windows
Release: June 7, 2022
What if we told you that you could beat this game in 20 minutes? Now what if we told you that you would be very lucky to be able to last twenty minutes in this game?
20 Minutes Till Dawn puts a fun twist on roguelike titles by putting you in an arcade-style universe where you will face a swarm of enemies that will bombard you for twenty straight minutes. You'll get to choose the character to be in your ship and then use their special abilities and gain upgrades as you fight in order in take down all the enemies.
Will you be able to survive? Can you last the full 20 minutes? You'll find out when you play…
#31 Blacktail
Developer: The Parasight
Publisher: Focus Entertainment
Release date: December 15, 2022
Platforms: Microsoft Windows, Xbox Series X and Series S, PlayStation 5
Blacktail aims to tell the story of Baba Yaga like never before. And no, we're not talking about John Wick, like he needs help being more deadly!
Anyway, in the game, you'll play as a girl who has been accused of witchcraft and expelled from her home. But soon, she finds that her memories are attacking those same people, so she must make a choice on what to do next.
Using your bow and crafting skills, seek out the spirits from your memories and figure out what's going on. But the question remains, will you be a vindicated hero? Or, will you embrace the darkness and become the nightmare they all feared you'd be? Your choices will reveal that answer.
#30 Sniper Elite 5
Developer: Rebellion
Publisher: Rebellion
Platform: PC, PS4, PS5, XBO, X/S
Release: 2022
You're likely already aware of the Sniper Elite franchise, as it's been around for quite a long time, and a new installment is coming this year. With the new franchise chapter, Sniper Elite 5 will follow the gameplay mechanics and settings that you're used to with the past installments. Here you're still battling against Nazis with more focus on taking them out through a high-powered rifle. It's a very tactical-focused game with a campaign to throw you in different environment locations. These games have always been a solid hit with fans, and expectations are set high for the new game after Sniper Elite 4 launched back in 2017.
#29 Thymesia
Developer: OverBorder Studio
Publisher: Team17
Platforms: Xbox Series X and Series S, Microsoft Windows, PlayStation 5
Release: May 2, 2022
There once was a grand kingdom that started to have problems, to try and solve those problems, they turned to the ancient "art" of alchemy. Eventually, the people became addicted to the art, and the sacrifices that were made were too great, and the kingdom tried to stop its use.
But the backlash from it was great, and the kingdom soon became infected with monsters of alchemic origins.
Now, the only hope lies in that in the being known as Corvus. But their memories are scattered across the land, and only with them all can things return to what they once were. Go on a journey to collect the memories, and unveil the truth behind all that has happened!
#28 Sifu
Developer: Sloclap
Publisher: Sloclap
Platform: PC, PS4, PS5
Release: February 8, 2022
Sifu is an upcoming brawler who follows a young martial artist that discovers his entire family has been murdered. Seeking revenge, players will take this young man and attempt to track down and take out each assassin responsible. Fortunately, players will find that the protagonist will also have a special medallion that will revive the character after each death. However, there is one slight catch as the medallion will also age the protagonist several years. However, after reaching old age, the young man's medallion will break, giving him his last chance in hunting down each assassin.
#27 New Tales From The Borderlands
Release date: October 21, 2022
Developer: Gearbox Software
Publisher: 2K Games
Platform: Microsoft Windows
Guess what? There STILL ain't no rest for the wicked! Because New Tales From The Borderlands is coming, and that means it's time to get into the saddle of some very questionable characters.
In this case, you'll play as three characters on the literal worst day of their lives. Their planet is being invaded, and they might be the only ones who can stop it! So…go team?
The new game will feature a five-part story that'll bring in old friends and new faces as you embrace a very cinematic story. Furthermore, your choices will affect all the things that go down in the future. So be sure you understand the choices you make.
#26 High on Life
Developer: Squanch Games
Publisher: Squanch Games
Platform: PC, XBO, X/S
Release: December 13, 2022
High on Life is definitely a unique title. One that just so happens to come from one of the minds behind Rick and Morty and Solar Opposites. So yeah, this is going to get weird.
In the game, you'll play as…well, a nobody, one who is doing pretty much nothing until an alien invasion comes around and decides that they need humans…to literally get high. Welcome to High on Life. Get it? Anyway, you'll suit up to become a bounty hunter and take down the aliens before you get smoked…literally.
But you won't be alone, you'll have an assortment of "mouthy guns" to help you fight your way across very different alien worlds and terrains. Think you can survive the insane experience to come?
#25 Marvel's Spider-Man Remastered
Developer: Insomniac Games, Nixxes Software
Publisher: PlayStation PC LLC
Platform: PC, PS4, PS5
Release: August 12, 2022 PC
Sometimes a beauty of a remaster is that of getting to put a game that wasn't available before to others on a platform that they can now get it. Marvel's Spider-Man Remastered is a great example of this, and it couldn't happen to a better game.
You see, this title from Insomniac was one of the best games of its year, and of recent years, but it was only out on the PS4. Now, you can get it on PC, and get to experience easily the best Spider-Man game ever put out. You'll battle classic and newer villains all the while swinging across New York in a way that makes you FEEL like you're Spider-Man.
#24 Tunic
Developer: Andrew Shouldice
Publisher: Finji
Platform: X/S, PC, XBO
Release: March 16, 2022
We've been waiting on Tunic for a good little while now. It's easy to spot the inspiration that went into this game. The developer behind the project, Andrew Shouldice, is developing a game for fans of the classic action-adventure franchise, The Legend of Zelda. In Tunic, players are taking the role of a fox that wakes up on a mysterious beach. Armed with a sword, players are tasked with exploring the land, finding different treasure, powerful items, and battling against the colossus creatures that roam the area. As you progress through the game, secrets of the island will be unveiled. Visually the game is just like the classic installments of The Legend of Zelda. Players are getting an isometric gameplay experience, and best yet, the game is slated for a release this March. So you might not have to wait very long to get a chance to try Tunic out for yourself.
#23 Gotham Knights
Developer: WB Games Montreal
Publisher: Warner Bros. Interactive Entertainment
Platform: PC, PS4, PS5, X/S, XBO
Release: 2022
While we enjoy a good Batman game, Gotham Knights won't have you stepping into the role of the Dark Knight. Instead, this game has players going through a narrative where Bruce Wayne is killed off. A message gets sent off to his closest allies, Batgirl, Robin, Red Hood, and Nightwing, asking them to keep Gotham City safe. With the Bat no longer in the picture, Gotham is up for grabs as criminal scum heads into the area to claim their piece of the land. Meanwhile, Gotham Knights has players taking each character's role as they battle off some of Batman's biggest enemies. However, a new criminal organization force has made its way into Gotham. The Court of Owls is getting their first big video game debut after their appearance in Batman The New 52 comic book series run.
#22 Elex 2
Publisher: THQ Nordic
Developer: Piranha Bytes
Platforms: PlayStation 4, PlayStation 5, Xbox One, Xbox Series X and Series S, Microsoft Windows
Release Date: March 1st, 2022
Elex 2 is a great example of taking a beloved title and then expanding upon it for all to enjoy even further. Especially since the game brings forth a new story that expands on all that happened in the original:
" Several years after Jax defeated the Hybrid, a new threat arrives from the sky, unleashing the dangerous powers of dark Elex and endangering all life on the planet. In order to defend the peace on Magalan and the safety of his own family, Jax has to go on a mission to convince the factions to unite against the invaders"
Add this to a truly free world to roam (via jetpack no less), deep combat experiences, and more, and you can see why Elex 2 is a singlerplayer title worth your time.
#21 Stranger of Paradise: Final Fantasy Origin
Developer: Team Ninja
Publisher: Square Enix
Platforms: PC, PS4, PS5, XBO, X/S
Release: March 18, 2022
Ninja Theory has been around since the 1990s, and they have delivered Dead or Alive, Ninja Gaiden, Nioh, and in 2022 we're getting a Final Fantasy game from them. It looks like this will be a fast-paced action RPG where we're getting a new interpretation of the first Final Fantasy game released. So far, what little information is known, we're following a group of characters that have popped up in this fantasy world.
With a legend telling of warriors coming in to stop Chaos and its legion, our group of protagonists begins their uphill battle to cleanse the world. While this game is throwing players back into the first installment setting, this is not to be confused with a remake. Instead, this is a new storyline that will showcase some of the developer's inspirations from the first installment. As a result, there might be familiar themes, but overall it's a darker take than what the original developers initially brought out.
#20 Call of Duty: Modern Warfare II
Release date: October 28, 2022
Developer: Infinity Ward
Platforms: PS4, PS5, PC, XBO, X/S
Publishers: Activision
What is there to say about the Call of Duty franchise that hasn't been noted by others at this point? You absolutely know what you're getting in the game just by playing it. And this isn't even the first time we've had a Modern Warfare 2!
But, it is one that will have a new story, updated graphics, and so on, and clearly they feel confident enough to make a "replay" of what happened before just making it better. You can expect a worldly campaign, and of course the multiplayer is going to be something that you'll want to check out and play with friends.
As sad and ironic as it is at points, sometimes the familiar is what people like best.
#19 Kirby and the Forgotten Land
Developer: Nintendo
Publisher: Nintendo
Platform: Nintendo Switch
Release: March 25, 2022
The latest in the Kirby series is going 3D. In Kirby and the Forgotten Land players will be able to explore a mysterious land covered with abandoned structures whilst using familiar Kirby abilities — as well as some new ones.
Players will also be able to use the all-new "Mouthful Mode" in which Kirby will be able to inhale numerous large objects and conform to that particular shape. We are super excited for this and no-doubt there will be some surprises in-store for us when it releases next month.
#18 Xenoblade Chronicles 3
Developer: Monolith Soft
Publisher: Nintendo
Platforms: NS
Release: July 29, 2022
Xenoblade Chronicles 3 in many ways is the culmination of everything that Monolith Soft has been building ever since the first game was brought over from Japan onto the Wii.
The game focuses on six characters who are part of a war between nations that seemingly has no end in sight. But when they learn the truth about how their nations and entire lives are being manipulated, they strive out on a quest to try and stop this from continuing.
You'll have a massive RPG adventure ahead of you, with a world apparently five times the size of the previous entry! Add that to a deep battle system and you'll be enjoying this game for some time.
#17 Stray
Developer: BlueTwelve Studio
Publisher: Annapurna Interactive
Platforms: PC, PS4, PS5
Release: July 19, 2022
This game has only been out for a few weeks, but it has taken the world by storm – who would have thought that a game that allows players to control a stray cat would have been so popular? The story revolves around the stray cat in question who has fallen into a walled city that is populated by robots, machines, and many viruses. This little cat must try and return to the surface with the aid of a new drone companion called B-12, while completing puzzles, avoiding enemies, and licking other cats – you're still a cat after all you know, it's only natural.
#16 The Callisto Protocol
Developer: Striking Distance Studios
Publisher: Krafton
Platform: PC and Consoles
Release: 2022
This story-driven, survival horror game comes from a brand new studio featuring a team who have previously worked on the likes of Dead Space and Call of Duty. Set in the future in the year 2320, players are set with the task of escaping a Maximum Security prison known as Black Iron Prison.
Not much is known just yet but it's said to be a blend of horror, action and immersive storytelling. It's set to be released some time this year, though no official date has yet been given.
#15 Bayonetta 3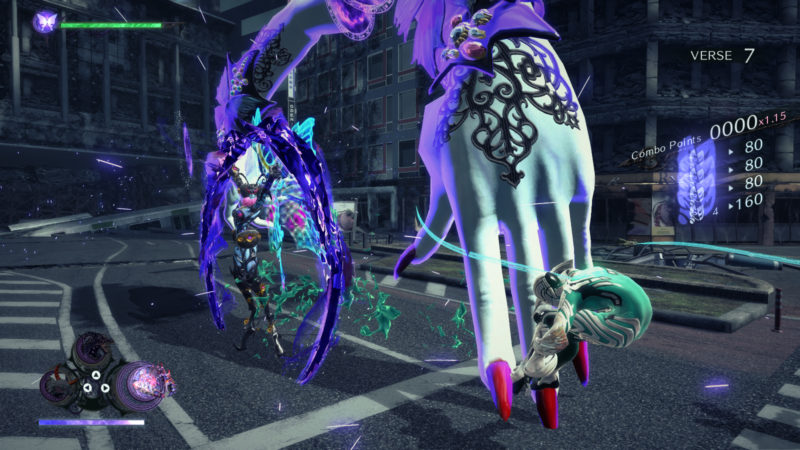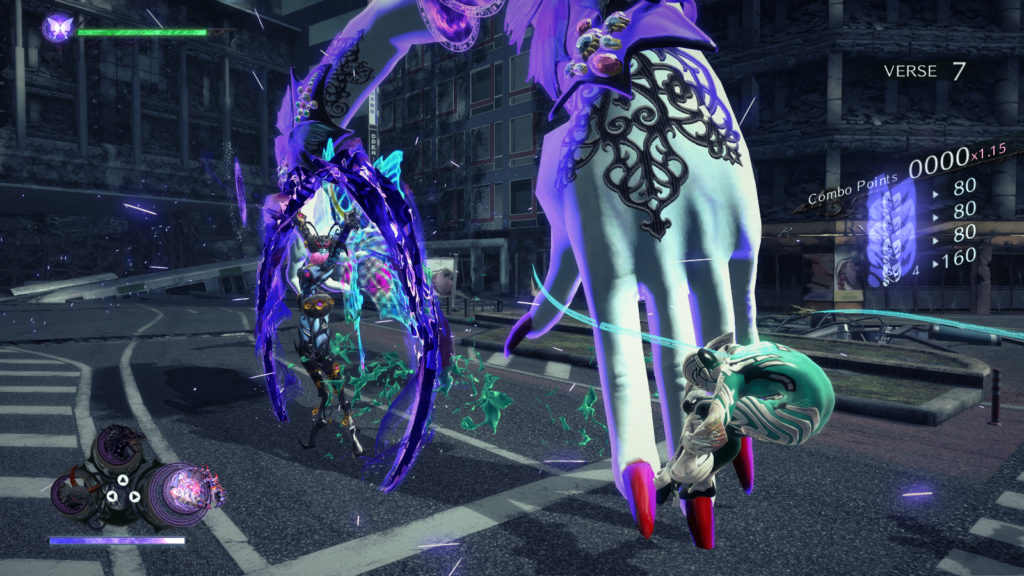 Developer: Platinum Games
Publisher: Nintendo
Platform: Nintendo Switch
Release: October 28, 2022
A game that fans have been waiting for for a very long time, Bayonetta 3 see's players return as the much-loved enchanting witch equipped with head-to-toe guns.
After being shown at a Nintendo Direct last September, fans were given a brief look into what is to come in the latest game. New gameplay elements such as "Demon Masquerade" where Bayonetta will fuse herself with an infernal demon to gain greater power and "Demon Slave" which allows Bayonetta to take control of infernal demons and use them to her advantage are just a few of the new features in the latest game.
#14 A Plague Tale: Requiem
Developer: Asobo Studio
Publisher: Focus Entertainment
Platform: Playstation 5, Xbox Series S|X, Nintendo Switch, PC
Release: 2022
The sequel to the award winning A Plague Tale: Innocence, A Plague Tale: Requiem continues the story of Amicia and Hugo on their travels across new regions. Said to be a heartbreaking story of discovering the cost of saving those you love.
Not much has been revealed just yet, but we can expect more weapons, tools, and powers.
#12 Evil West
Developer: Flying Wild Hog
Publisher: Focus Entertainment
Platform: Playstation 4, Playstation 5, Xbox One, PC
Release: 2022
A third-person action game that puts the player as one of the last remaining vampire hunters of an institute that is on a mission to eradicate all vampires and save the United States.
Evil West is set in a twister Wild West universe that features explosive combat with firearms, a lightning-filled gauntlet as well as various gadgets. Unlock new perks as you progress and craft your own play-style. This one sounds very interesting.
#11 Slime Rancher 2
Release date: September 22, 2022 (Early Access)
Publisher: Monomi Park
Developers: Monomi Park
Platforms: PC, Xbox Series X/S
Are you ready to get slimed once again? If so, then Slime Rancher 2 is a game you'll want.
You'll play Beatrix LeBeau on another adventure involving lots of slimes. She'll head to Rainbow Island, a place full of mysteries that are natural and man-made. Here she'll find ancient technology that shouldn't be there, natural resources that have never been discovered, and more!
Plus, there are new Slimes here! Build your ranch and grow a menagerie of slimes that'll make anyone jealous. Earn money and gain resources as you do your tasks to get upgrades for your gear! You'll need them for the journey to come.
#10 Final Fantasy VII Remake Intergrade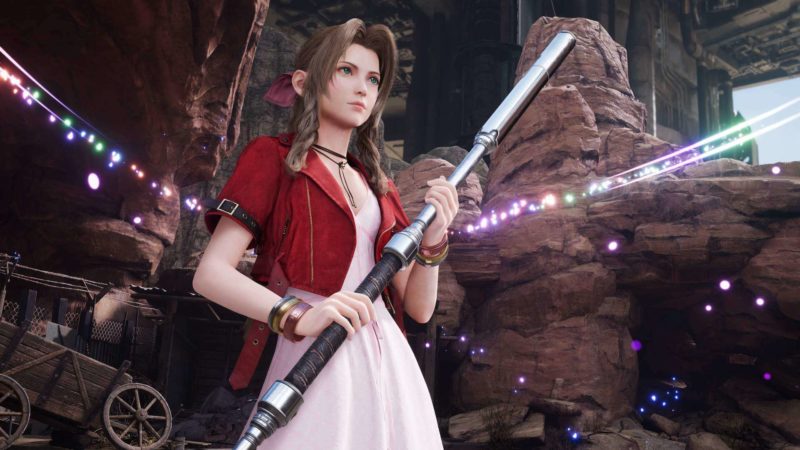 Developer: Square Enix
Publisher: Square Enix
Platform: PlayStation 5, PC
Release: June 17, 2022
While we have of course seen Final Fantasy VII Remake for a couple of years now, and the Intergrade expansion for the last 12 months, PC fans finally got to join the bandwagon this year, and they get to enjoy the definitive version of the multi-game of the year award winning 2020 title. All of the content, all of the brilliance, and all of the perks of playing on PC.
#9 GhostWire: Tokyo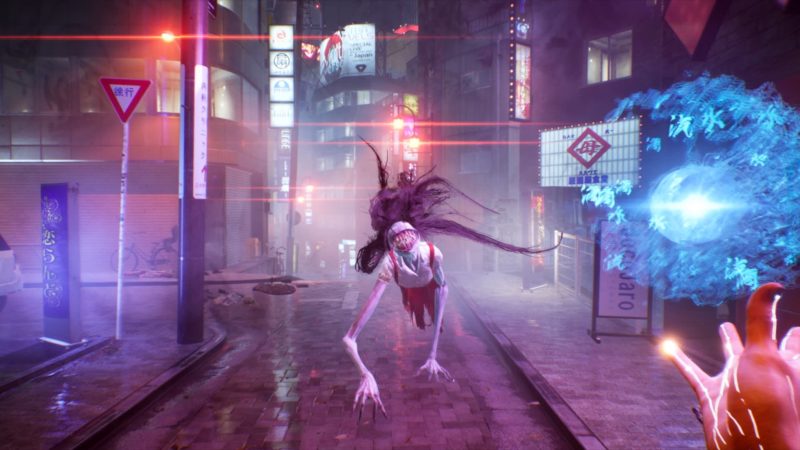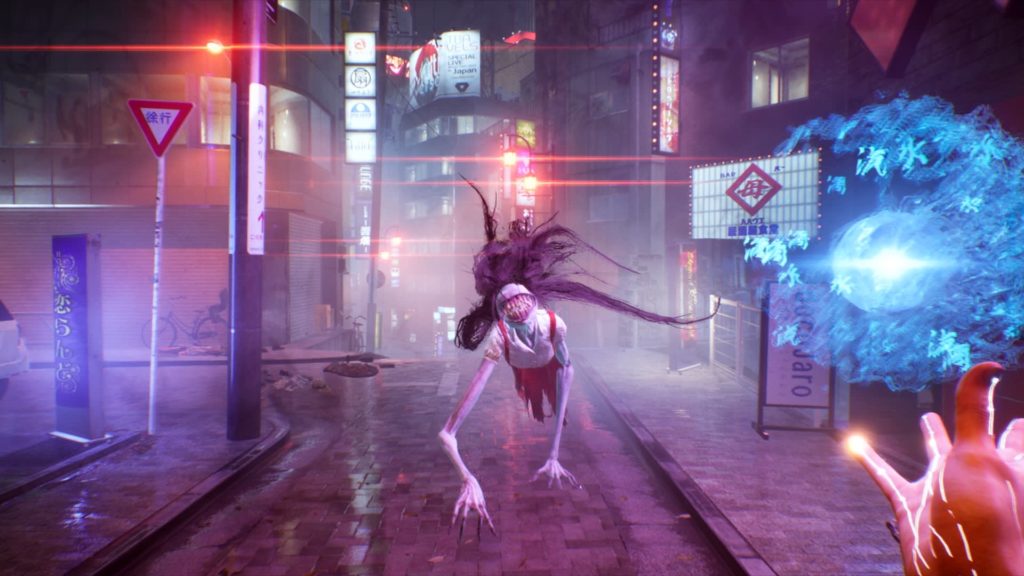 Developer: Tango Gameworks
Publisher: Bethesda Softworks
Platform: Playstation 5, PC
Release: March 25, 2022
Set in a beautiful, supernatural version of Tokyo that has been overrun by deadly supernatural foes, GhostWire: Tokyo sees players ally with a powerful entity to master powerful abilities to find out the causes of all the disappearances in Tokyo.
Made for next-gen, GhostWire: Tokyo makes the most of the Playstation 5's power to give the game "a stunningly rendered, rain-soaked Tokyo with PlayStation 5's next-gen ray tracing technology and 3D AudioTech. Feel the power of your supernatural skills firsthand with unique haptic feedback and adaptive triggers for every combat ability and character action in-game."
#8 LEGO Star Wars: The Skywalker Saga
Developer: TT Games
Publisher: Warner Bros. Interactive Entertainment
Platform: Playstation 4, Playstation 5, Xbox One, Nintendo Switch, PC
Release: April 5, 2022
In the latest LEGO game from TT Games, players will be able to experience crucial moments from all nine Skywalker Saga films, retold in true LEGO humour. Players will be able to explore the saga in any order they choose, right away.
Play as iconic heroes and villains from the series and visit locales we're all too familiar with. Playing on both the light side and the dark side. This is a much anticipated game for Star Wars fans.
#7 Sonic Frontiers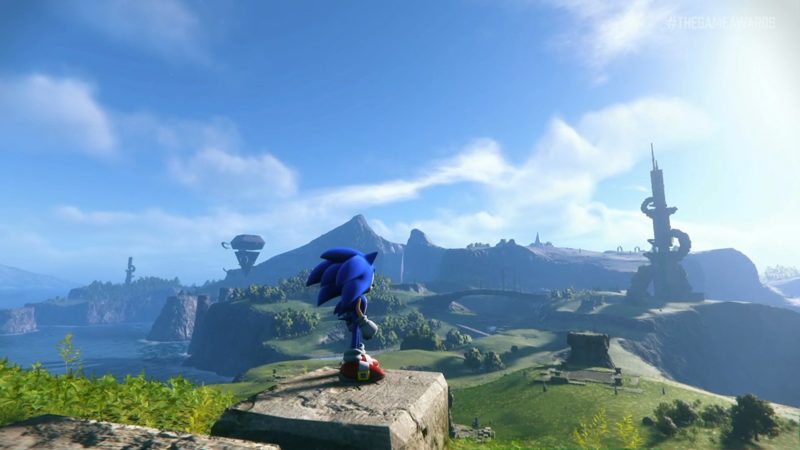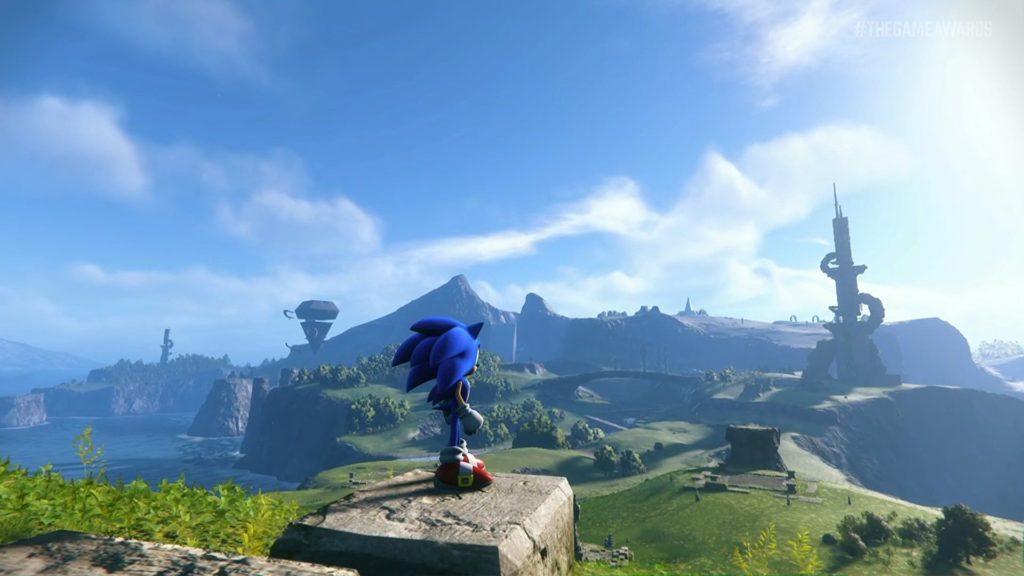 Developer: Sonic Team
Publisher: SEGA
Platform: Playstation 5, Playstation 4, Xbox One, Nintendo Switch, PC
Release: November 8, 2022
An open-world Sonic game? Who would have thought it was possible? We still have much to learn about Sonic Frontiers, but it's said to be an experience like never before. "Battle powerful enemies as you speed through the Starfall Islands – landscapes brimming with dense forests, overflowing waterfalls, sizzling deserts and more!"
I don't know about you, but I am super intrigued to see how this will work.
#6 God of War: Ragnarok
Developer: Santa Monica Studio
Publisher: Sony Interactive Entertainment
Platform: Playstation 4, Playstation 5
Release: November 9, 2022
Sequel to one of PlayStation's biggest franchises, God of War: Ragnarok is one of the most anticipated games to release this year. The mighty Kratos and Atreus are back and they're on a mission to journey to each of the nine realms in search of answers.
Fans can expect a bigger and better game than before — which is going to be hard to top.
#5 Horizon Forbidden West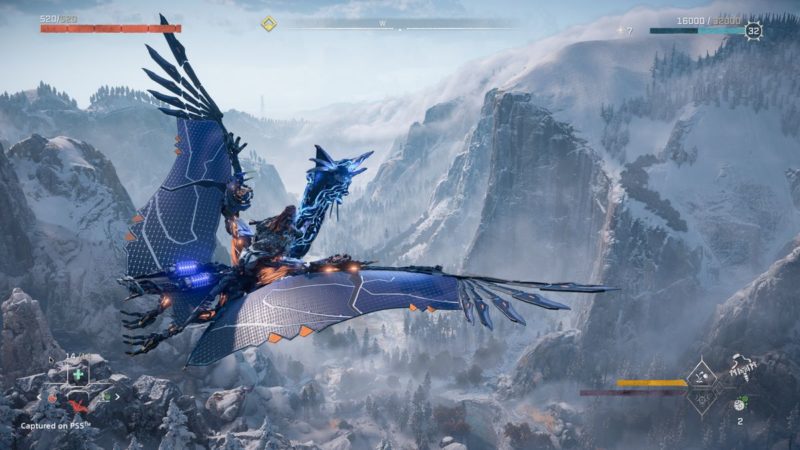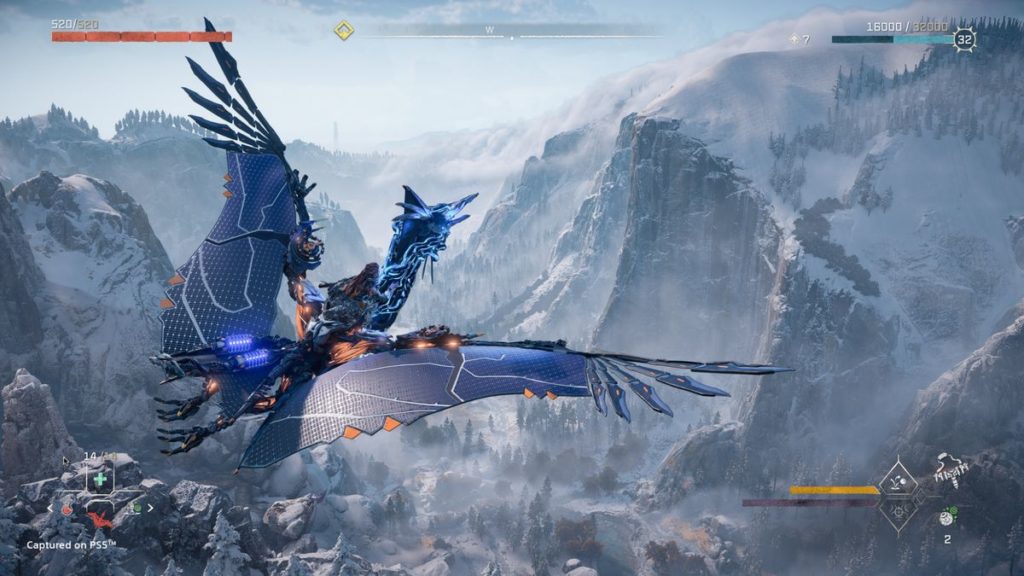 Developer: Guerrilla Games
Publisher: Sony Interactive Entertainment
Platform: Playstation 4, Playstation 5
Release: February 18, 2022
Aloy is back and better than ever in Horizon Forbidden West. This one takes all the best aspects from the first game, and improves on them all to make their best game yet. "Explore distant lands, fight bigger and more awe-inspiring machines, and encounter astonishing new tribes as you return to the far-future, post-apocalyptic world of Horizon."
#4 Dying Light 2: Staying Human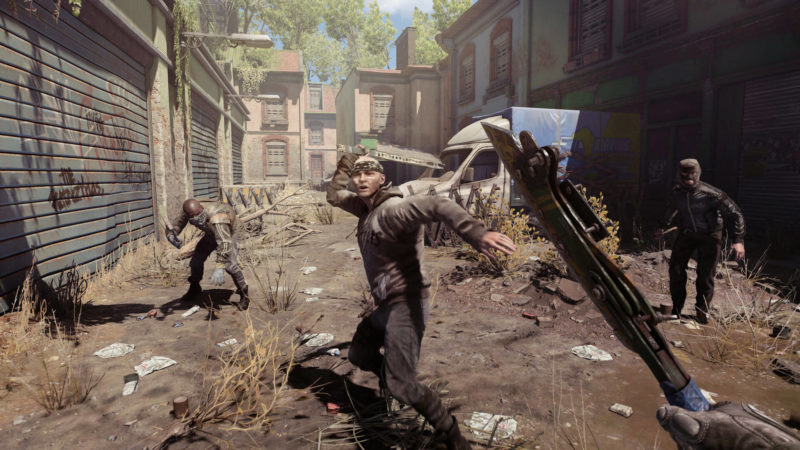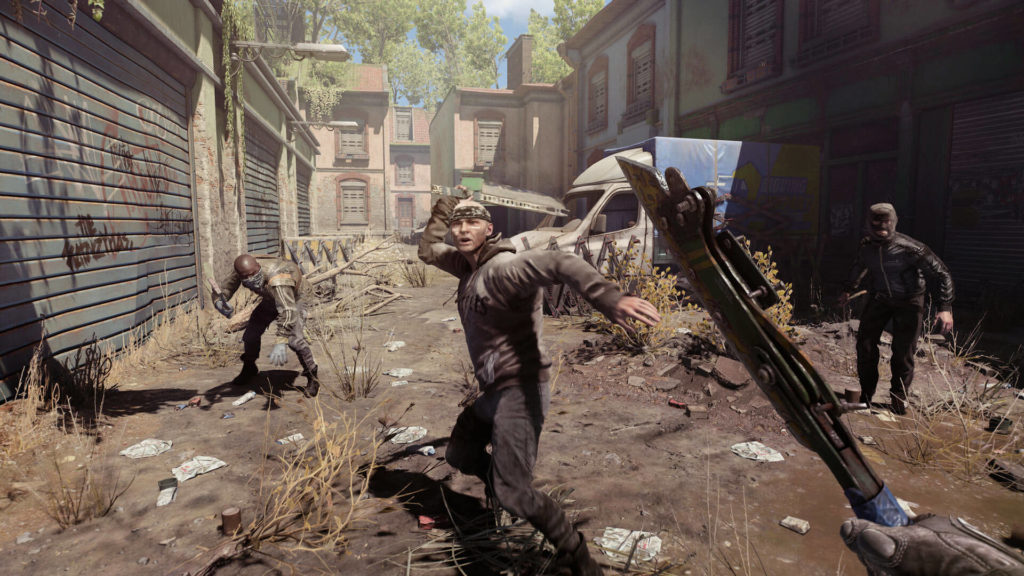 Developer: Techland
Publisher: Techland
Platform: Playstation 4, Playstation 5, Xbox One, PC
Release: February 4, 2022
Fans have been waiting for Dying Light 2 for a very long time, and there was a point where we thought it may never happen. But, here it is. Civilisation has resorted back to the Dark Ages because of the virus that has eradicated the world. Use your agility and combat skills to survive and return the world to its former glory.
Explore this vast open world and kill as many zombies as you possibly can. It's a lot of fun.
#3 Pokemon Legends: Arceus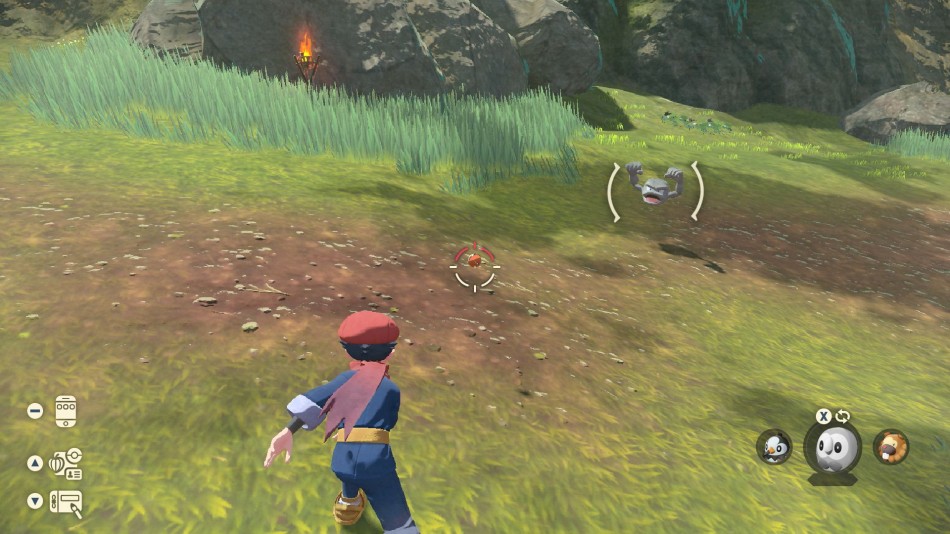 Developer: Game Freak
Publisher: Nintendo
Platform: Nintendo Switch
Release: January 28, 2022
The latest Pokemon game has sent fans into a frenzy at all the possibilities in future games. Pokemon Legends: Arceus takes a completely new approach to the series and fans are loving it. An open-world Pokemon game is something we would have only dreamed of, but it's now a reality. Catch, battle and train Pokemon is ways we have never seen before.
Gotta Catch 'Em All, right?
#2 Tiny Tina's Wonderlands
Developer: Gearbox Software
Publisher: 2K Games
Platform: Playstation 4, Playstation 5, Xbox One, PC
Release: March 25, 2022
The spin-off set in the Borderlands universe is almost upon us! Set off on an epic adventure to stop the Dragon Lord! Explore a tabletop realm with up to three other friends and shoot and loot your way through. Tiny Tina's Wonderlands has also included the use of melee weapons and magic, which will be interesting.
"Roll your own multiclass hero and loot, shoot, slash, and cast your way through outlandish monsters and loot-filled dungeons on a quest to stop the tyrannical Dragon Lord. Everyone's welcome, so join the party, throw on your adventuring boots, and be Chaotic Great!"
#1 Elden Ring
Developer: FromSoftware Inc
Publisher: Bandai Namco
Platform: Playstation 4, Playstation 5, Xbox One, PC
Release: February 25, 2022
Now Metacritic's top rated game of all time, this new souls-like game has been taking the world by storm since its release last week. A new fantasy adventure for Dark Souls fans to revel in, Elden Ring features vast fantastical landscapes and shadowy, complex dungeons that are connected seamlessly. Create your character and developer your play-style but be warned — you will die a lot.
Disclaimer: This list was updated on 9/27/22 to include new entries.