2022 has been shaping up to be a big year for the video game industry. In this list, we're going to highlight a few video games we're excited to check out on the Nintendo Switch. With that said, don't put too much focus on the ranking here. It's hard to say just where these games will rank until after they are all released. So instead, think of this as a list of some great game recommendations to keep tabs on throughout this year.
Disclaimer: The Legend of Zelda: Breath of the Wild 2, Test Drive Unlimited Solar Crown was removed due to now being released in 2023.
#62 Chained Echoes
Developer: Matthias Linda
Publisher: Deck13 Interactive
Platforms: PC PS4 Xbox One Switch
Release: December 08, 2022
Are you in the mood for an old-school 16-bit RPG adventure? If so, then you'll want to check out Chained Echoes.
You'll be set in the land of Valandis and tasked with stopping a war between nations. That won't be easy, and there are many trials you'll face along the way.
But you will be up to the task as your band of heroes wield multiple kinds of weapons to help you through this quest. Whether through sword, sorcery, or machinery, you'll take on foes as they come and grow stronger with each battle!
Will you be able to save the realm from disaster?
#61 Inscryption
Developer: Daniel Mullins Games
Publisher: Devolver Digital
Platforms: Switch
Release: December 01, 2022
There are certain games out there that are meant to be twisted. Specifically, they are meant to make you feel a certain kind of horror just by playing them. Inscryption is one such title.
They even go light on the game's description so that you don't know exactly what to expect! However, we can tell you that the game is a mix of card collecting, escape room-style puzzles, and pain. Lots of pain.
There are many dark twists within this title that you'll learn as you progress, gain more cards, and learn the true meaning of said cards. Are you willing to endure such an experience?
#60 Prodeus
Developer: Bounding Box Software
Publisher: Humble Games
Platforms: PC PS4 Xbox One PS5 XSX|S September 23, 2022
Release: Switch October 28, 2022
FPS titles are meant to be simple yet fun. Plus, when you add in monsters that blow up when your weapons blast them, it's a fun feeling. Prodeus aims to invoke the nostalgia of FPS games past by delivering a classic-style experience while giving you the updated graphics you'd expect from modern titles.
You're in luck if you liked our mention of enemies dying spectacularly to your weapons and ammo because the game has a dismemberment system that ensures that blood and limbs will be flying.
If that's not enough, you can make levels and share them with other players online!
#59 Signalis
Developer: rose-engine
Publisher: Humble Games
Platforms: PC PS4 Xbox One Switch
Release: October 27, 2022
When you seek what you dream within a nightmare, things will get rough for you. Such is the plight of Elster, a humanoid android that winds up on a frozen world within a derelict ship. She's separated from her partner and must find them and find out what happened to land them in this world.
You'll explore the ship, the world, and the facilities within and face numerous challenges to make it out alive.
The look and feel of the game are meant to be atmospheric. You'll feel your skin crawl and the tension build as you hope to find answers and not more threats.
#58 Sonic Origins
Release date: June 23, 2022
Platforms: Nintendo Switch, PlayStation 4, Xbox One, PlayStation 5, Xbox Series X and Series S, Microsoft Windows
Genres: Platform game, Casual game, Adventure
Developers: Sega, Sonic Team
While Sonic The Hedgehog hasn't had a lot of major hits in the modern age, there are plenty of classics from the original days of the franchise that shouldn't be ignored. But, they're hard to play on modern systems, right? Well…not with Sonic Origins.
Because here, you'll get original Sonic The Hedgehog title, as well as 2, Sonic & Knuckles, and then Sonic CD! All four of these titles have gotten the remastered treatment as well as certain quality of life updates to make the game even better.
Or, if you prefer the literal origins of the series, you have the Classic Mode that you can play through in the original style and limiters!
It's time to experience Sonic all over again!
#57 Cult of the Lamb
Release date: August 11, 2022
Developer: Massive Monster
Publisher: Devolver Digital
Platforms: Nintendo Switch, Xbox One, PlayStation 4, PlayStation 5, MORE
Easily one of the more unique titles of 2022, Cult of the Lamb features you as a literal lamb, and one who is saved from a terrible fate due to a stranger.
The ask from said stranger for saving you? Start a cult in your name, and make it as big as possible. Which you're absolutely going to do. Because you'll travel the land, gain followers, and take down the "false idols" who would defy you.
The game is nothing if not odd and brutal, but you might just find something really fun in the process. Just don't try and start a cult for yourself because of this game, ok?
#56 Teenage Mutant Ninja Turtles: Shredder's Revenge
Developer: Tribute Games
Publisher: DotEmu
Platforms: PS4, NS, PC, XBO
Release: June 16, 2022
There are a wide variety of Teenage Mutant Ninja Turtles video games available. However, some of the beat 'em up classics that are held up fondly might soon see another title to add into the mix. We have been seeing some classic game IPs get a new installment that resembles the old-school retro game aesthetics. For instance, we recently received Streets of Rage 4 after not having a Streets of Rage title since the Sega Genesis. So now we have another classic-style beat 'em up Teenage Mutant Ninja Turtles game coming out. In Teenage Mutant Ninja Turtles: Shredder's Revenge, players will be taking the role of their favorite turtle or even April O'neil as they fight off the nefarious Foot Clan. You'll, of course, see other iconic characters show up during the game like Shredder, Bebop, and Rocksteady to deliver a beating to.
#55 AI: THE SOMNIUM FILES – nirvanA Initiative
Developer: Spike Chunsoft
Publisher: Spike Chunsoft
Platform: PC, NS, PS4, XBO
Release: June 24, 2022
…now there's a long name we're going to have to say. AI: THE SOMNIUM FILES – nirvanA Initiative is a very unique title that has a story that is…very anime.
In this game, you'll play as detectives who have to solve a very troubling mystery. What is so troubling about it? Well, six years previous, a murder happened, but only half of the body was found. Six years later, the body's other half was found…but with no signs of decay or any indication that it had been around for years.
Now, you must team up with your partner and your AI units in order to solve the mystery and figure out the truth behind the Nirvana Initiative.
#54 Klonoa Phantasy Reverie Series
Release date: July 8, 2022
Platforms: Nintendo Switch, PlayStation 4, Xbox One, Microsoft Windows, Xbox Series X and Series S, PlayStation 5
Developers: BNE Entertainment, Monkey Craft, Monkeycraft
Publishers: BNE Entertainment, Namco Bandai Games America Inc.
Let's be honest here, when it comes to remasters, you can take them or leave them. It honestly just depends on the quality and what the title is. For many right now though, they're very excited that the Klonoa Phantasy Reverie Series came out in July. Because these are a pair of games that people haven't been able to enjoy for a long time, and now, they can on modern consoles and with some visual improvements.
Join Klonoa and his friends as they try and save their world from dark threats in this classic set of 3D platformers! Trust us, the nostalgia is worth it here.
#53 Tunic
Developer: Andrew Shouldice
Publisher: Finji
Platforms: Nintendo Switch, PC, Xbox One, Xbox Series X/S
Release date: September 27, 2022 (NS)
Tunic is a tribute to many of the classic adventure games that have come out over the years. In it, you'll play as a tunic-clad fox who arrives on a mysterious island that is begging to be explored. Which is exactly what you're going to do!
You'll go around and try to unlock all the secrets of this world, and you'll have to do it without anyone to hold your hand. For in this game, your "guide" will be in a language you can't read, so you'll have to collect the pages to it and then see if you can interpret what it's trying to say.
The world itself will need to be "read" as well, for it will have a lot of nooks and crannies that you might not noticed until you explore it from all angles.
#52 It Takes Two
Developer: Hazelight Studios
Publisher: EA
Platforms: Nintendo Switch, PC, PlayStation 4, PlayStation 5, Xbox One, Xbox Series X/S
Release date: November 4, 2022 (NS)
You might recall that It Takes Two was a game so special that it won Game of the Year at The Game Awards. Well, now it's coming to the Switch so you can enjoy the epic co-op adventure with friends while on the go.
In the title, you play as a married couple who aren't going to be married much longer. The strife between them is so strong that their daughter notices this and makes a wish that turns them into dolls. Now, the two have to work together to get through the world of reality and toys in order to get back to their human forms.
Along the way, they might just work out their differences for the betterment of themselves, and their daughter.
#51 Crisis Core Final Fantasy 7 Reunion
Developer: Square Enix
Publisher: Square Enix
Platforms: PC, NS, PS4, PS5, XBO, X/S
Release: December 13, 2022
Many of you have been enjoying the main story of Final Fantasy Story Remake in its new and upgraded form. But do you remember that there was a story that actually was told before that? This is the prequel tale of Crisis Core Final Fantasy 7 Reunion. This upgraded version of the PSP came will tell you the story of Zach Fair, and how his life and battles helped shape everything that would happen with Final Fantasy VII and its Remake.
Learn more about Zack, his connections with Cloud Strife and Sephiroth, and observe the updated battle system as you use his Soldier training to try and save the world!
#50 Resident Evil 2 Cloud
Developer: Capcom
Publisher: Capcom
Platforms: Nintendo Switch (Cloud)
Release date: November 11, 2022
The Resident Evil titles have been getting a lot of facelifts as of late, and now that the Nintendo Switch is going to get access to them via the Cloud versions, players will get to see these games arguably at their best. This goes especially for Resident Evil 2 Remake on Cloud.
This is the game that very much started the "remake" revolution for RE. It puts you in the shoes of Leon S. Kennedy and Claire Redfield as they find themselves in the infamous Raccoon City the night that the city gets overrun by zombies.
Now, with limited ammo and resources, they have to get out of the city at all costs and try to learn more about what happened along the way.
#49 Resident Evil 7 Cloud
Developer: Capcom
Publisher: Capcom
Platforms: Nintendo Switch (Cloud)
Release date: 2022
For a couple of main entries, the Resident Evil series floundered. Resident Evil 5 along with Resident Evil 6 were seen as both over the top, not exactly kosher in terms of what they depicted, and just not packing the overall punch, including a boulder punch, that pervious titles had.
Resident Evil 7 was the one that changed that. You played as Ethan Winters, a woman whose wife was missing, until she calls him and reveals where she is in part. Now, Winters must go to Louisiana and try to find her. But before that can happen, he has to fight a seriously messed up family and the monsters that lurk in the area.
Good luck with that.
#48 Resident Evil Village Cloud
Release date: October 28, 2022
Platforms: Nintendo Switch (Cloud Version)
Developers: Capcom
Publishers: Capcom
Many of you right now obviously know how great Resident Evil Village is, and are eagerly awaiting its upcoming DLC. But for Switch owners, you've been left out in the cold since its launch. But no longer! Resident Evil Village Cloud will be coming out soon and it'll allow you to play a cloud version of the title.
Yes, that means you'll be able to enjoy the latest adventure of Ethan Winters as he tries to save his daughter Rose from a village full of monsters. Including a certain 9 foot tall vampire later that many people on the internet have become fond of.
The Cloud version will including the upcoming DLC as well, so you'll get the complete package.
#47 The DioField Chronicle
Developer: Square Enix
Publisher: Square Enix
Platform: PC, NS, PS4, PS5, XBO, X/S
Release: September 22, 2022
What happens when a war engulfs all that is in its sights? A group of unexpected warriors will change the world, of course! But will it be for the better, or the worse?
In The DioField Chronicle, you'll get to play as a group of mercenaries known as the Blue Fox, and the story will progress based on not just what you do, but the choices you make that'll affect the true fate of the entire land.
The game also goes deep in its combat ensuring that the terrain will affect everything you do from movements to attacks and so on. All while doing it in real-time battles.
History is waiting to see what you will do, so make your choices on the battlefield and see what the land is like afterward.
#46 Temtem
Release date: September 6, 2022 Full Release
Developer: Crema
Publisher: Humble Bundle
Platforms: Nintendo Switch, PlayStation 5, Xbox Series X and Series S, Microsoft Windows
Yes, we know that Temtem has been around for a while, but it's got a new update coming soon so let's just enjoy it, ok?
This Pokemon ripof…we mean Pokemon-like title will have you exploring a set of islands in order to catch em'al…we mean collecting a variety of monsters for you to train and battle with.
The key thing here is that there are players all around you. So you'll get to battle with others at almost any time, trade with them, and do your best to get all the creatures of this world.
So get in the game and get ready for your adventure that'll expand even more soon enough.
#45 JoJo's Bizarre Adventure: All-Star Battle R
Developer: CyberConnect2
Publisher: Namco Bandai Games
Platform: NS, PS4, PS5, XBO, X/S, PC
Release: September 2, 2022
An anime fighting game? How…bizarre.
Yes, we just did that, deal with it! Jojo's Bizarre Adventure is one of the most uniquely enduring franchises out there, with its newest anime iteration coming out last year. But in JoJo's Bizarre Adventure: All-Star Battle R, you'll get to put the Jojo's and their rivals to the test to see who is the very best of the best.
Just how big is the roster here? Well, it absolutely expands through the entire line of Jojo, and as such, you'll have 50 different characters to choose from!
And true to the diverse nature of the anime, there are a variety of different game modes that you can play in too!
#44 Harvestella
Developers: Square Enix, Square Enix Montreal
Publishers: SQUARE ENIX CO., LTD., Square Enix
Platforms: Microsoft Windows, Nintendo Switch
Release: November 4, 2022
Harvestella is a very unique kind of game that blends grand-scale RPG mechanics and storylines with the farming mechanics that many have come to enjoy across numerous franchises.
In the title, you play as someone who awakens into the world and learns of the dangers of a death cloud known as Quietus. Every change of the season it comes, and lingers, and kills both people and plants alike with its touch.
When it's gone, you must grow your own plants and food in order to survive, then, travel the land to meet allies and learn the truth about the Quietus! Where will your journey end? You'll have to play to find out.
#43 The House of the Dead: Remake
Developer: Forever Entertainment S.A., MegaPixel Studio
Publisher: Forever Entertainment S.A., Microids, Maximum Games
Platform: PC, PS4, XBO, X/S, NS, PS5
Release: April 7, 2022
While fans are enjoying a kind of "renaissance" of sorts in terms of what horror games can be on modern systems, there was a time when you got the most of that genre from arcade games. And now, one of the most famous of them is coming to consoles via The House of the Dead: Remake.
Yep, the classic arcade game is coming to consoles and it'll be remade from the top down to ensure that not only does it play like the arcade game of old, but that it delivers the scares just like the original title did.
So if you're looking for an old-school feel to games, you'll want to get this title.
#42 13 Sentinels: Aegis Rim
Release date: April 12, 2022 NS
Developer: Vanillaware
Platforms: Nintendo Switch, PlayStation 4
Publishers: Atlus, Sega, Atlus USA, SEGA of America
An RPG title that many are high on, 13 Sentinels: Aegis Rim will put you in a world full of characters and battles that'll take you on quite the trip.
The game indeed does have 13 different main characters, and as you interact with each of them, and they interact with the world at large with their own stories, you'll unlock more and more truths about what is going on in this title.
Then, you'll jump into your mechanical behemoths and become part of turn-based battles that'll put your skills to the test! A grand tale awaits you in 13 Sentinels: Aegis Rim, so don't miss out on it!
#41 MADiSON
Developer: BLOODIOUS GAMES
Publisher: BLOODIOUS GAMES
Platform: PC, PS4, PS5, Xbox One, Xbox Series S|X
Release: 2021
Another camera-based game now, MADiSON puts a slight twist on the formula. This time around, you are the one committing the atrocities. Protagonist Luca is the unlucky victim of a demon, possessing him to complete a ritual started long before his time.
Much like the framing of Indigo Prophecy, MADiSON sees players either try and escape the madness they're being subjected to… or delve further into it. Every character you meet along the was has a motive, or sinister past, and it's up to Luca to find out what that is. Then, of course, it's up to the player to decide their fate.
#40 Digimon Survive
Developer: Witch Craft, Hyde, Witchcraft
Publisher: BNE Entertainment, Namco Bandai Games America
Platform: PS4, XBO, PC, NS
Release: July 29, 2022
For those of you who have been waiting for a long time for a truly new and innovative Digimon title, your wait has finally come to an end. Because Digimon Survive is here, and it's a game that'll test both you and your Digimon alike.
You are a young man at a summer camp who ends up in the digital world alongside many others. But now, the fight to get back to the human world is going to be one that will literally require you to survive. Will you be able to overcome the challenges that await you? What choices that you make will affect your allies and your Digimon?
Jump into the digital world and find out.
#39 Tribes of Midgard
Release date: August 16, 2022
Developers: Norsfell, Norsfell Games Inc.
Platforms: PlayStation 4, Xbox One, Nintendo Switch, PlayStation 5, Xbox Series X and Series S, Microsoft Windows
Publishers: Gearbox Publishing, Norsfell Games Inc.
Tribes of Midgard mixes a lot of elements together to make a very special title. In this game, you'll be a set of Vikings who are tasked with trying to stop Ragnarok. But while that sounds simple, in every single session you do in this Roguelike title, you'll be starting off with nothing. You'll need to work your way across the area, gain resources and learn from past mistakes in order to fight the monsters that are coming.
The longer you last in this game, the better your chances are in surviving the next attempt. Mainly because you'll be rewarded for how long you go. So work together with your crew, do your best to survive, and when you fail…do better the next time!
#38 Infernax
Developer: Berzerk Studio
Publisher: The Arcade Crew, Dot Emu
Platform: X/S, PC, XBO, PS4, PS5, NS
Release: February 14, 2022
If you're hungry for a title that has deep routes that you can take, battles that you can have, and a style that is old-school at its core, then Infernax is one to take a look at.
In the game, you are a knight who has returned home from battle only to find that your homeland is corrupted by dark magic! Now, you are on a quest to not just find the source of it, but destroy it before more harm is done.
But the choices and quests that you take on your journey will define both you and your journey. How many people will you help on your way? How many lives will you take for your goal? Infernax will weigh every decision to see how worthy of a knight you are!
#37 Endling – Extinction is Forever
Publisher: HandyGames
Developer: Herobeat Studios
Platform: PC, PlayStation 4, Xbox One, Nintendo Switch
Release Date: July 19, 2022
If the recent success of titles like Stray is anything to go by then people love playing as animals in games. Endling – Extinction is Forever takes on a similarly intriguing tale having you guide your cubs to safety and teaching them numerous survival skills as the last mother fox on Earth. Boasting a phenomenally colorful yet bleak art style Endling – Extinction is Forever will be sure to grip you in its narrative paws from start to finish.
#36 Live A Live
Developer: Square Enix
Publisher: Nintendo
Platforms: NS, SNES
Release: July 22, 2022 NS
Live A Live was a video game that was ahead of its time in many ways, but now, about 25 years later, it's been remade in the 2.5 HD style, full voice acting, and a story that will hit even harder now than it did decades ago.
In the title you'll play as 8 different characters across time and space. Each character is unique, has their own story and setting, and a different set of mechanics to make them special compared to one another.
But they're hardly random stories, they all play toward a larger narrative that you'll need to explore at the end, and see just how linked they all are.
#35 Two Point Campus
Developer: Two Point Studios
Publisher: Sega
Platforms: NS, X/S, PS4, PS5, XBO, PC
Release: August 9, 2022
The Two Point Hospital games are always fun, lighthearted experiences. This year we're getting Two Point Campus, where the goal is for players to build up the university of their dreams. You'll build up everything from the decor and fauna outside of the buildings to the innards of each structure. There are housing to take care of, professors to hire, and student needs to be mindful of. Although, the campus itself might be a bit more unique to what you'd find today. Players will build up campuses made specifically for certain professions. For example, you might craft a school aimed for knights to a location where chefs can learn how to create the perfect giant pizza. If you ever played a Two Point game before, like the modern Two Point Hospital, you know exactly what you're in for.
#34 Dragon Quest Treasures
Release date: December 9, 2022
Publisher: Square Enix
Platform: Nintendo Switch
Developers: Square Enix, Square Enix Holdings Co., Ltd.
Dragon Quest is a franchise that honestly needs no true introductions. It's a grand RPG franchise that has a long legacy, it's also one that isn't afraid to go and make spinoffs if they feel they have something that should be made. Dragon Quest Treasures is one of those results.
In this game, you'll play as Erik and Mia, who dream of getting off their Viking ship and going on a massive treasure hunt. They want to truly explore the world and see all that is within it.
Thankfully for them, they're going to meet a pair of creatures that'll help them do that! Go on a true quest for treasure and adventure, fight all sorts of monsters and gain allies along the way!
#33 Azure Striker GUNVOLT 3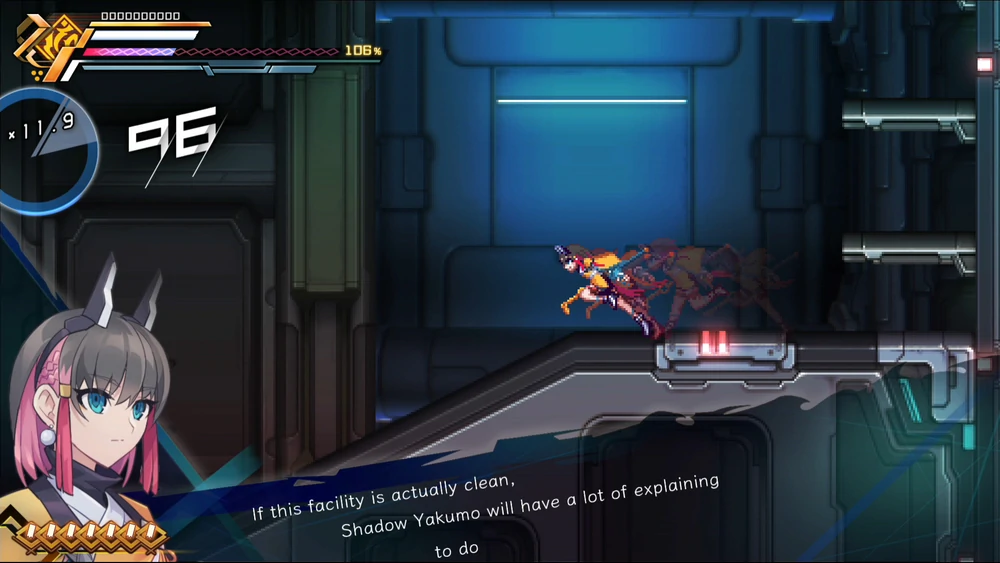 Publisher: INTI CREATES CO., LTD.
Developer: INTI CREATES CO., LTD.
Platform: Xbox One, Xbox Series X/S, PC, NS
Release Date: Winter 2022
Similar to previous entries in the series, Azure Striker GUNVOLT 3 drops you straight into the action with some added mechanics. Azure Striker GUNVOLT 3 has you switching between characters including a new series addition, Kirin who unlike previous entries has quite a different playstyle than staple characters which offer loads of new ways to play the game. Fans of the series are sure to be in for a treat with this one but it's also the perfect time to jump in for the first time.
#32 Nintendo Switch Sports
Release date: April 29, 2022
Developers: Nintendo, Nintendo Entertainment Planning & Development
Platform: Nintendo Switch
Publishers: Nintendo, Nintendo of America Inc.
Wii Sports was one of the most important video games ever made due to how it was a launch title for the Wii and sold like hotcakes due to it. More than a decade later, Nintendo Switch Sports has arrived, and it brings back a lot of what you love, all the while, bringing you some new experiences.
Like before, you can use the Joy-Cons as motion controls, or you can just play with the standard button controls across multiple games like bowling, volleyball, swordfighting, soccer, and more.
And of course, you can play against your friends/family, or battle online for true supremacy. So what are you waiting for? Nintendo Switch Sports awaits!
#31 Midnight Fight Express
Release date: June 9, 2022
Developer: Jacob Dzwinel
Platforms: Nintendo Switch, PlayStation 4, Xbox One, Microsoft Windows, Xbox Series X and Series S
Publishers: Humble Games, Humble Bundle
You are the mysterious person known as "Babyface", you were a criminal, but got out of the life. But nothing ever stays buried now does it? A mysterious AI drone has come and recruited you for a mission, one that is pure suicide…but you'll do it anyway.
You're going to have to fight across an entire city in one night in order to stop a criminal takeover. No problem, right?
But don't worry, you got the moves and abilities to take them all down. Wield your martial arts mastery and then use melee weapons to help seal the deal. With 41 levels waiting for you, the only question is…how easy are you going to make it look?
#30 OlliOlli World
Developer: Roll7
Publisher: Private Division, Take-Two Interactive
Platforms: X/S, PS4, XBO, PC, NS, PS5
Release: February 8, 2022
The OlliOlli series is a popular platformer skateboarding game, and we recently received the third major installment. OlliOlli World is another simple to play skateboarding platform game where players take to Radlandia. Just as before, you'll attempt to make a successful run, pulling of tracks on an intense course. Gather up enough tricks to reach a high score, complete side quests, and attempt to reach the end of the course.
#29 Monark
Developer: Lancarse
Publisher: NIS America
Platforms: PS4, PS5, NS, PC
Release: February 22, 2022
You might not know Lancarse by their name, but the team has quite a few skilled developers behind franchises such as Shin Megami and Persona. Now, we're getting a game that's also a bit like those series mentioned. In Monark, we're given another narrative centered around a school-based group. Transported into another world, players here will be fighting off demons. Meanwhile, a strange fog has flooded the world, and it's our group striving to figure out what's going on. Likewise, you can expect another turn-based RPG.
#28 Dawn of the Monsters
Developer: 13AM Games
Publisher: WayForward
Platform: X/S, PS4, XBO, PC, NS, PS5
Release: 2022
If you enjoyed the classic massive monster movies or otherwise known as kaiju's, then Dawn of the Monsters is worth checking out. This game is a brawler where players go through massive monster battles throughout the cities. These creatures have invaded our planet, and now it's up to DAWN to save the day. The Defense Alliance Worldwide Network has its own set of giant combatants to fight against these beasts. Fortunately, you don't have to do it alone. A two-player cooperative game mode allows players to battle against these behemoth monsters together.
#27 Dynasty Warriors 9: Empires
Developer: Koei Tecmo Games
Publisher: Koei Tecmo Games
Platform: PC, X/S, PS4, PS5, NS
Release: February 15, 2022
Dynasty Warriors has a new game coming into the marketplace in Western markets. Dynasty Warriors 9: Empires doesn't change up the formula too much. If you played a Dynasty Warriors game in the past, you know what to expect here. With that said, the developers did make this game a bit smaller rather than giving players an open world. So you'll have smaller stages to battle within, but the reception has been a bit mixed so far. It's been available on the PC since December of 2021, but that's without the proper translation in-game text. That's coming alongside the release for console platforms in the western marketplace on February 15, 2022.
#26 No Man's Sky
Developer: Hello Games
Publisher: Hello Games
Platform: PS4, XBO, PC, NS, X/S, PS5
Release: October 7, 2022
You all likely know the story of No Man's Sky by now in terms of how it was developed, launched, panned, and then all but discarded by most who got it. Hello Games promised a lot, but didn't deliver as much as they said they would, and so…the rebuild began.
By the time No Man's Sky got to be on the Nintendo Switch, it was basically a whole new game in the grander and better sense. Unlike before, the universe is much richer in life, and you can play with friends (a long-promised feature).
While it may not be perfect, it is something you should experience if you haven't played it before, or you were burned by the previous version and got rid of it.
#25 Phantom Breaker: Omnia
Developer: Mage-X, GameLoop
Publisher: Rocket Panda Games, Limited Run Games
Platform: PS4, XBO, PC, NS
Release: March 15, 2022
If you enjoy the Phantom Breaker fighting title, you'll have another game installment to pick up this year. The Phantom Breaker game initially came out in 2011 as an anime fighter. Eventually, fans saw the gam receive an updated version called Phantom Breaker: Extra. Now, this year we're getting another updated version. Phantom Breaker: Omnia is coming to more modern platforms. This is the enhanced version of Phantom Breaker: Extra, while the game will also come with two additional fighters, fighting style, and balance adjustments. Meanwhile, if you have never heard of this game, it's centered around a tournament. An organization had established a special contest, where the winner is granted one wish.
#24 The Company Man
Developer: Forust Studio
Publisher: Forust Studio, Radianity Publishing
Platform: PS4, XBO, PC, NS
Release: January 21, 2022 NS
The Company Man is a 2D platformer that pins players into the role of a struggling employee. You're working towards your way up the corporate ladder, but in your way is a slew of disgruntled coworkers and challenging bosses. To climb that ladder and work your way to becoming a CEO means going through these opponents with your trusty keyboard. Give your coworkers a devastating blow with your keyboard or fire off a barrage of emails for ranged combat. Just remember to stop for those regular coffee breaks when you need a pick me up. This game has been available on other platforms, but we finally received The Company Man on the Nintendo Switch this year.
#23 Persona 4 Arena Ultimax
Developer: Arc System Works, P-Studio
Publisher: Atlus USA
Platform: Arcade, PS3, 360, PC, NS, PS4
Release: March 17, 2022 PC, NS, PS4
Persona 4 Arena Ultimax is not a new game. This title launched back in 2013 initially. However, it's finally making its way onto the PC, Nintendo Switch, and the PlayStation 4 this year. If you've played through the Persona 4 release, you'll find that this fighting game acts as a spin-off to the Persona series. This particular game will take place immediately after the events of Persona 4 Arena and a few months after Persona 4.
The narrative is centered around a supernatural fog that has flooded the town of Inaba. Ultimately, this caused our party of heroes to investigate the strange occurrence. Again, the game has been around since the PlayStation 3 and Xbox 360 console generation. But, if you're either looking to go through the Persona 4 franchise for the first time or replay this particular spin-off release, then it looks like you'll have the chance to enjoy this fighting game you'll get to this March.
#22 Persona 5 Royal
Release date: October 21, 2022 X/S, PC
Developers: Atlus, P Studio
Platforms: PlayStation 4, PlayStation 5, Xbox Series X and Series S, Microsoft Windows, Nintendo Switch
Publishers: Atlus, SEGA of America
Persona 5 Royal is something that many of you are already familiar with if you had a PS4/5. But now, it's coming to other platforms like PC and all we can say is…IT'S ABOUT TIME!!!
For those who don't know, the story of the game is that you are a young man accused of a crime and you find out that there is darkness festering in the hearts of many. You help form a group known as the Phantom Thieves to try and root out this darkness.
You'll travel into the hearts of others, unlock abilities and new Personas, and travel the world to make friends and relationships.
It's time to experience the game that made Persona a household name!
#21 Little Devil Inside
Developer: Neostream Interactive
Publisher: Neostream Interactive
Platform: PC, NS, PS4, PS5, XBO
Release: 2022
Little Devil Inside is an upcoming action-adventure game that puts players into an alternative 19th-century world. In this game, players are taking the role of a hired swordsman tasked with venturing through the world to collect supernatural incidents for a researcher. The game is described to be an open world with exploration and survival. Throughout the game, players will have to cook and acquire resources to keep their vitals up. Meanwhile, they'll also have different weapons ranging from swords, bombs, and guns. Of course, right now, we're still waiting on the official release date for the game as it's only slated to launch at the end of this year.
#20 Advance Wars 1+2: Re-Boot Camp
Developer: WayForward
Publisher: Nintendo
Platform: NS
Release: 2022
Advance Wars fans are getting a remastered collection featuring the first two games. Years after their release from the Nintendo Game Boy Advance, players will get a significant overhaul in visuals. There's also a custom map generator, so you can always get a new level to battle through. However, if you found the original turn-based strategy game to take a bit too long, there's a new fast-forward feature. This will speed the game up significantly, while those who make mistakes can rely on the new roll-back feature. With this feature, players will get to go back and retry their turn.
#19 Evil Dead: The Game
Developer: Saber Interactive
Publisher: Boss Team Games
Platform: PC, NS, PS4, PS5, XBO
Release: February 2022
Evil Dead: The Game is another multiplayer-focused title. In this game, we're dealing with a group of survivors who has to stop a portal. In addition, we have to stop evil demonic creatures from flooding into our realm, which means completing different tasks. If you're familiar with games like Dead by Daylight, you would have a better idea of what to expect here. Players are either a part of the survivors, while one player typically leads the demonic invasion. This should be a great party game online, especially if you're a fan of the Evil Dead franchise. Unfortunately, the game was hit with a few delays as it was intended to launch back in 2021 but should finally hit the marketplace this May.
#18 Rune Factory 5
Developer: Hakama
Publisher: Xseed Games
Platform: NS
Release: March 22, 2022
Rune Factory 5 is coming to the western markets this year. If you're familiar with the franchise, you're once again tossed into a protagonist that has lost their memories. Our protagonist becomes the newest ranger of a peacekeeping force called SEED in this title. Here, you'll help the town havoc created by different monsters. Meanwhile, when you're not battling monsters, you'll get to tend your farm, interact with different town characters, and attend festivals. It's a bit like the Harvest Moon franchise in that regard.
#17 Lego Star Wars: The Skywalker Saga
Developer: Traveller's Tales
Publisher: Warner Bros. Interactive Entertainment
Platform: PC, NS, PS4, PS5, XBO, X/S
Release: 2022
Lego games are always a popular hit as they offer a parody of the source material suitable for all ages. We've seen Lego Star Wars games released in the past, but in 2022 we're getting Lego Star Wars: The Skywalker Saga. This game will put players through the entire Skywalker saga with all nine episodes. We know that players can jump between whatever episode they like, but each will carry different iconic moments from the game to play through. Combat was also tweaked since the last Lego Star Wars games were released. You can expect more combos with lightsabers, but you'll also have blasters and the use of Force.
#16 Marvel's Midnight Suns
Developer: Firaxis Games
Publisher: 2K Games
Platform: PS4, NS, X/S, PC, PS5, XBO
Release: 2022
Marvel's Midnight Suns is an upcoming tactical RPG where the game is based around an older 1990s comic book series. Overall, the game focuses on Hydra awakening Lilith, the mother of all demons. It's an uphill battle to stop this demonic beast from destroying all humanity. Fortunately, one hero could potentially save the day, and that's The Hunter. An offspring of Lilith, players, will lead a group of Marvel's toughest heroes as they attempt to kill off Lilith. However, at the moment, we don't have a specific date attached to the project just yet.
#15 Dragon Ball: The Breakers
Developer: Dimps
Publisher: Bandai Namco
Platform: PC, PS4, NS, X/S, XBO
Release: 2022
Dragon Ball: The Breakers is an upcoming multiplayer game that pins a group of survivors having to escape an area that an enemy is patrolling. It's quite a bit like Dead by Daylight, in a sense. A single player controls the enemy, in this case, they'll take control of iconic Dragon Ball villains like Cell. Meanwhile, survivor players have to complete a series of tasks to escape the area. We're sure that you'll already be familiar with the gameplay concept. This time we're just adding in the theme based around Dragon Ball Z IP. Of course, now we're wondering just how many characters will end up getting added into the mix after launch. If you're a fan of the IP, this is likely a great party game to play with some friends online.
#14 Mario + Rabbids Sparks of Hope
Developer: Ubisoft
Publisher: Ubisoft
Platform: NS
Release: 2022
If you enjoyed Mario + Rabbids Kingdom Battle, then you can get ready for the sequel Mario + Rabbids Sparks of Hope. Gameplay should feel a bit familiar; while the studio opted to drop the grid-based layout, players are still getting a turn-based strategy game. So far, we know that the game is based around a new entity called Cursa that has begun to hunt down and collect Sparks. However, in the process, Cursa has unleashed chaos within the galaxy. So now Mario and his friends are trying to restore peace, rescue the Sparks, and defeat Cursa.
#13 A Plague Tale: Requiem
Developer: Asobo Studio
Publisher: Focus Home Interactive
Platform: PC, NS, PS5, X/S
Release: 2022
Note: NS is cloud version of the game
A Plague Tale: Innocence delivered a narrative-driven adventure game with stealth elements. Set in medieval times, players took the role of a young girl named Amicia, who looked after her younger brother named Hugo. Early on into the game, we find that Hugo has a strange blood curse that essentially controls the black plague. Seeking to use this power, the French Inquisition troops chart off to find Hugo by any means necessary. It's an emotional storyline, and it ultimately ends with the siblings once again trying to find a peaceful new homestead. However, with A Plague Tale: Requiem, we're getting a new storyline where the duo seeks out a mysterious island that may hold the key to curing Hugo.
#12 Sonic Frontiers
Developer: Sonic Team
Publisher: Sega
Platform: PC, PS4, PS5, XBO, X/S, NS
Release: November 8, 2022
Sonic Frontiers is the next major Sonic the Hedgehog game coming out, and it will be a bit different. We've only seen one trailer for this game so far, but it looks like we're getting an open-world gameplay experience. Sonic will be exploring this world and its different terrains while battling against the slew of enemies that show up. However, just what all the game will entail remains a mystery at this point. Quite a few fans have compared this game with The Legend of Zelda: Breath of the Wild, but for now, we're left waiting on the developers to bring out more marketing materials.
#11 Nier: Automata
Developer: PlatinumGames
Publisher: Square Enix
Platform: PS4, PC, XBO, NS
Release: October 6, 2022
In the world of Nier: Automata, the world is not what it once was. Mankind made robots that eventually drove them from the planet, and now, to try and take it back, a bunch of androids were made to be their new fighting force. You play as many of them, including the mysterious 2B, and must try and take back the planet by wiping out the robot armies.
Yet that is just one thing that makes Nier: Automata special, because the more you play, and the different paths you take, you'll learn more about what's really going on, get multiple endings, and witness just how grand of scope this title truly is.
#10 Triangle Strategy
Developer: Next Level Games
Publisher: Nintendo
Platform: NS
Release: March 4, 2022
Those of you who enjoy the classic style turn-based RPGs will want to check into Triangle Strategy. This comes from Tomoya Asano, who helped bring out Bravely Default and Octopath Traveler titles. In Triangle Strategy, the game narrative is centered around a fictional continent that's enduring a massive war. With countries taking up arms and seeking to secure resources from each other, the battle has left most of the land in a tense state. So far, we know that the game will follow three friends as they attempt to get around the world despite the ongoing conflict.
#9 Mario Strikers: Battle League
Developer: Next Level Games
Publisher: Nintendo
Platform: NS
Release: June 10, 2022
We've heard rumors that a new Mario sports title was coming, and during a Nintendo Direct this year, we finally received confirmation. Mario fans are finally getting another installment to Mario Strikers. Mario Strikers: Battle League is coming out this year, putting players into a 4v4 soccer game. Just as in the past installments, players will attempt to score goals while using an assortment of power-ups on the field, whether that's dropping banana peels or using shells. Mario Strikers was a massive hit on the Nintendo GameCube, and while we did receive a new game on the Nintendo Wii, this series had been dormant since. Fortunately, it looks like we'll be getting our hands on Mario Strikers: Battle League this June.
#8 Pokemon Scarlet and Violet
Developer: Game Freak
Platform: Nintendo Switch
Publishers: Nintendo, The Pokémon Company, Nintendo of America Inc.
Release: November 18, 2022
With each generation of Pokemon, new advancements and evolutions (pun intended) happen and make the game better. For Pokemon Scarlet and Violet, the leaps that they're taking here could forever augment how we perceive Pokemon titles.
That's due to the fact that like the spinoff title Pokemon Legends Arceus, Pokemon Scarlet and Violet are going to have an open-world feel to the game. While we haven't been able to experience it in full, Arceus did it quite well, and Scarlet and Violet will likely advance it farther than that.
Plus, for the first time, we have two new professors, each ones tied to a particular game and legendary Pokemon. Not to mention, you still gotta catch'em all! So getting this game is a must for Pokemon fans.
#7 Pokemon Legends: Arceus
Developer: Game Freak
Publisher: Nintendo, The Pokemon Company
Platform: NS
Release: January 28, 2022
Pokemon Legends: Arceus is the latest mainline installment of the Pokemon franchise at the time of writing this description. It's a new kind of take for the IP in general. We're tossed in a game that's set well before the events of the other games, but we're in a familiar region. Set in the Hisui region, long before it was known as the Sinnoh region, players are going through the game as a researcher trying to catalog all of the different Pokemon species. It's a familiar set up in that you're actively working to establish a Pokedex essentially, but you won't find leagues to go through here. Instead, this is a game all about capturing Pokemon and unlocking different regions. This is also more of an open-world experience where you'll freely explore different areas you unlock to find even more wild Pokemon.
#6 Fire Emblem Warriors: Three Hopes
Release date: June 24, 2022
Developers: Omega Force, Intelligent Systems
Platform: Nintendo Switch
Publishers: Nintendo, Koei Tecmo, Nintendo of America Inc.
Fire Emblem Warriors: Three Hopes is the second in the line of FE Warriors titles. This time though, you'll head to realm of Fodlan once more, but unlike in Three Houses, you'll play as mercenary who is bestowed with a very different entity, one who is guiding you to try and defeat the Ashen Demon (Byleth) in the permanent sense.
All the while, you'll join one of the future leaders of Fodlan in a unique story for each leader and help them on their path to restore peace to Fodlan.
Battle against large armies and make sure you build up your warrior squad up to take on all the foes that face you! The future is in your hands.
#5 Kirby and the Forgotten Land
Developer: HAL Laboratory
Publisher: Nintendo
Platforms: NS
Release: March 25, 2022
A brand new Kirby game is in the works called Kirby and the Forgotten Land. In this game, Kirby has arrived at a mysterious place that's become abandoned. An apocalypse of sorts has taken over the world. Now, this city is only a shell of its former self. However, it looks like something sinister is going on. An evil force is kidnapping all the critters found within this world. What this force is doing with all the kidnapped Waddle Dees remains to be seen. But it looks like it's up to Kirby to save the day again. Just as the character is known for, Kirby will be able to adapt and use different powers gained by enemies faced against. Meanwhile, several environmental puzzles will force Kirby to transform his body to solve. For instance, Kirby can take the form of a car and use it to drive over small gaps.
#4 Dying Light 2 Stay Human
Developer: Techland
Publisher: Techland
Platforms: PC, NS, PS4, PS5, XBO, X/S
Release: February 4, 2022
Note: NS is cloud version of the game
Dying Light has a sequel available in the marketplace. Dying Light 2 Stay Human takes place well after the events from the first game. We're placed into the role of a new protagonist trying to survive within one of the last few safe havens in the world. We're still striving to survive the world in this game as it was quickly flooded with the undead. Meanwhile, players are given a far bigger map to explore freely. Likewise, located throughout the map are different factions that you'll interact with. Depending on your actions, the factions could actually close off parts of the city from you to explore. Meanwhile, the gameplay has been more refined than the first installment. We're still getting quite a bit of action-packed gameplay with a keen focus on parkour. The world is essentially a giant playground for you to traverse and battle within.
#3 Xenoblade Chronicles 3
Publisher: Nintendo
Developer: Monolith Soft
Platform: Switch
Release: 2022
Xenoblade Chronicles 3 in many ways is the culmination of everything that Monolith Soft has been building ever since the first game was brought over from Japan onto the Wii.
The game focuses on six characters who are part of a war between nations that seemingly has no end in sight. But when they learn the truth about how their nations and entire lives are being manipulated, they strive out on a quest to try and stop this from continuing.
You'll have a massive RPG adventure ahead of you, with a world apparently five times the size of the previous entry! Add that to a deep battle system and you'll be enjoying this game for some time.
#2 Splatoon 3
Developer: Nintendo
Publisher: Nintendo
Platform: NS
Release: 2022
Splatoon is getting a new installment this year with Splatoon 3. Players are getting the same competitive experience. Here, players are taking the role of squid-like creatures as they fight to claim territory by spraying out their colored ink. Of course, we're getting a new environment to battle within and a campaign. We don't know too much right now about the campaign, but it does look like we're getting a story centered around the new environment, the Splatlands, which looks to be a barren wasteland, but we'll have to wait and see just what this campaign will entail when it does launch later on this year.
#1 Bayonetta 3
Developer: PlatinumGames
Publisher: Nintendo
Platform: NS
Release: October 28, 2022
Look who's back at last! Almost 5 years after her game has arrived, Bayonetta is here for her third title! This time though she's not fighting the beings of heaven or inferno, but a new creation by the people of Earth!
There will be all new enemies to combat, and that means she'll need to update her arsenal (and her attire) to get the jump on them and win the day!
Not just that though, there are going to be all-new characters who are going to help Bayonetta on her journey, including a mysterious woman named Viola, and apparently, another version of Bayonetta herself!