Space is a great backdrop in all kinds of media mediums. You can find all kinds of great video games with a space backdrop in 2022. Whether it's 4X strategy games, competitive FPS titles, or a narrative-driven RPG, there's plenty to choose from this year. We'll be covering some of our most anticipated releases for 2022 that is centered around space in some capacity. With that said, like all of our lists, don't look too much into ranking. Ranking is always opinionated and these games could easily switch around after they release.
Disclaimer: Homeworld 3, Deliver Us Mars, The Outer Worlds 2, Kerbal Space Program 2, Fragile Existence, System Shock, SpaceBourne 2, Falling Frontier, Alliance of the Sacred Suns, The Last Starship, Star Trek: Resurgence, Occupy Mars: The Game, Boundary, Ripout and Starfield were removed as they are no longer expected in 2022.
#16 New Tales of Borderlands
Developer: Gearbox Studio Québec
Publisher: 2K
Platform: PC PS4 PS5 Xbox One XSX|S Switch
Release Date: October 21, 2022
While Telltale are no longer at the helm of New Tales From The Borderlands, Gearbox, the owners and stewards of the Borderlands franchise, knew full well what they had with the Tales From The Borderlands concept, and returned to the well with tremendous success this year. The new cast are hilarious, the scenarios are the typically loose Borderlands affair, and there's plenty of crazy twists, turns and choices to be made that make New Tales From The Borderlands as compelling as its predecessor.
#15 Dual Universe
Developer: Novaquark
Publisher: Novaquark
Platform: PC
Release date: September 27, 2022
Dual Universe is a first-person MMO that focuses on players taking control of this in-game economy. Overall, the narrative is based around a group of survivors seeking to find a new place to call home after Earth has been destroyed. Upon waking up from a cryosleep, players are left to chart off into the galaxy on their own. From there, it's up to the players. You can try your hand at different trades, whether it's making new ships, mining for precious elements, or simply helping build out new structures. Since this is one shared world, the game will evolve over time by players, whether that means trying to establish law and order or causing havoc with a ragtag crew of space pirates.
#14 Cosmoteer: Starship Architect & Commander
Developer: Walternate Realities
Publisher: Walternate Realities
Platform: PC
Release date: October 24, 2022
Cosmoteer: Starship Architect & Commander is an early access title that has players taking control of their own unique spaceship. Within the game, players are able to freely design their ship, but you'll have to be careful as your ship design will have to go against hostile enemies lurking in the depths of space. Everything from the ship's design, floor plan, crew quarters, engines, and weapon bays is available for players to set. Once the design is done, you'll need to manage your crew, take the ship off into the depths of space, and battle against AI ships. Of course, if you want a real challenge, then you can take your ship online and see just how well it handles against other players' custom creations.
#13 Spaceflight Simulator
Developer: Stefo Mai Morojna
Publisher: Stefo Mai Morojna
Platform: PC
Release: 2022 Early Access
If you enjoy games like Kerbal Space Program, where you're actively building up rockets, then check into Spaceflight Simulator. There are a few of these games out, but this one, in particular, is slated to launch this year. When it does, you'll find the game available through early access, so some of the features might not be available right away. Despite that, players build rockets, launch them into space, and attempt to make a safe landing. From there, you'll explore different worlds and deploy payloads.
#12 Distant Worlds 2
Developer: Code Force
Publisher: Slitherine
Platform: PC
Release: March 10, 2022
We have a few 4X grand strategy games on this list worth checking out. Another one of those is Distant Worlds 2. Much like some of the other games on this list, players are picking a faction and trying to build it up. This means acquiring resources, making trades, fighting off hostile enemies or factions, and exploring a vast start system. Developers have also added a game editor mode that allows players to build up their own unique galaxy to play in. This will give players more freedom in building out their own custom gameplay experience to enjoy or potentially share with others.
#11 The Anacrusis
Developer: Stray Bombay
Publisher: Stray Bombay
Platform: PC, X/S, XBO
Release: January 13, 2022
The Anacrusis is a futuristic FPS where four characters find themselves stranded on a starship within the depths of unexplored space. Suddenly, the group finds a swarm of alien creatures bursting into the scene, and it becomes a battle to stay alive. Players can enjoy this game solo or with up to three other friends online. Developers have made the game so that each playthrough fighting against the waves of aliens and bosses will be different. Thanks to the AI, everything will be adjusted from the item placement to the enemy spawn points. So far, we know that the game will evolve over seasons. The first is centered around how the four characters ended up as the fighters to protect humanity from an alien species. With that said, the game will be launching as an early access title first. So players can expect the game to go through a series of updates and tweaks as the developers continue working on the project.
#10 Hardspace: Shipbreaker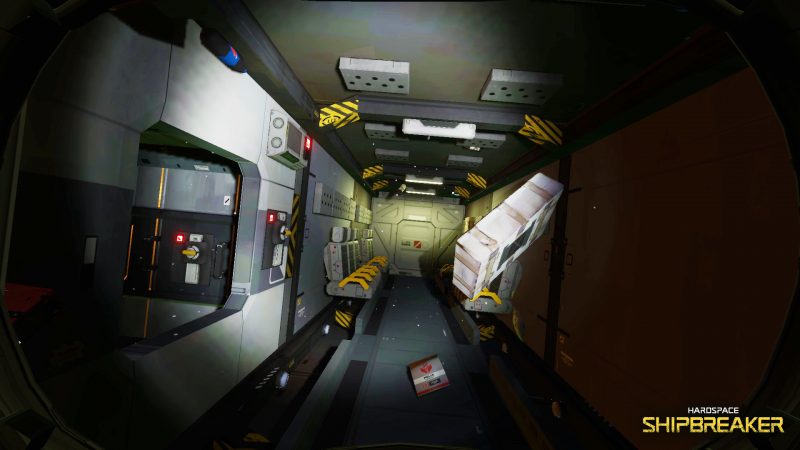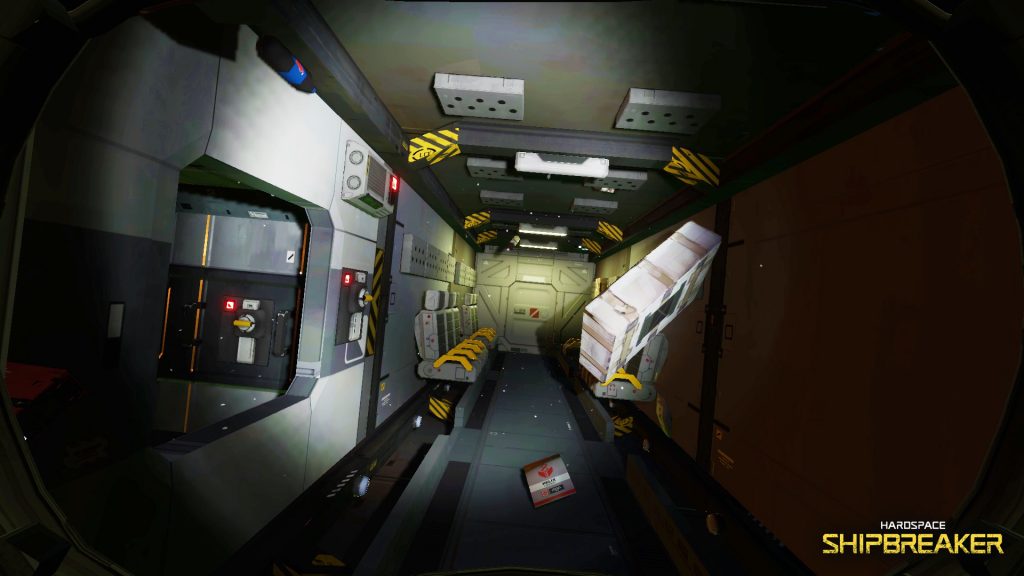 Publisher: Focus Entertainment
Developer: Blackbird Interactive
Platform: Xbox One, PlayStation 4, PC
Release Date: May 24, 2022
What's scarier than being on an abandoned, half-destroyed ship in the middle of outer space? Being contractually obligated to strip each ship for valuables while dealing with increasingly hazardous conditions. Hardspace: Shipbreaker has you working for LYNX as you pay off your substantial debt by carving and slicing spaceships in search of anything valuable. A great combination of psychics-based games and simulation titles you'll find endless enjoyment as you gradually upgrade your gear as you tackle bigger ventures.
#9 Star Ocean The Divine Force
Publisher: Square Enix
Developer: tri-Ace
Platform: PlayStation 4, PlayStation 5, Xbox One, Xbox Series X/S, PC
Release Date: October 27, 2022
After celebrating its 25th anniversary in 2021, Star Ocean The Divine Force will focus on the series characters Raymond, the captain of Ydas, a space trading ship, and Laeticia, a princess-knight of Aster IV, an underdeveloped kingdom. Following the footsteps of previous series titles, Star Ocean The Divine Force aims to focus heavily on its characters and story as both Raymond and Laeticia cross paths with a number of diverse characters throughout the game. Similar to other JRPGs, Star Ocean The Divine Force aims to perfect a balance of an intriguing narrative experience with in-depth and addictive action combat.
#8 The Planet Crafter
Developer: Miju Games
Publisher: Miju Games
Platform: PC
Release: 2022
The Planet Crafter is a first-person open-world survival game. In this title, players land on an alien planet where the goal is to build a biosphere. Similar to No Man's Sky, the game gives a simple tool to help mine the different resources. From there, players will slowly build up structures. Eventually, you'll need to find a means to further upgrade and make the area a bit easier to live within. Ultimately, this means creating oxygen, heat, and machines to make life sustainable. Unfortunately, we don't have a specific release date attached to the game at the moment. But, with that said, there is a demo that you can download and enjoy right now through Steam.
#7 Dune: Spice Wars
Developer: Shiro Games
Publisher: Funcom, Shiro Games
Platform: PC
Release: 2022
The Dune franchise will see a new 4X RTS game this year. Dune: Spice Wars is coming out this year, where players are taking command of a faction in the desert world of Arrakis. Spice is the key resource to thrive in this world. You'll have to mine, build up structures, fight for territory and keep your faction on top. Now the game is slated to release this year, but you will find it coming out through early access. That means the game will be tweaked and updated with new features for players to enjoy as the studio prepares for the full game launch. With that said, we don't have a specific release date for this title. Currently, players will be battling it out in Arrakis sometime later this year.
#6 Ixion
Developer: Bulwark Studios
Publisher: Kasedo Games
Platform: PC
Release: 2022
IXION has players taking control over a group of survivors in space where you're seeking a new home to live. Being in space, you'll constantly have to work around the clock to find new resources to haul back in hopes of preventing a mutiny. This means players will create jobs, provide care to those living in your ship and even look for other stranded survivors needing rescue. However, resources are not all you'll need to be mindful of as you never know when disaster might strike and need your attention on the ship. At the moment of writing this game description, it looks like we'll see this game hit the marketplace at some point this year.
#5 Terra Invicta
Developer: Pavonis Interactive
Publisher: Hooded Horse
Platform: PC
Release: 2022
Terra Invicta is an upcoming 4X grand strategy game. In this title, an alien invasion is discovered, and the world is split between different sides. With the arrival of these alien species coming at any moment, players will be taking control of one faction out of several options. Essentially the factions are broken down to their outlooks on the invasion. This could be anything from crafting a defensive force to push these creatures back, a group looking to flee the solar system, or even a group seeking to welcome the invasion with open arms. From there, it's a battle to gain territory and resources to keep your faction on top. This means capturing control points, building up resources, conducting proxy wars, and building your territory to the outskirts of our solar system.
#4 Out There: Oceans of Time
Developer: Mi-Clos Studio, Goblinz Studio
Publisher: Modern Wolf, Fractale
Platform: PC
Release: February 10, 2022
Out There: Oceans of Time is an upcoming management and adventure game. In this title, players are taking the role of Commander Nyx as you seek out a cosmic villain that's looking to take control of the galaxy. You'll explore different planets, interact with alien races, recruit new members, earn trust, and build up a crew to venture through the different star systems. As it stands right now, the developers promise a deep and branching narrative for players to partake in, so if you want a bit more unique experience playing through this game, then this might be something to pique your interest.
#3 Lego Star Wars: The Skywalker Saga
Developer: Traveller's Tales
Publisher: Warner Bros. Interactive Entertainment
Platforms: PC, NS, PS4, PS5, XBO, X/S
Release: 2022
There is no shortage of Lego video game titles, and the next installment we're eager to try out is Lego Star Wars: The Skywalker Saga. Lego has been featured for previous Star Wars-themed video games before. However, this new upcoming installment will be telling the storyline from all nine Star Wars movies. It's going to be a long game as the development team attempts to parody the storyline from start to finish, but these Lego titles have always done well in the past. If you haven't played one of these Lego video games before, they usually take a popular franchise and offer a toned-down kid-friendly video game narrative. It's all about a wacky storyline with hack and slash style combat along with solving a series of puzzles.
#2 The Cycle: Frontier
Developer: Yager
Publisher: Yager
Platform: PC
Release: 2022
The Cycle: Frontier is an upcoming PvPvE title that's free to play. Players can expect an FPS experience where you're dropping down onto an alien planet with contract goals to complete and resources to uncover. However, not only are their other players to battle against but hostile alien creatures as well. This world can prove profitable but only to those willing to potentially gamble their lives away. Expect a brutal combat experience and plenty of exploration. Just make sure that when you've completed all that's available within the time limit, you make your way back to an EVAC ship in time to secure the payload. From there, you can make various upgrades and equipment purchases to make the next run a bit easier. Right now, this game doesn't have a specific release date attached to the game, but the development team over at Yager is hopeful to see the title launch this year.
#1 The Callisto Protocol
Developer: Striking Distance Studios
Publisher: Krafton
Platform: PS5, PC, X/S
Release: 2022
The Callisto Protocol comes from Striking Distance Studios which Glen Schofield is directing. That's important because this is the person behind the Dead Space franchise. Fans are quickly comparing the two IPs as well. We haven't seen much about this game, but there is a premise we can offer. Currently, we know that the game is set within the PUBG universe but years into the future. Set during the year 2320, players are following a prisoner on their way to a facility based on Jupiter's moon Callisto. However, upon reaching the moon, an alien parasite breaks into the hull and begins to kill off the crew. Ultimately, this looks like another means of an escape for our protagonist, but not only will he be facing against the law but now a new hostile alien threat. Players up for a futuristic survival horror experience should find this game available at some point this year, 2022.