Today Bethesda and id Software have revealed extensive details on the multiplayer modes included in the upcoming series reboot of DOOM. Over on the Bethesda blog, a video trailer and description were given for all six modes, illustrating all the fun ways your enemies will die during competitive play.

First up is the classic Team Deathmatch, a straight forward us vs. them mode wherein the goal is to kill as many people on the other team as possible before time runs out or until the preset score is reached. The rest of the modes are variations on this theme, most notably Soul Harvest, which will replace rackin' up body counts with collecting the lingering dead of those on the battlefield, challenging players to re-capture the souls of their own team members before they can be gleaned by opponents. In Soul Harvest, a demon-spawning rune will also appear where the first player is killed, and those slain by a demon will leave behind two souls for collection, while killing a demon will grant the player five.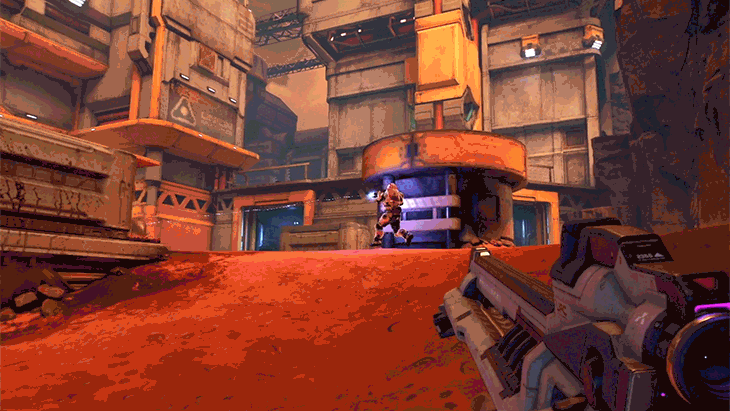 Meanwhile, in Freeze Tag mode, the gameplay closely mirrors that of the old schoolyard game, allowing you to freeze opposing team members, who can then be thawed by a teammate standing nearby. The "King of the Hill" mode Warpath will put a spin on the old "capture the flag", featuring a moving capture point on a marked pre-set path that players will have to keep track of throughout the chaos in order to declare it their own. Domination will have three static capture points, which players must protect for as long as possible in order to win the round. And wrapping things up is Clan Arena, a pure "last man standing" mode that only ends with the last body drops, with no demon runes or respawns to help (or hinder) you. Get a little teaser of all these modes by checking out the footage above.

To get an idea of what these multiplayer modes will look like, check out our recent article showcasing all nine DOOM multiplayer maps. DOOM comes out on PC, PlayStation 4, and Xbox One on May 13, 2016. As previously reported, pre-orders on Xbox One will come with a free copy of the first two original games.