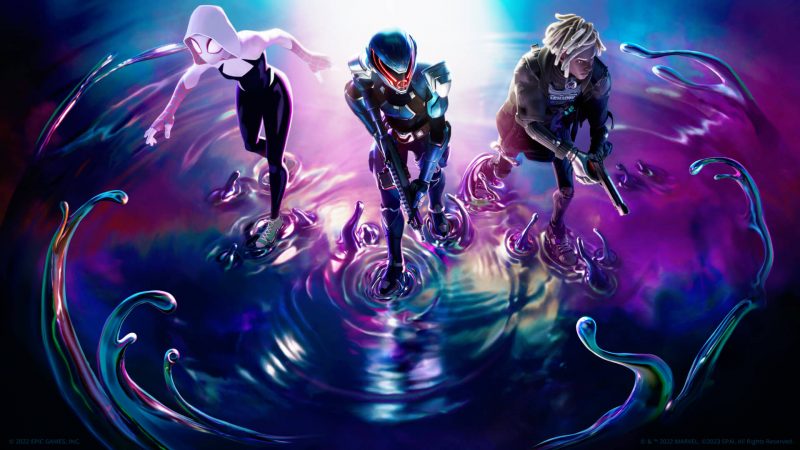 To some, Fortnite might just seem like the "biggest battle royale game on the planet." To an extent, it is that, but it's not only that. Epic Games knows it's not enough to have a great gameplay loop that keeps players invested. You need to have things to bring them back consistently over time. That's why the game does have a story mode. One that's a few chapters deep at this point and is constantly changing the game from top to bottom to ensure that things never get stagnant. To prove this point, the team at Epic Games has revealed the ending of Chapter 3 is coming soon via the event known as "Fracture."
If you recall, Chapter 3 has had some big moments that no one could've predicted when it started. For example, the first season of Chapter 3 started with the entire island flipping over and revealing all new lands and areas to battle in. That's literally turning the game on its head. By the time you got to the more recent season four, the "Chrome" substance had infected the island, and you needed to endure it or become it to transform everything the island had into chrome. It was creepy but cool. Obviously, there were things between there, but you get the idea.
So, what can we expect from the "Fracture" event? We have no idea, and we mean that, honestly. Epic Games provided no context for the reveal outside of its December 3rd release date and the fact that this will be a "finale event." So if nothing else, it's likely to impact Fortnite as a whole.
If we were to venture a guess, the word "Fracture" does invoke particular manners of destruction. Perhaps the island itself will fracture and thus make it more unique than before. Or, we've all heard of something fracturing the spacetime continuum. Given that basically every significant property out there is trying to do its own version of a multiverse, why not Fortnite?
Even if it's none of those things, that doesn't mean you shouldn't be excited about what's coming, far from it. Epic Games has been making billions off this game for a reason, and they know they need to "go big or go home" with every major event. Plus, if it is a dud, you can still enjoy the "lesser content," like the new skins, weapons, and mini-events! So stay tuned because things might be getting a big change.
Source: Twitter