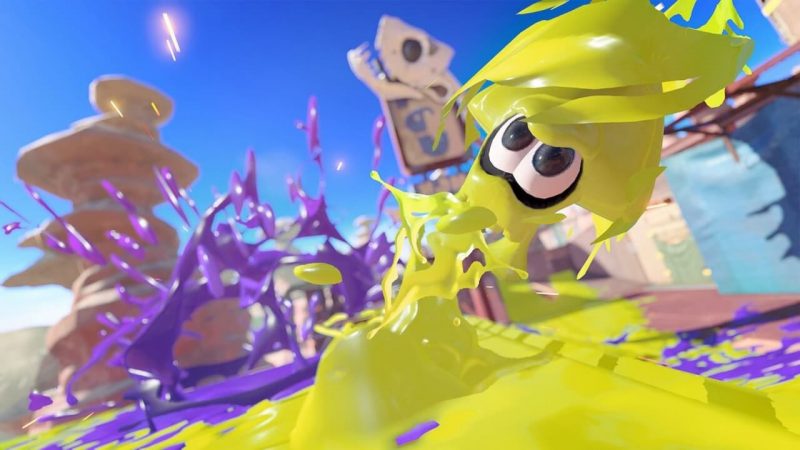 It's been incredible to watch how much Splatoon has become a huge part of pop culture all over the world. The game started out as a simple yet innovative shooter over on the Wii U, but as it got more and more popular, we were able to see the exponential growth of the dev's creativity and unique expression. Unsurprisingly, Japan loves the franchise, even holding a variety of live concerts featuring the soundtrack of the many bands that host the in-game Splatfest events. Callie and Marie, Off The Hook, and no doubt Deep Cut will get that treatment too. Also in Japan, a manga was made, and thanks to Splatoon 3, it's back!
The manga for the series stopped last November as the content for the previous title had ended. However, the creators promised to bring it back when the new game arrived. So, now that Splatoon 3 is out there taking the world by storm, the team at Coro Coro announce that it would be back via the October issue of the publication, which we're pretty sure is out right now!
Some of you might not think that the franchise has enough lore and content to fill up a manga series, but you'd be wrong. The story mode for the now three games is actually packed with lore for some of the star characters as well as the world itself. Heck, the newest addition to the story in Return of the Mammalians helped reveal how the entire world of Splatoon was created in the first place! Trust us, it's a doozy, so you'll definitely want to read everything about it in those archives posts.
This is just another example of the franchise branching out far beyond what it was meant to be, and that's not a bad thing at all. Fans are loving this franchise and sales for Splatoon 3 are already through the roof and into the multi-millions. If this manga can help get the game even more sales, why not?
As for what fans have to look forward to next, this upcoming weekend there is going to be a Splatfest! This will be the first official event since the game's launch–don't forget, the last one was basically a free demo for people to enjoy. The theme of the upcoming event is "What would you bring to a deserted island? Gear, Grub, or Fun?" You can actually go ahead and get your official T-shirt for your side in the main area of Splatsville when you enter the game. So pick your team and be ready for battle!
More events are likely to come, and the rest of the content found in the game is likely more than enough to keep players happy for some time to come.
Source: Anime News Network