Freshly released on a wide range of platforms, Cosmic Express is a game that's all about helping adorable aliens plan train trips. With hundreds of aliens requiring your help, the game's cute exterior belies the devious puzzles that await. Prior to its release, Cosmic Express was the recipient of a number of awards including: Finalist – IMGA Global, 2017, Finalist – IndiePlus, 2017, Official Selection – Indie Megabooth, GDC 2017, and Official Selection – Google Play Indie Corner, PAX 2016.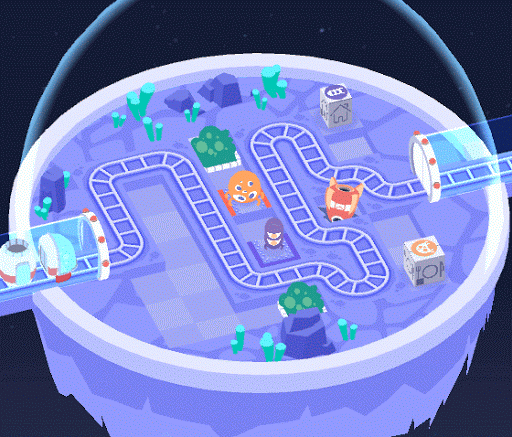 The idea behind Cosmic Express was born in 2015, following developer Alan Hazelden's game for Train Jam 2015, Train Braining. While the influence is clear, the polished art style and switch to an isometric perspective makes Cosmic Express a completely different statement. There are hundreds of levels to enjoy, all designed to deliver players a special mix of hard fun.
Cosmic Express is out now for PC, Mac and Linux via Steam, or if you're more of mobile gamer there are also iOS and Android versions available. Will you be helping these aliens phone home?
Source: https://cosmicexpressgame.com/