Which THQ games are on sale at Amazon? Take a look to find out!
Apple are reportedly working on a physical controller for their iOS devices including their recently released new iPad.
/ Updates /
Battlefield 3 developer DICE are currently hiring for various triple-A titles for current-generation consoles.
/ Updates /
For the first time, Borderlands 2 has been showcased on the PC. In this demo which stems from cam footage, the sequel is utilizing a system that has NVIDIA GTX 680 technology on-board.
Andrew Kent / Updates /
The Ghost Recon: Future Soldier Beta is no longer a XBOX 360 exclusive.
Andrew Kent / Updates /
Bethesda's Pete Hines says there will be some news and surprises coming our way.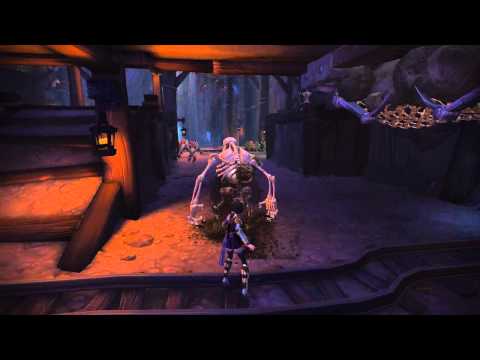 More orcs will die in the sequel to Orcs Must Die!
FEAR developer Monolith is said to be working on a game based Peter Jackson's The Hobbit film.
A new version of Super Meat Boy is being developed from the ground up for the iOS and it won't be a bad port.
Should inXile meet the 2.1 million Kickstarter mark, Obsidian will lend a hand with the game.
The next Xbox is reported to require an always-on internet connection to deal with used games.
Seb Wuepper / Features /
Seb Wuepper shares his first impressions of the latest Silent Hill game.
Andy Davidson returns to the game industry after a 17 year hiatus.