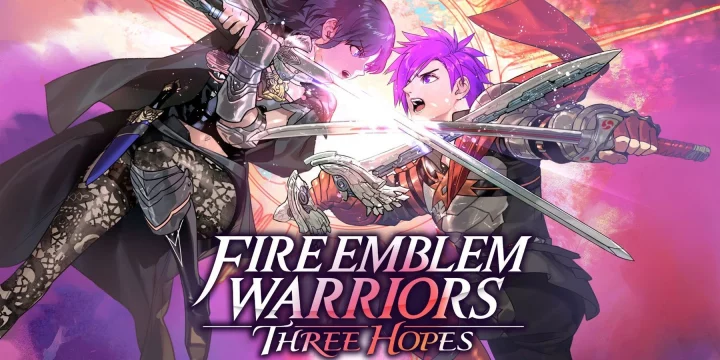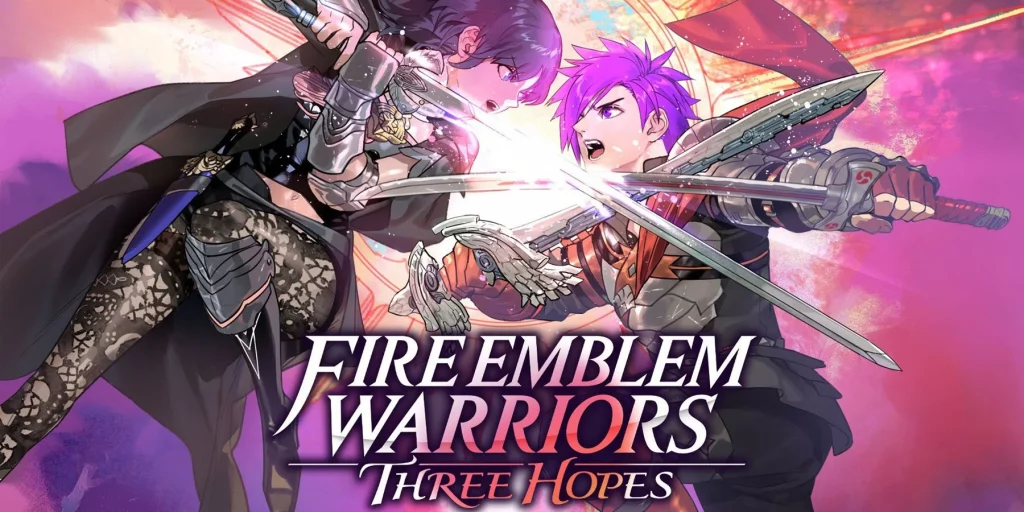 Fire Emblem Warriors: Three Hopes is coming soon, but if you're feeling particularly impatient you might want to play another game similar. Luckily we're here to tell you all about the games that are available.
#20 Hades
Hades is an incredible game. There's a reason it won so many awards in the first year it was released and why it topped so many game of the year lists. It revolves around Greek mythology, but it uses the classic mythology in new and interesting ways, while evolving the story and gameplay story of the roguelike genre. I can't sing the praises of Hades enough, and everybody should play it if they can. You really won't regret playing one of the best games ever made, and definitely one of the best games released in the last decade.
#19 One Piece Pirate Warriors 4
One Piece is the longest running anime and manga of all time, so it makes sense that it has multiple games. There's 52 playable characters in the game, with Monkey D Luffy, Roronoa Zoro, Usopp, Sanji, Nami, Tony Tony Chopper, Nico Robin, Franky, Brook, Buggy, Dracule Mihawk and more! There's even an original ending, so stay careful!
#18 Minecraft Dungeons
Minecraft Dungeons is absolutely nothing like you remember Minecraft being. Now to be fair, Minecraft is no longer like how I remember Minecraft being, but that's beside the point. Minecraft Dungeons is much more comparable to the Diablo series of games in which you traverse across various dungeons, defeating enemies and picking up new items and weapons. It's a pretty good description of this Minecraft spinoff.
#17 Diablo 3
Speaking of Diablo, this is one of the most beloved dungeon crawlers of all time for a damn good reason. As you descend into the catacombs of hell you'll discover all manner of terrifying monsters and creatures trying to stop you. You'll take on Skeletons, spiders and multiple different bosses. Your final boss will be the reaper themselves, making you the first person to even successfully defeat death itself.
#16 Dead Cells
Dead Cells is incredibly good. It's a rogue-lite metroidvania that also takes heavy inspiration from Souls games. The world around you is constantly changing, constantly evolving and constantly growing, so you'll never end up seeing a path the same. If you die, you'll be sent straight back to the beginning, dumped into a brand new body and then told to go forth and try again and again. There's multiple bosses, all of them giving you a fresh challenge, secret paths and more.
#15 Persona 5 Strikers
Persona 5 Strikers is a direct continuation of the Persona 5 story, but if you've not yet had time to play Persona 5, don't worry about it. You can still play this game with only passing knowledge and reverence for Persona 5. The game is a musou game in which you're tasked with taking out huge swathes of enemies and cleaning up the world, while you help out your fellow Phantom Thieves in tasks around the world.
#14 Hyrule Warriors
Do you enjoy Zelda? Do you like musou games? Do you like absolutely bodying huge enemies and being swarmed? Then Hyrule Warriors is the game for you, taking traditional Zelda characters such as Link, Impa, Zelda, Mipha, Daruk, Revali, Urbosa, Hestu and so many more, with each having special moves to make your life easier. Take to the massive fields of Hyrule, cut people in two, destroy everything in your path. Good luck Warriors!
#13 Castle Crashers
Castle Crashers is a side-scrolling hack and slash game that also allows you to select a character and buy items as you go along. It blends RPG elements into the experience seamlessly, allowing characters to gain experience points and level up to increase four basic combat attributes. You can unlock brand new combos, brand new magic abilities, increase your health and even more along the way. You can even find animal companions along the way that will help you in battle!
#12 Bayonetta 2
With a sequel on the way there's really no better time to go back and play Bayonetta 2. Directed by Yusuke Hashimoto, it's an extremely stylised, super gory game that allows you fight against both angels and demons using guns and swords. You have a special Witch Time ability that slows down enemies and allows you to solve puzzles, while also using Torture Attacks to trap enemies in devices for extra points and creativity. Umbran Climax can be used to strengthen your attacks, making your damage even bigger!
#11 No More Heroes III
After an eleven year long wait between the second No More Heroes game and this one, No More Heroes III finally released in August of last year. It's as weird as you'd expect a Suda51 game to be, taking inspiration from multiple different cultural touchstones and acts as a conclusion to the story of Travis Touchdown, the main character of the No More Heroes franchise. The game is a third-person action-adventure hack and slash game where the player has to climb to the top of the Galactic Superhero Rankings, becoming the best assassin in the universe.
#10 Astral Chain
Astral Chain is a game similar to Bayonetta 2 in the respect that it was developed by PlatinumGames. It's set in the far future, in a dystopian world where you're tasked with protecting remnants of humanity from interdimensional creatures and aberrations that invade the planet. You're playing as a set of twins that use the Astral Chain to restrain the creatures and use them in combat and investigation, similar to how you capture Persona's in the Persona series of games. It's a fun take on the genre, and something that PlatinumGames doesn't usually do.
#9 Samurai Warriors 5
Samurai Warriors 5 might have took a full seven years to release, but the new game is here and contains multiple different characters. Meet Nobunaga Oda, Mitsuhide Akechi, Hideyoshi Hashiba, Leyasu Tokugawa, Yoshimoto Imagawa, Shingen Takeda, Kenshin Uesugi, Motonari Mori, Nagamasa Azai and more as you fight your way through this deadly and vicious world.
#8 Darksiders Series
There's a reason why people want the Darksiders series to come back years after it was last relevant. It's an action role-playing hack and slash game that positions you as one of the Four Horsemen Of The Apocalypse, Death himself. It's up to you to prevent the world from ending and preserve the balance of the universe, and to do so you'll unleash deadly combos and terrifying attacks upon your enemies.
#7 Attack On Titan 2
The anime might be coming to an end, and the manga might have already ended, but there's really no bad time to play Attack On Titan 2. A hack and slash game based on fighting and killing the titans is a brilliant idea, and that's exactly what you get with this. The game covers the plot of the first 50 chapters of the Attack On Titan manga, allowing you to create your own character and also reach a completely original ending.
#6 Torchlight 2
Torchlight 2 is an action RPG that features a completely randomized world with huge battles and treasure galore to be found. There's also extended modding abilities in the game, allowing you to do whatever you want whenever you want it. You can choose from four different classes, each of which has its own different skills and abilities that'll change how you play the game at a core level.
#5 Skul: The Hero Slayer
Skul: The Hero Slayer is an interesting beast of a game. You play as the villain of the story, attempting to take out heroes and gaining abilities along the way. Depending on how you defeat enemies and who you defeat, you'll gain different skills that you can use to kill more and more heroes along the way. Can you become the ultimate beast and stop the heroes from winning the day?
#4 Dynasty Warriors Series
Dynasty Warriors is one of the most popular Musou games of all time, and for good reason. It swarms the player with enemies that you can just absolutely tear through, using huge weapons and massive, powerful attacks. They might be a spin-off of Koei Techmo's Romance Of The Three Kingdoms, but they're way more popular than that now and possible even surpass the original series.
#3 Fire Emblem Warriors
Fire Emblem Warriors is a hack and slash spin-off entry in the Fire Emblem series, allowing you to use axes, lances, swords, bows, tomes and dragonstones as your weapons. Your bond between characters increases depending on how much you assist, heal and fight allowing you to unlock support conversations. You can still give tactical commands too, so the game hasn't changed massively.
#2 Fire Emblem Series
I mean, you were probably expecting to see this on the list. The Fire Emblem series may not traditionally be a hack and slash series, but it'll give you amazing context as to the world of the series. You'll strategically move your units around, grow close with them and start to like them just as they're killed and lost forever and it breaks you. Permadeath in this series is a classic, and it's emotionally devasting.
#1 Hyrule Warriors: Age Of Calamity
Hyrule Warriors: Age Of Calamity is the sequel to Hyrule Warriors, featuring more playable characters, more enemies and more weapons. Do you enjoy Zelda? Do you like musou games? Do you like absolutely bodying huge enemies and being swarmed? Then Hyrule Warriors is the game for you, taking traditional Zelda characters such as Link, Impa, Zelda, Mipha, Daruk, Revali, Urbosa, Hestu and so many more, with each having special moves to make your life easier.