Table of Contents

[Hide]

[Show]
A new trailer was revealed for the upcoming anime series My Clueless First Friend on Thursday. The trailer also revealed additional cast members that include Kengo Kawanishi as Daichi Hino, Reina Kondo as Umi Adachi, and Atsumi Tanezaki as Yukiko Takada. My Clueless First Friend is set to premiere in April 2023 with studio Signpost in charge of animation production.
My Clueless First Friend anime adaptation was first announced in November 2022, revealing its first trailer and key visual which you can also check out below. Studio Signpost was originally founded in 1959 as an advertising company and didn't hit the anime scene until 30 years later in 1989. The original name of the studio that ran from 1993-2008 was Kikan but a few decades later the studio became a subsidiary of the famous Studio Pierrot and underwent a name change to Pierrot Plus. Then one more decade later in 2019, the studio underwent another name change when Pierrot animation producer Ken Hagino was appointed CEO, a position he still holds today. That's when Pierrot Plus became the Studio Signpost we know today.
The studio's biggest anime is Striped Island Tiger Shimajirou, a young kids' anime that ran for a total 726 episodes between 1993-2008. More popular titles of the studio include the 2011 hit Beezlebub, Tegamibachi (Letter Bee), including its sequel, and The Morose Mononokean. Signpost also co-produced seasons 3 and 4 of Kingdom alongside Pierrot.
My Clueless First Friend Cast
Akane Nishimura: Konomi Kohara (Chika Fujiwara – Kaguya-sama: Love is War)
Taiyou Takada: Shizuka Ishigami (Thorfinn (young) – Vinland Saga)
Daichi Hino: Kengo Kawanishi (Gen Asagiri – Dr. Stone)
Umi Adachi: Reina Kondou (Nikaidou – Dorohedoro)
Yukiko Takada: Atsumi Tanezaki (Anya Forger – Spy x Family)
My Clueless First Friend Staff
Director: Shigenori Kageyama (Himawari!)
Assistant Director: Taiji Kawanishi (Pazudora)
Series Composition: Shogo Yasukawa (Food Wars!), Takafumi Hoshikawa (storyboard – Shaman King)
Art Director: Jia Fang Lu (art board production assistant – Let's Make a Mug Too)
Sound Director: Noboru Haraguchi (Tokyo Ghoul)
Director of Photography: Tetsuya Kawada (Cyberpunk Edgerunners)
Music: Toshio Masuda (Naruto)
Character Design: Chikashi Kadekaru (Mieruko-chan)
Color design: Kouta Yanai (debut)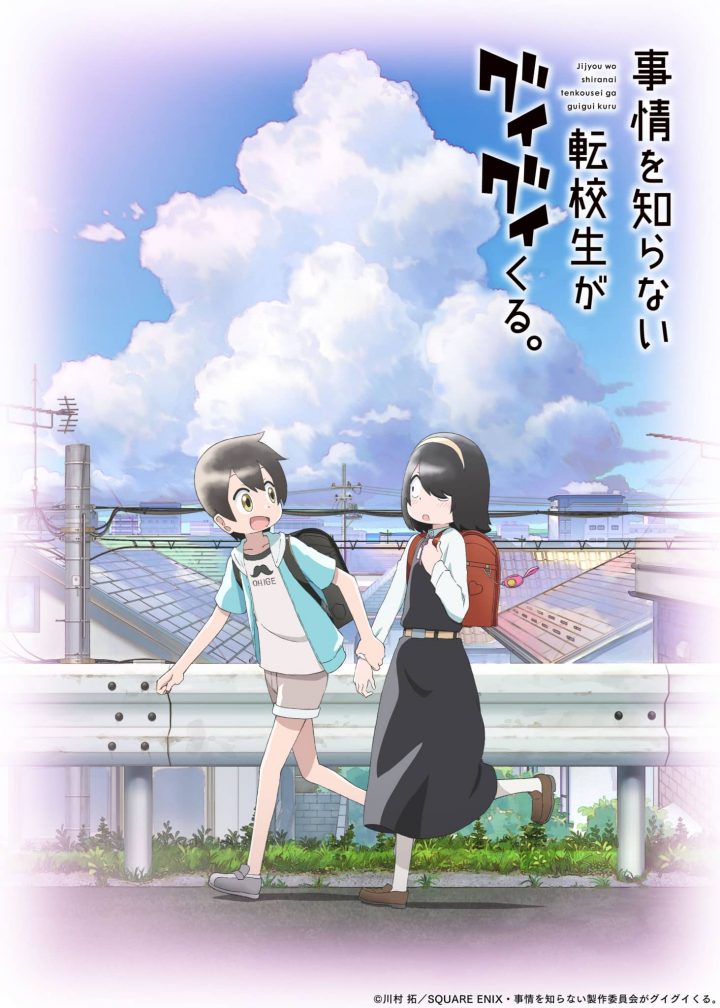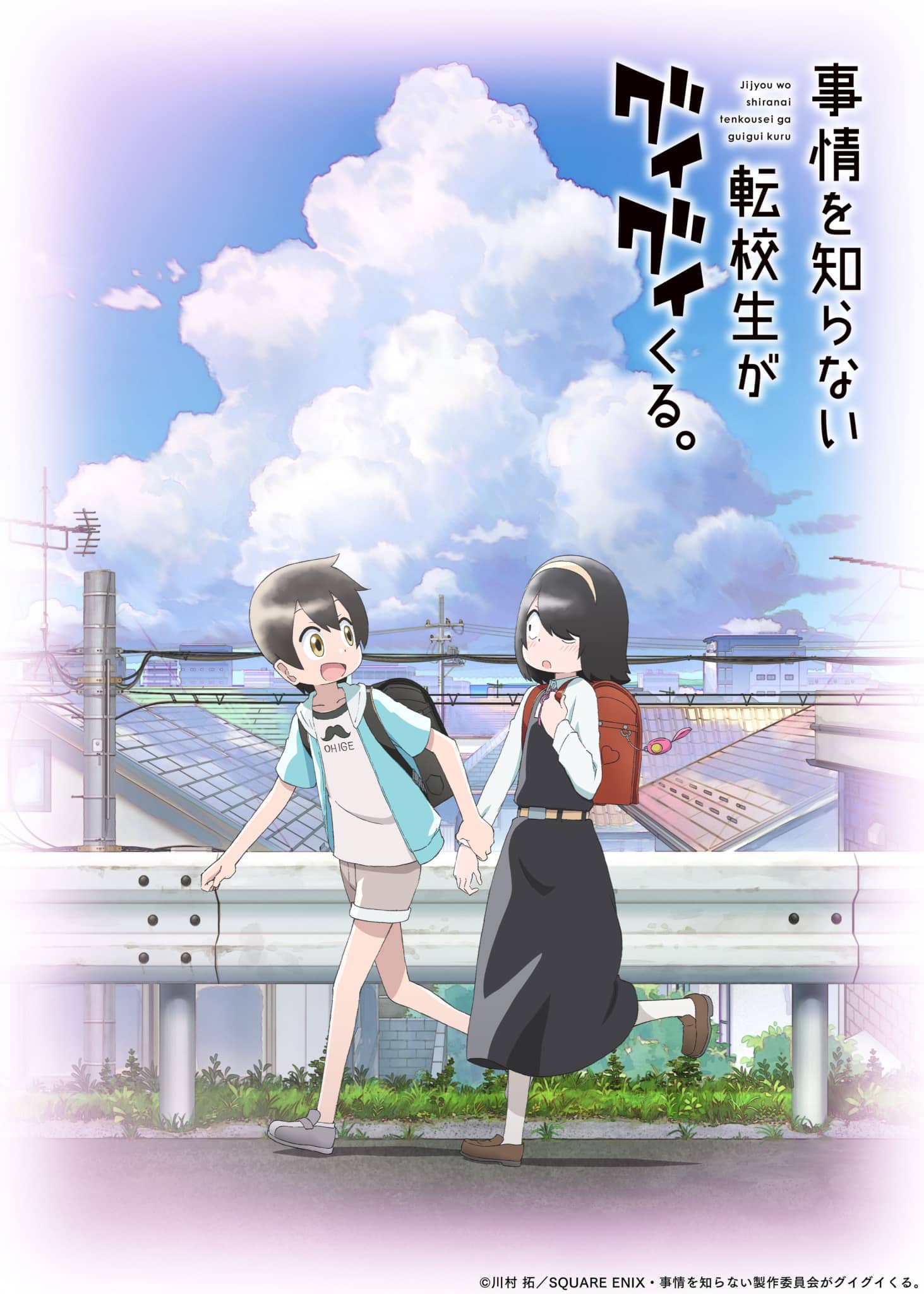 Manga
Written and illustrated by Taku Kawamura, My Clueless First Friend began serialization in the shonen magazine Monthly Gangan Joker back in May 2018. The series is currently ongoing and has since published 143 chapters over the course of 13 volumes. No release date for My Clueless First Friend Volume 14 has been officially announced at this time. Square Enix will release the first two volumes in English on March 7, 2023. The series has already been digitally released in English on Square Enix's online platform Manga Up! since July 2022. There is currently no known circulation amount for the My Clueless First Friend manga.
Opposites attract when a cheerful airhead meets the resident wallflower of his new class in this heartwarming, slice-of-life school comedy series! One lonely, gloomy fifth-grade girl is the target of her classmates' relentless bullying and teasing—that is, until a new kid arrives on the scene. Friendly Takada is as clueless as he is well-meaning, but somehow he possesses the magic ability to start drawing "Grim Reaper" Nishimura out of her shell. As the elementary schoolers experience all the fun of a childhood summer together—from going to the pool to picking sunflowers to watching fireworks—an unusual friendship blossoms! (Synopsis by Square Enix)
Source: Official Twitter