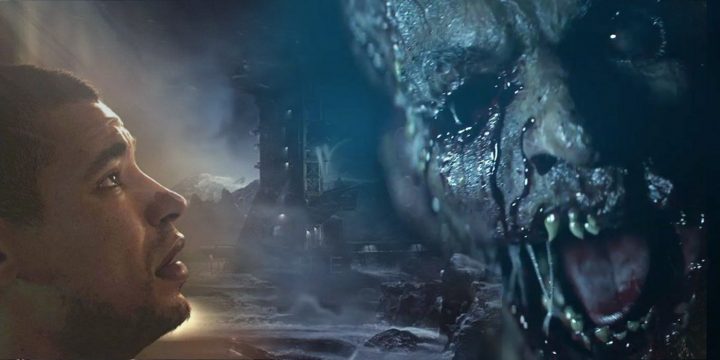 The Callisto Protocol is one of the most anticipated games of 2022. Since it was announced, gamers have been eager to learn more about the sci-fi horror title. The game has drawn all sorts of comparisons to the Dead Space franchise, yet the team is adamant that their game will stand out from it when it arrives next year. That being said, some are worried that the game will be delayed, like many others who are getting pushback. It's a reasonable fear, as many AAA titles have gotten delays from their teams. However, this isn't one of them. Not yet, anyway.
The reason for this sudden panic is simple. The game has a listing on The Epic Games Store, which said the title was coming out in February 2023. That would've pushed the game back a few months from its original release date. Sure, that's not the biggest of delays, but gamers have suffered enough in games' going from one release date to the next. Thankfully for them, the team at Striking Distance Studios made it clear on Twitter that they are still on track for their release date in less than two months:
But wait, there's more. You might wonder why they mentioned that The Callisto Protocol would run at 60FPS. That's because Gotham Knights developer WB Montreal recently talked about how on console, they would only be running at 30FPS and not 60FPS. PC would be able to run at that, but not consoles, not even the Xbox Series X/S or PS5. That rubbed a lot of gamers the wrong way because the next-gen systems can easily handle that kind of framerate.
So Striking Distance Studios wanted to let it be known that their title would run at the maximum framerate and would take advantage of the Performance Mode that the next-gen systems can have. In the past, the team noted that they're going all out for the game's visuals to ensure the title's atmosphere fits perfectly. An example of this is the lighting for the game, as they're using an algorithm to ensure that it's realistic. In addition, they're using a mix of AI and other procedures to further "set the mood" of the game. That's good to hear because when you're trying to make a game that scares people, you want it to look frightening in every way.
But it's not just about the fear. The team noted in an interview recently that one of the things they wanted to do differently from the franchise they're "connected to" is help you connect with its characters throughout the story. So when the game comes out, expect a visual and emotional experience.
Luckily, you won't have to wait that long to experience it for yourself!
Source: Twitter