Have you ever wanted to shoot a dog? No, not shoot at a dog, but shoot from a dog? This XCOM 2 mod will let you do just that.
One of the first user mods to hit the XCOM 2 Steam Workshop since the game's release yesterday, ACORG-47 replaces the example gun with the model of a small Corgi. The mod's creator, user JonTerp, says he initially meant to replace the Gremlin drone sidekick, but having gotten frustrated and pressed for time, decided to use the gun model instead. What results is a delightfully silly little tweak adding a dash of stunted, furry cuteness to your XCOM 2 file. You could even say his bark is as bad as his bite. Subscribe to and download the mod over at the Steam Workshop.
XCOM 2 debuted on February 4, 2016 on PC. In the short time since its release, it has already been challenging the popularity of Firaxis' "sister-game" Civilization 5, surpassing its concurrent users on Steam earlier today: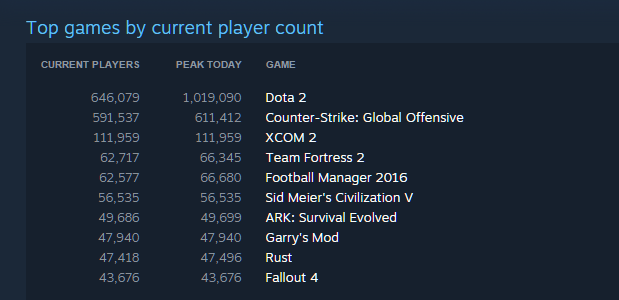 As previously reported, Firaxis has already been working with Long War Studios, the folks behind the popular Long War mod for XCOM: Enemy Unknown, to bring content to the sequel game. The team is said to be making multiple mods to the game. Currently there are six mods in the Steam Workshop; the first was a top hat mod and the latest, a free camera rotation mod to unlock the fixed view. Keep your eye on the XCOM 2 Steam Workshop page to watch as new mods roll in.
For more XCOM 2 related news, be sure to check out our tag for all the latest stories!