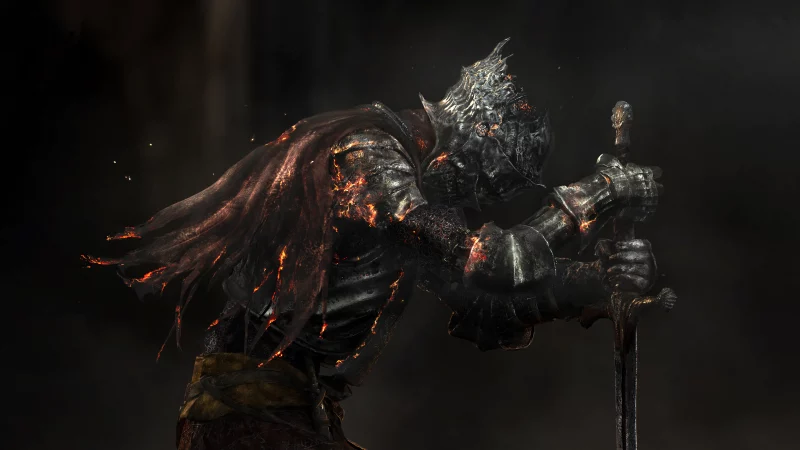 FromSoftware's next big title is Elden Ring, scheduled for release in February 2022. Fans of the studio's legendary series Dark Souls are likely just as excited for this incredibly hyped title, but in the meantime, Steamforged Games is working on something to scratch that Souls-shaped itch. The maker of the Dark Souls board game has announced that a new pen-and-paper tabletop RPG based on the franchise is currently in development. Curiously, the announcement posted to the company's official Twitter page mentions Lothric and the Unkindled, both references to the third game in the series. This may indicate that Dark Souls 3 will be the main setting for the game, although future expansions may add additional lore and settings.
While not many details are provided in the trailer, Steamforged hints that the game can be expected soon. The company is working alongside original game developer FromSoftware and publisher Bandai Namco on the tabletop project. While the exact mechanics for the game aren't clear, the company's Epic Encounters series is based on the Fifth Edition of Dungeons & Dragons, which they may also use here. This is only speculation, however.
In 2016, Steamforged Games began a Kickstarter campaign for an official Dark Souls board game. After raising over $5.4 million, this idea came to fruition, and since then the company has released several game-inspired board games, including those inspired by Horizon Zero Dawn, Devil May Cry V, Resident Evil 3, and Ni no Kuni II: Revenant Kingdom.
Dark Souls was released in 2011 as a spiritual successor to the 2009 title Demon's Souls. Widely considered to be one of the greatest games ever made and one of the most influential games of its generation, it influenced a number of other popular titles including Destiny, The Witcher 3: Wild Hunt, God of War, and Journey. It is also cited as an inspiration for the Netflix series Stranger Things.
The Dark Souls tabletop RPG does not currently have a release date.