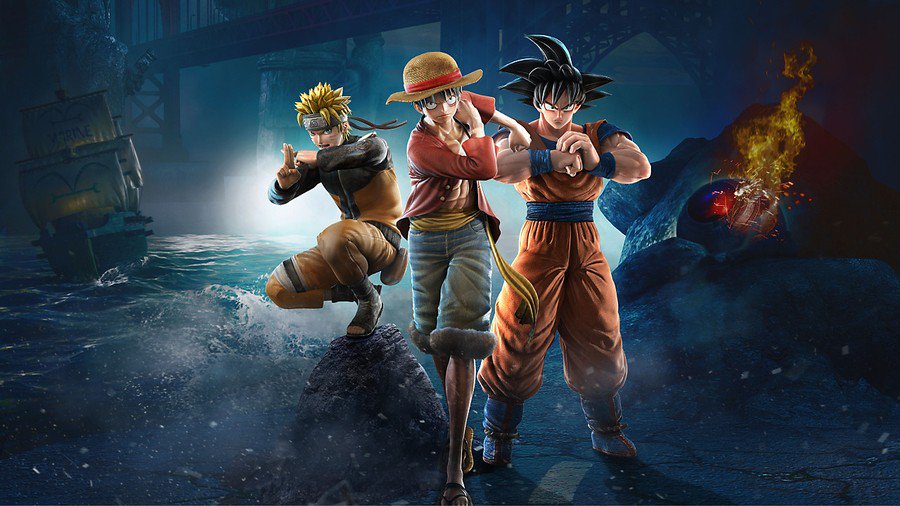 Bandai Namco's anime fighting title, Jump Force is in its first DLC phase, which is set to have 7 characters! Thanks to a recent leak, we might have the official new characters to join the epic fighting title!
Thanks to user Ryokutya2089 via Gematsu, the leak of the full 7 upcoming DLC characters for Jump Force is now surfaced. And to be honest, the list is pretty good for fans of the anime fighting title. Players will be introduced to more My Hero Academia, One Piece, Dragon Ball, and much more!
The full list of upcoming Jump Force DLC characters can be seen down below:
Biscuit Krueger (Hunter x Hunter)
Toushirou Hitsugaya (Bleach)
Majin Buu (Good Buu) (Dragon Ball Z)
Katsuki Bakugou (My Hero Academia)
Trafalgar Law (One Piece)
Grimmjow Jaegerjaquez (from Bleach)
Madara Uchiha (from Naruto)
---
In related news, Bandai Namco recently announced the latest hero to officially get announced for the game and his name is All Might from My Hero Academia! No trailer was released, but they did release some screenshots of the number one hero and he looks pretty great, check it out here!
Jump Force is now available for the PS4 and Xbox One. Are you excited for the arrival of the number one hero, All Might, to join the ensemble cast of Jump Force? Let us know in the comments below!
Source: Ryokutya2089 via Gematsu