Is that a bicycle flying past the moon? No, it's Crossing Souls, Fourratic's tribute to the free spirited eighties and childhood innocence. Out now for PlayStation 4 and PC (Windows, Mac and Linux), Crossing Souls is a vivid adventure game that opens up a portal back to the days of watching cartoons on Saturday mornings, where dreams were born in the commercial breaks of DuckTales. If you're patiently waiting for season three of Stranger Things to drop, this looks like a perfect supernatural substitute.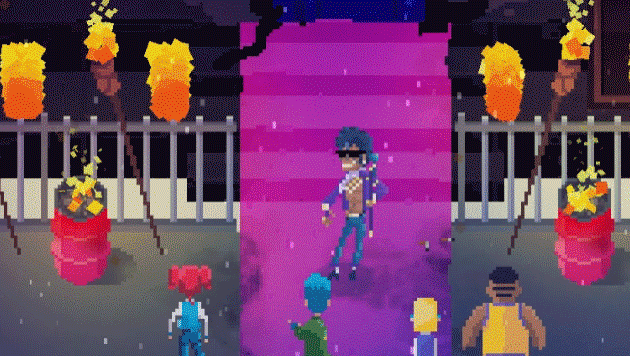 Crossing Souls lets you control the fates of five different kids in the summer of their lives. These school holidays, Chris, Matt, Charlie, Big Joe and Kevin discover a government conspiracy, a magical stone that teleports them between life and death, and otherworldly enemies that need some serious ass kicking.
There's a hearty mix of real time combat and puzzle solving in Crossing Souls, and for the synthwave lovers out there, the soundtrack promises to evoke the past in dizzy disco beats. The full game will cost you $14.99 USD but is currently discounted until February 21. A pretty decent sized demo is also available for anyone keen on checking it out.