MetroidVania's were once the product of just two franchises, Metroid, and Castlevania, but as the next generation of developers emerge who were influenced by these titles growing up, the number of MetroidVania titles have grown exponentially. Decades since the genre was born, the PS4 and PS5 are littered with dozens of MetroidVania classics, and so we reflect on the best on the PS5 platform.
#22 Star Wars Jedi: Survivor
Platform: PC PS5 XSX|S
Releease Date: April 28, 2023
Steam | Playstation | Xbox
It was only a matter of time before this franchise embraced the open-world feel of numerous other games and made it their own. Star Wars Jedi Survivor will have you play Cal Kestis again, and you'll once again explore the numerous worlds, moons, and stations of the galaxy far, far away. However, this time, you'll get to go to places with a bit more depth.
Specifically, you'll go to worlds where you can go off the beaten path and unlock new side missions. Or, you can return after learning new powers and abilities and see what new options you have available to you.
So don't be afraid to take a beat and see what these worlds offer you.
#21 Tunic
Platform: PC PS4 Xbox One XSX|S PS5 Switch
Release: 2022
Many games try to be all-powerful in their graphics or have such a layered story that you can't help but be moved by its every beat. However, some games want you to play them and figure out things independently. Tunic is one such title.
In it, you go to a place in search of treasure. The world holds many secrets, but you'll have to figure them out on your own. You can collect the game's " guide " but won't be able to read it.
As for getting around, you'll need to think from many perspective's to see the different layers of the world and make them work for you. Oh, and be careful around monsters! They'll kill you if you don't return the favor first!
#20 Greak: Memories of Azur
Developer: Navegante Entertainment

Platform: PC, Nintendo Switch, PlayStation 5, Xbox Series X|S
Released: 2021
As a mystical land is beset with invading Urlags, three Courine siblings will work together to flee to safety. Players can switch between Greak, Adara and Raydel, each with their own abilities to solve puzzles and best foes in quick combat. Find the airship pieces, and experience a touching story set to hand-drawn graphics and a live orchestra soundtrack.
#19 Infernax
Developer: Berzerk Studio

Platform: PC, Nintendo Switch, PlayStation 4, Xbox One, Xbox Series X|S
Released: 2022
As a knight returns to his homeland and discovers it overrun by the forces of darkness, it's time for some divine intervention, and lots of blood! Along with the typical complexities of a Metroidvania- coupled with a level-up system to fit your play-style- players will be replaying this one several times over. Players are tasked at several points whether to spare the unwashed masses, or purge any who dared be weak enough to fall to corruption. These choices unlock more quests, gear, skills, and other rewards- and can determine which of the game's endings players will earn across a grueling challenge.
#18 Record of Lodoss War – Deedlit in Wonder Labyrinth-
Developer: Team Ladybug, WSS playground

Platform: PC, Nintendo Switch, PlayStation 4, PlayStation 5, Xbox One, Xbox Series X|S
Released: 2021
Based on the 1988 Japanese fantasy novels that became a manga and anime cornerstone, Record of Lodoss War – Deedlit in Wonder Labyrinth- focuses on the titular High Elf. Deedlit has awoken in a mysterious labyrinth, with no recollection of how she got there. Worse still, it is filled with apparitions of her friends and past foes. Are they truly only illusions? Along with swords and bows, Deedlit can call upon fire and wind elemental spirits. Swapping between them, she can absorb fire or wind attacks, and use their other abilities to navigate the labyrinth, defeat enemies, and try to uncover the labyrinth's mysteries.
#17 Strider
Developer: Double Helix Games, Capcom

Platform: PC, PlayStation 3, PlayStation 4, Xbox 360, Xbox One
Released: 2014
Rebooting the 1989 classic- and giving Hiryu an appearance outside of fighting games- Strider sets out to end the despotic and global rule of Grandmaster Meio. Run, climb, and vault across Kazakh City, slice through cybernetic foes, and unlock yet more abilities through physical prowess and advanced technology. Summon orbiting drones to blast foes and shield you, or robotic panthers and eagles to carry Hiryu forward, and run down any foes in their way.
#16 The Messenger
Developer: Sabotage

Platform: PC, Nintendo Switch, PlayStation 4, Xbox One
Released: 2018
Praised by critics and gamers alike, The Messenger has one hell of a story to tell. While it starts as delivering a scroll to protect your fellow ninjas from demons, the adventure soon spirals into something far beyond and mind-bending. Use time-travel to flip between 8-bit and 16-bit versions of levels, where layouts, abilities, and enemies can change. The ability to jump after attacking something soon means you'll be bouncing through the air in both platforming and combat, in a game that apes the challenge of Ninja Gaiden. Gather Time Shared to upgrade and earn new abilities, but be careful, as after being revived, others you collect will be used to repay your debt. Other than mentioning the game's chiptune soundtrack by Rainbowdragoneyes- anything else would be a spoiler. You got the message now, right?
#15 Sundered
Developer: Thunder Lotus Games
Platform: PS4
Release Date: Jul 2017
A violent fight for survival, Sundered is a brilliant Metroidvania from the same team responsible for the gorgeous Jotun, and Spiritfarer. The team is notable for not staying still, and constantly trying different things, and while that's clear in the nature of their three games, even in the case of Sundered that approach is apparent. It's a very different, very exiting Metroidvania, and is one not to be missed.
#14 Blasphemous
Developer: The Game Kitchen
Platform: PS4
Release Date: Sep 2019
Picture a Dark Souls game but as a 2D Metroidvania, and if you do that, then you're picturing Blasphemous. Bloody and brutal, with superb level design, Blasphemous puts mountainous challenges before you, but gives you the tools to get the job done in the coolest ways possible. It's not for the faint of heart but it's worth the bloodied hands.
#13 Salt and Sanctuary
Developer: Ska Studios
Platform: PS4
Release Date: Mar 2016
Another heavily Souls inspired Metroidvania, Salt and Sanctuary, just like Blasphemous above, regularly tries to bash you over the head with its difficulty. It doesn't innovate at all, but it doesn't hide what it's been inspired by, and executes to a similar standard despite the perspective and genre changes. Brace yourselves
#12 F.I.S.T.: Forged in Shadow Torch
Developer: TiGames
Platform: PS4
Release Date: Sep 2021
People are regularly drawn to F.I.S.T: Forged In Shadow Torch because of it's incredible visuals and other production values, but if you dive deeper, beyond the first impression and what you'll discover is an equally impressive world, rich level design, and excellent, fulfilling combat that challenges in all the right ways.
#11 BloodStained: Ritual of the Night
Developer: ArtPlay
Platform: PS4
Release Date: Jun 2019
It's hardly a surprise that one of the lead creators of some of the greatest ever Castlevania games, when he goes off to create to create his own title ends up drawing a bunch of parallels to Castlevania, and is fact comparable in quality to those same titles as well. There are many modern touches to BloodStained: Ritual of the Night that engage players in new ways, while the heart and charm of the greats is still present.
#10 Bloodstained: Curse of the Moon
Developer: Inti Creates
Platform: PS4
Release Date: May 2018
Where Ritual Of The Night was a more modern take on Igarashi's Castlevania titles, BloodStained: Curse Of The Moon was very much a throwback. Embracing the 8-bit stylings of yesteryear, Curse Of The Moon takes us back to some of the earliest stages of the Castlevania glory days and recreates that brilliance for a modern audience. Come of the throwback, and stay for the chaos.
#9 Shantae and the Pirate's Curse
Developer: WayForward
Platform: PS4
Release Date: Oct 2014
Tight gameplay, charming dialogue and writing, and gorgeous sound and visual design make Shantae and the PIrate's Curse one of the most appealing Metroidvania options on the PlayStation platform. Its adorable lead protagonist Shantae, and her endearing companions and even the antagonists will have you hooked from start to finish.
#8 Rogue Legacy
Developer: Cellar Door Games
Platform: PS4
Release Date: Jun 2013
A DNA merger between a Metroidvania and a Roguelite might at first seem intimidating, it certainly was for many when Rogue Legacy first launched in 2014, but it's a pairing that worked brilliantly and continues to inspire others today. Where roguelites tend to punish the player, Rogue Legacy empowers you, making its fairly extreme difficulty out the gate suddenly seem surmoutable.
#7 Ender Lilies: Quietus of the Knights
Developer: Adglobe, Live Wire
Platform: PS4
Release Date: Jun 2021
While the core of Ender Lilies: Quietus of the Knights is an action/RPG, it will be quickly apparent that MetroidVania titles have also guided the development path of the game. Gorgeous, brooding, deep, and constantly engaging, Ender Lilies does it all well, but has unfortunately been something of a quiet achiever – time to rectify that
#6 Axiom Verge
Developer: Thomas Happ Games
Platform: PS4
Release Date: Mar 2015
One of the PS4 era's first rockstar independent titles, Axiom Verge leaned more heavily on the Metroid half of the Metroidvania title as opposed to many others that favour their Castlevania inspiration. This extends to the gameplay, the sci-fi story and setting, and much more. Axiom Verge nails all of it, while also being hard as nails too.
#5 Guacamelee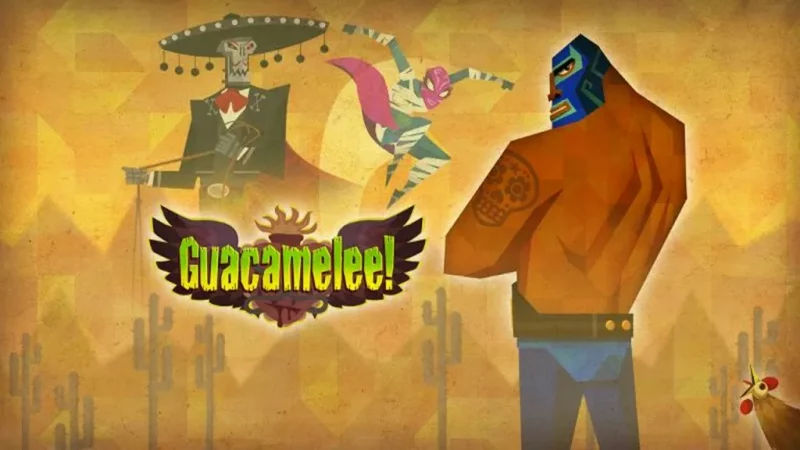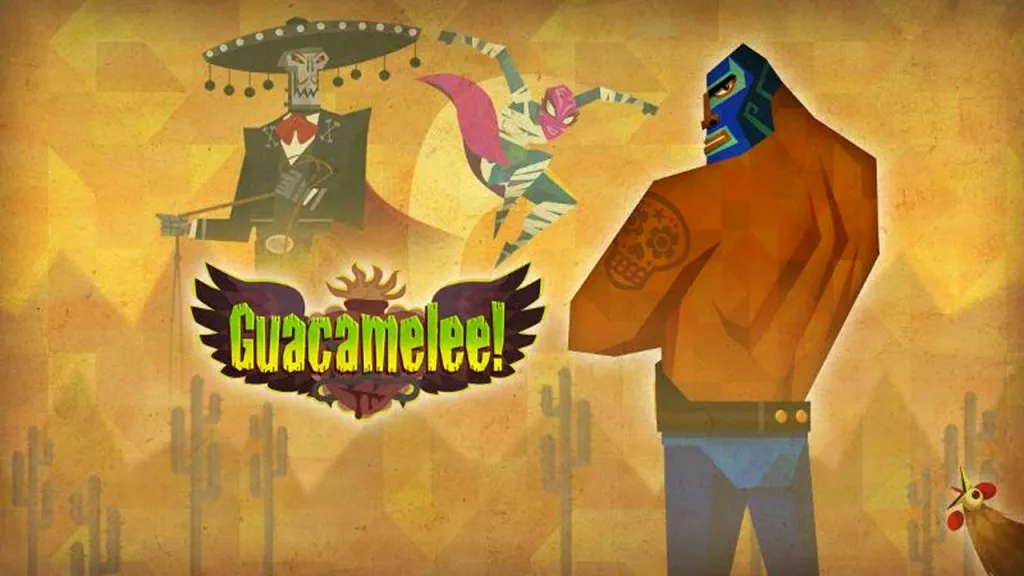 Developer: Drinkbox Studios
Platform: PS4
Release Date: Apr 2013
Few games have the heart, style, and humour of Guacamelee, and those that do tend to underwhelm in most other ways, but Guacamelee, and it's sequel Guacamelee 2, play like an absolute dream. Creative level design, excellent combat, bosses that push you to your limits, and alternate universe transitions combine with the incredible presentational elements to make Guacamelee one of the finest Metroidvania's of the decade
#4 Shadow Complex
Developer: Chair Entertainment
Platform: PS4
Release Date: Aug 2009
One of the greatest disappointments in gaming is that Shadow Complex, the Metroidvania that originally launched exclusively on the Xbox 360 before coming to other platforms including PlayStation in the next-generation, never got a sequel. Developer Chair went off to develop Infinity Blade on iOS, meanwhile Shadow Complex was one of the genre's greats, with it's modern day focus blended with a bit of sci-fi, excellent Metroidvania elements, and tight gameplay. We may never see another, but don't miss the original gem.
#3 Dead Cells
Developer: Motion Twin
Platform: PS4
Release Date: Aug 2018
When talking about Rogue Legacy earlier, we spoke about how it inspired others to better blend Roguelite elements with its Metroidvania systems, and then, in 2018 Dead Cells came along, and no game has done it better since. Procedural brilliance, meticulously balanced combat and loot systems, all combine with a gorgeous world and visual design make Dead Cells one of the most enthralling games of the decade.
#2 Castlevania Symphony of the Night
Developer: Konami
Platform: PS1/PS4
Release Date: Mar 1997
The oldest game on this list, and the game that played an enormous part in birthing the genre is still, decades later one of it's best, and we're lucky enoug that Konami remastered it and brought it to back to the modern spotlight. Still to this day, there's so much that Symphony of the Night does better than the far more modern titles that were inspired by it. The legacy of Castlevania: Symphony of the Night will never be forgotten.
#1 Hollow Knight
Developer: Team Cherry
Platform: PS4
Release Date: Feb 2017
It's taken decades for a game to come along and usurp Castlevania or Metroid at the top of the Metroidvania pile, but it's a little indie team in South Australia called Team Cherry that toppled them with the wonderful Hollow Knight. Masterful design, gorgeous audio and visuals, intense, gruelling, but fair gameplay, hours of incredible content to explore. Hollow Knight has lifted the bar to a level that may never be reached again.