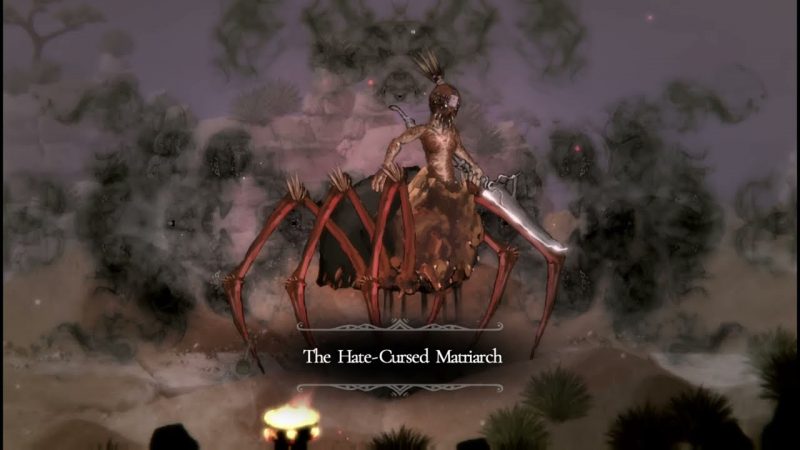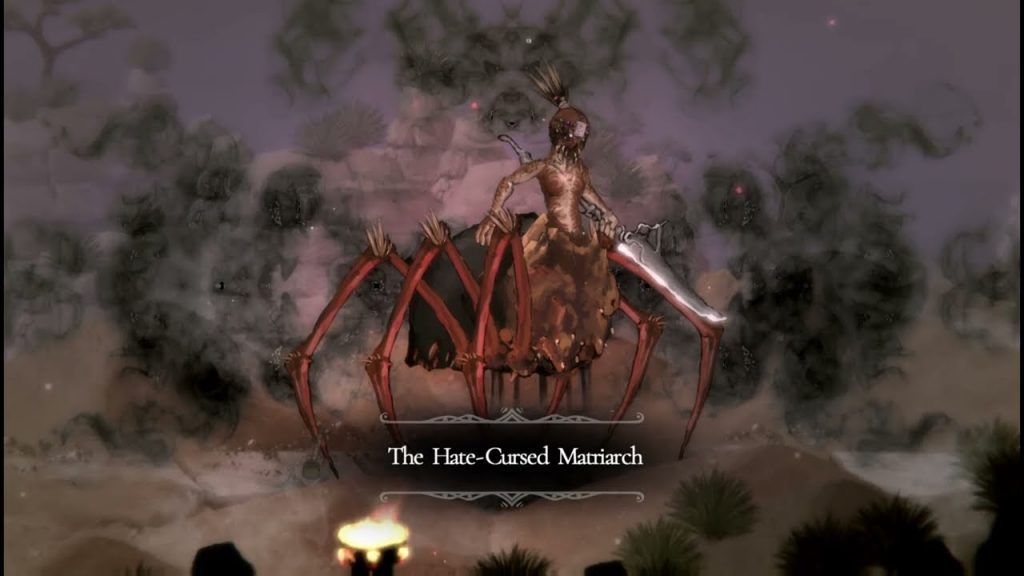 Salt and Sacrifice is filled with formidable enemies to take down, and the bosses are no exception. On the contrary, like with many other soul-likes, the bosses of the Salt and Sanctuary sequel are probably the most significant roadblocks you're going to face here. Hailing from a long tradition of spider-ladies in this genre, The Hate-Cursed Matriarch is one tough customer, but we'll give you all the pointers you need to bring her down for the count.
How to Beat the Hate-Cursed Matriarch
The first thing you'll want to watch out for is her red lightning attacks. She has two key ones that she uses in Salt and Sacrifice. The first is an attack that flashes red lightning in a steady line across the screen, while the second releases a controlled burst of it. Both can be avoided in a couple of different ways.
For the first, you can dodge through it while it's coming at you. Alternatively, if you're already close to her, dodge through her and take a couple of quick cracks at her back. You can either roll away from the burst lightning attack or use the same strategy above and dodge behind her to avoid its area of effect.
The same strategy works for the blade attacks she uses. When she winds up, either dodge through her or away from her. The great thing about dodging through her is that her massive size will give you a chance for extra strikes as Salt and Sacrifice's game engine pushes you back to her other side.
Like The Green Huntsman, she also has a leaping attack that you can easily roll or run under, leaving her open to attack. This will be the easiest way to damage her throughout the fight, particularly if you're under-leveled. If timing is an issue, check out our battle video here. Though The Hate-Cursed Matriarch can be a genuine hurdle to your exploration of Bol Gerahn, stick with it, and you'll have her on her back with her eight legs pointed toward the sky in no time.