This list is all about police chases. Do you want to run from the cops or chase down criminals? We're highlighting the best video games available on the Nintendo Switch if you're in the mood for a fun police romp.
#8 OMG Police: Car Chase TV Simulator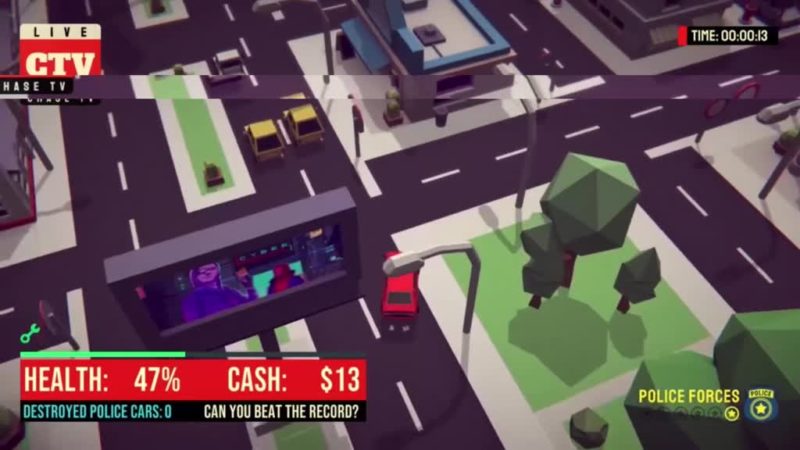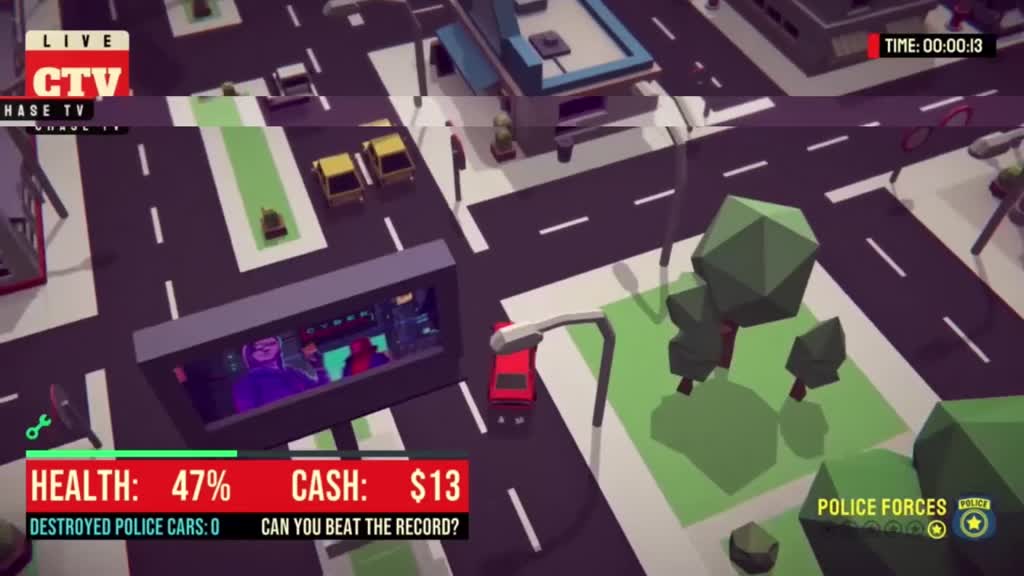 OMG Police: Car Chase TV Simulator is a game in which players run from the police in an attempt to stay alive and stay free as long as possible while grabbing cash and repairing their vehicle. This game isn't about escaping the police per se–it's all about survival. Keeping yourself alive and on the lamb isn't easy as swarms of police never give you a moments peace.
#7 Cop Car Police Simulator Chase
Cop Car Police Simulator Chase is similar to OMG Police: Car Chase TV Simulator, but completely in reverse. Instead of being the criminal attempting to escape from the police, you're the police chasing down the criminals. Can you catch them in time or will you let the bad guys make a fool of you?
#6 Autobahn Police Simulator 2
Autobahn Police Simulator 2 gets into the nitty-gritty of police work, meaning that you won't just be chasing criminals. You'll also have to deal with simple traffic disputes and all the other minutiae that your average policeman has to deal with on a daily basis. If you're looking to have a little more compassion for the men in blue, this might be a worthy addition to your to-play list.
#5 Lego City Undercover
Quick, build the rescue helicopter! Somebody has fallen into the river in Lego City! Lego City Undercover is a weird Lego game featuring a completely original story in which you're tasked with solving crimes and getting to the bottom of a massive conspiracy in Lego City. Players can drive multiple vehicles, do amazing stunts, and plenty more in this take on the Lego universe.
#4 Grand Theft Auto: The Trilogy- The Definitive Edition
Grand Theft Auto: The Trilogy is a collection of three of the most beloved games of all time. You have GTA 3, a game that reinvented the 3D sandbox; GTA: San Andreas, one of the most influential open-world games of all time; and GTA: Vice City, a hilarious pastiche of the 80s filled with neon signs and drugs galore. Many of the bugs present at launch have been fixed, though there are many more for Rockstar to work on–although, the graphical glitches are more funny than rage-inducing.
#3 L.A. Noire
In L.A. Noire, players are able to drive around, bust criminals, and uncover a massive underground conspiracy. It's up to you to look at the facial twitches and ticks of every single person you interview and decide who you think the criminal is. If you're not careful, you'll end up sending the wrong person down for life, so be wary. Despite being over a decade old, the graphics in this title are still incredible.
#2 Burnout Paradise Remastered
Burnout Paradise is the latest release in the Burnout series. The game is completely chaotic in the most fun way possible, and players can expect some top-of-the-line graphics. Feel free to cause messes on the road or just race around defeating any opponent who dares to stand in your way. The world is your racetrack.
#1 Need For Speed: Hot Pursuit Remastered
Need For Speed: Hot Pursuit Remastered invites players to unlock tons of unique cars, outrun the police, and engage in street races with opponents. The game is considered a classic for a reason, and the sheer amount of fun you can have outrunning police as they quickly ramp up the pressure on you is surprising. Just don't attempt this in real life.