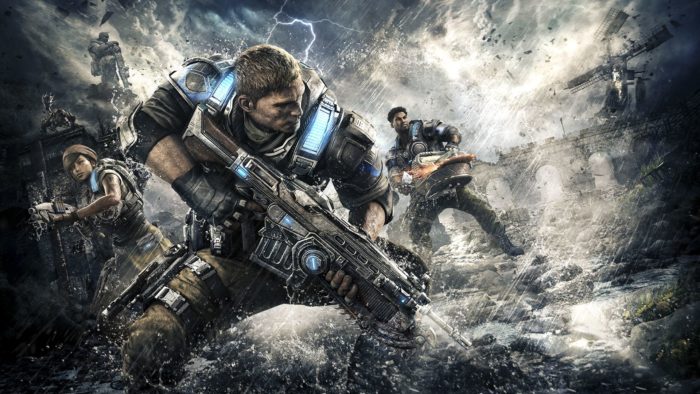 For those who pre-purchased Gears of War 4: Ultimate Edition this is a reminder that your early access begins today. From today, those who picked up the Ultimate Edition on either Xbox One or Windows 10 can play the beginning of the game four days before it launches globally.
If you'd like a preview of what you'll be playing, Microsoft has released a Prologue play-through video which has been linked below.
The shooter features cross-play on both platforms across all modes such as Campaign, Horde, and Co-Op versus as well as versus multiplayer cross-play in private matches. The game is also an Xbox Play Anywhere title, which allows the player to switch between the Windows 10 and Xbox One version at any time they please.
The Ultimate Edition is chock full of awesome goodies, including a Gears of War 4 Season Pass along with an exclusive Vintage VIP pack featuring Vintage JD and two Vintage weapon skins. It also provides permanent access to 24 additional DLC maps – two per month for a year – for private play on dedicated servers.
In addition, it also features the Developer Playlist which grants access to new maps, modes, and features that can be tested prior to broad release. Finally, it comes with a 17-packed Starter Airdrop which unlocks character and weapon skins, emblems, equipment, and boosts for Horde and Versus.
Those who purchase either the Ultimate or Standard Edition of the game and play it by 11:59 local time on Saturday, December 31, 2016 will receive codes for the Xbox 360 Gears of War Collection. It includes Gears of War 1-3 and Gears of War Judgment.
Gears of War 4 makes its global debut next week on October 11th.