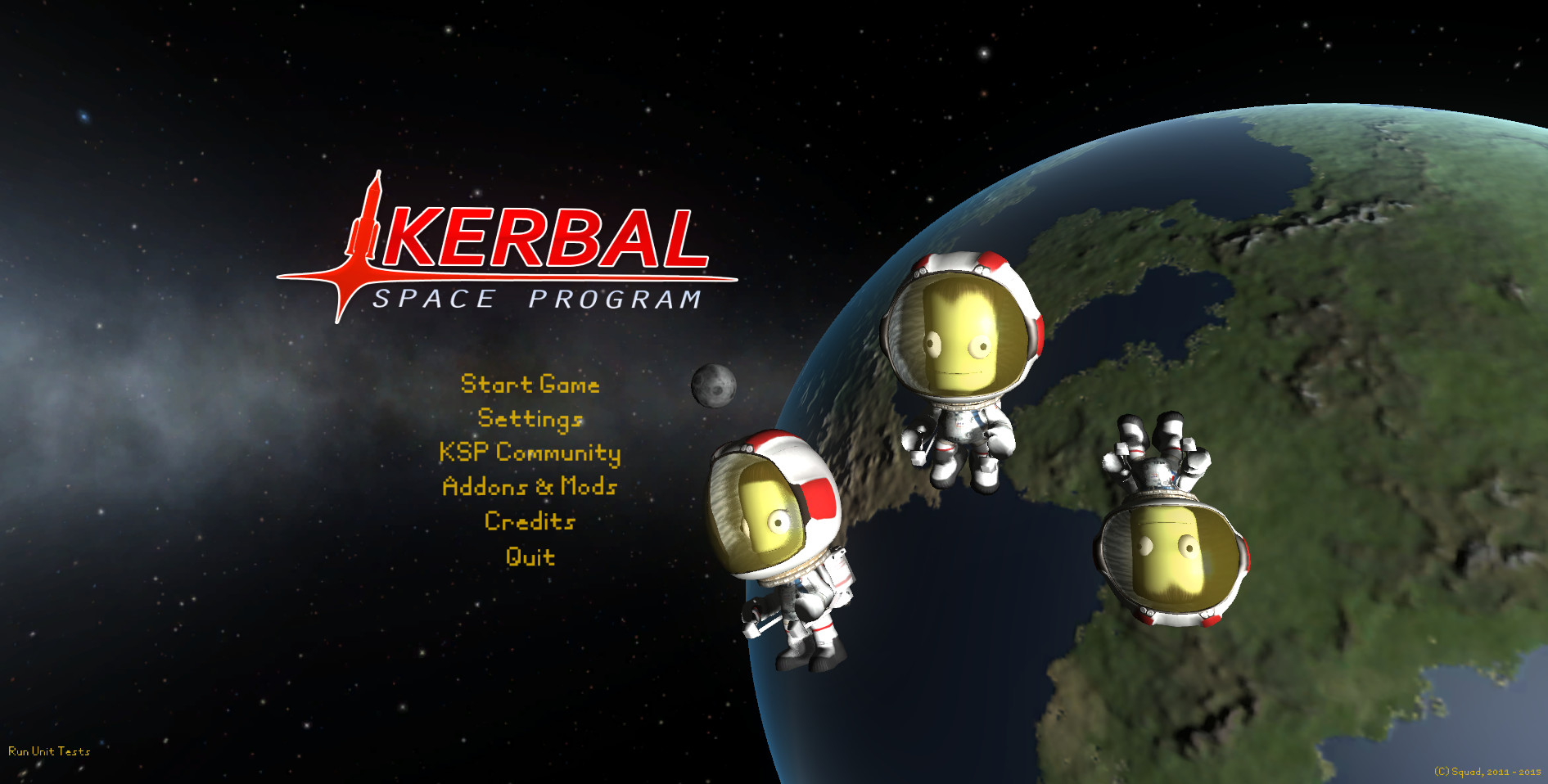 While it may seem like the end of an era for a beloved video game, there's still a new chapter ahead.
Kerbal Space Program is a space flight simulator developed by a studio known as Squad, with the game's journey beginning in Early Access builds since 2011 and crawling it's way to an official release by April 2015, and marching onward to PS4 and Xbox One this past year. The emphasis on experimentation and the openness to community modding, combined with the public's interest being evident even in the project's early days, led it to having a successful presence in the video game market. At it's core, you controlled the Kerbal creatures as they tried to break free of their planet's atmosphere and explore the stars. The careful construction of your flight vehicle object, combined with properly controlling it throughout its outer space journey, tended to reap a high replay value with gamers. With the potential missions and challenges possible from that basic formula, the game had a long lifespan.
But after the game updates to version 1.2, Kerbal Space Program's development path will change. The news came yesterday via a post in the subreddit, from the account of developer NathanKell:
All good things must come to an end, and so it is for us. It is time for each of us to move on from Squad. Kerbal Space Program is an incredible game and has truly been a joy to create. We have greatly enjoyed working together with such a tightly-knit, professional, and talented development team, and with such a wonderful community. Over the last update cycle we've taken KSP to new heights and achieved great things with such a small team. We've finished work on update 1.2 and when Squad releases it, it will be a product of which we can be truly proud. We hope you share that opinion and we hope you enjoy playing it as much as we loved creating it.

Thank you all for the incredible community support. So long, and thanks for all the snacks!

Signed, in no particular order, your Kerbal developers Mike (Mu), Bill (Taniwha), Nathanael (NathanKell), Sébastien (Sarbian), Jim (Romfarer), Brian (Arsonide), Chris (Porkjet), Nathan (Claw)
This doesn't mean the entire game is shutting down completely, however. Although the initial impression many people got from this post was that Kerbal Space Program is done completely, there was later clarification that the studio at Squad intends to continue making updates and expansion packs for the foreseeable future.
As was said in a follow-up post on the website's forums, by Community Manager UomoCapra.
This is by far the best update we've  developed and you, the community, have been an essential part of it. We can't thank you enough for helping us with your feedback, your bug hunting and, of course, your support. You are the real heroes of Kerbal Space Program!

We also want to thank our fantastic team of professionals, whose hard work, dedication and passion made this possible!
But this is not all! Here at Squad we're looking into the future and we have great and ambitious plans for the KSP franchise and even more!

If you've been following us closely, you must be aware that we're growing and we've been looking for talent and great collaborators that help us build the next milestone of this franchise. New talents have enrolled in the past few months and they are just as excited as we are. Bringing new talents is allowing us to bring fresh ideas to the plate and we can't be more excited for what's coming

There's an important amount of new content, besides this new update, that we're currently working on. This includes more free updates, full expansion packs with an incredible amount of new content and much more!

We're also experimenting with new technologies and platforms to expand the KSP experience towards new horizons.

Furthermore we want to participate in more industry events, because we want to have a closer relationship with our fans. We've already participated in Gamescon, Tokyo Game Show and Twitchcon and we've met amazing people who have given us lots of insight and ideas. We're hearing you and we'll not disappoint you!

We're are very proud to help foster STEM awareness, education and even (and hopefully) encourage some young talents to pursuit a career in these areas. In Squad we firmly believe that the future of humankind, just like with the kerbalkind, lies in the stars!

We'll be given more details in future post, so stay tuned and spread the word!

Thank you and happy launchings!

The KSP Dev Team
You can see a contrast in tone between both of these announcements. What's important to take away from this is that although many of the original developers are moving on to other projects, the development of Kerbal Space Program in itself is still going to continue.
Kerbal Space Program is available for PC (Mac/Linux), PS4, and Xbox One. To learn more about the game, check out their website, Twitter, and Facebook. (Source for art used in the Featured Image)