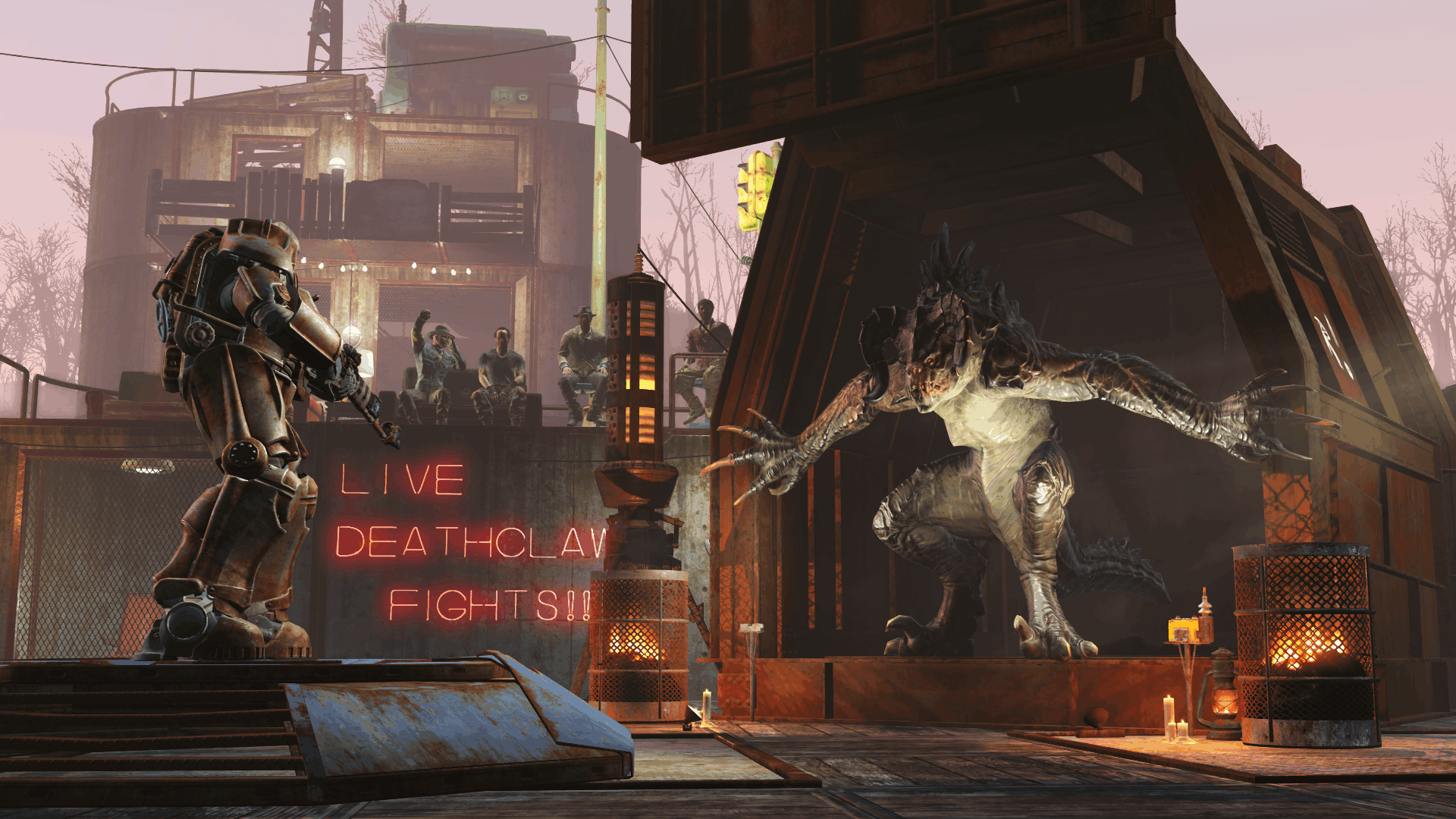 https://www.youtube.com/watch?v=HjASHR7F79Q
If you're the type of Fallout 4 player that loves to dig into the game's settlement creation features, mark April 12 on your calendar because Fallout 4′s second piece of DLC is aimed squarely at you.
As the above trailer shows, Wasteland Workshop adds a ton of new design options for your settlements, but the main attraction is the ability to capture and tame the local wasteland wildlife, and then let them loose for your own purposes.
And let's be honest, who doesn't want to have a gladiatorial arena in their settlement with neon signs that advertise "Live Deathclaw Fights."
Other features from the trailer show off a decontamination arch that appears to be able to remove rads without the need for RadAway, a variety of new deathtraps that can potentially be used to create twisted obstacle courses, nixie tube lighting, letter kits, and the ability to mount the heads of beasts on your wall to decorate your living room with an assortment of Deathclaws, Yao Guais, and Mirelurks.
Fallout fans will be able to purchase Wasteland Workshop for $4.99 on Xbox One, PlayStation 4, and PC.
Wasteland Workshop joins Automatron as part of the Fallout 4 Season Pass, which costs $49.99 and promises to offer more than $60 worth of content and features throughout 2016. Coming up next is Far Harbor, which is a DLC that drops in May and will take players beyond the Commonwealth to Maine, where Bethesda is promising the largest landmass they have ever created for post release content.