We have exciting news for Black Widow fans! The famous Marvel's Avengers has added another new skin! This skin is inspired by the comics outfit for Natasha Romanoff's Black Widow.
The image above shows the skin as well as this comic book.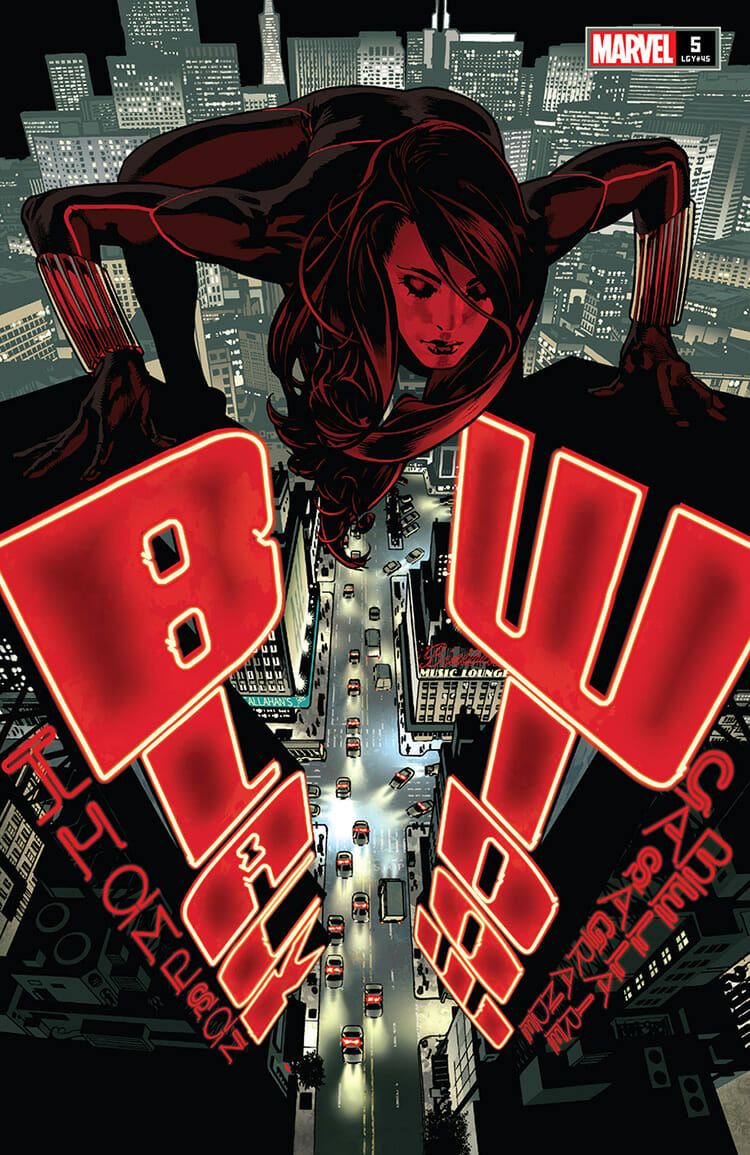 Let's get into this a little bit deeper
The Marvel's Avengers game official Twitter posted a taser of it, a new suit based on the 2020 comic Black Widow #5, which was written by Kelly Thompson with art done by Elena Casagrande and Rafael De Latorre. The outfit features a black suit that's very similar to her traditional costume, including some bright red highlights and a hood. We can now see where the vision for the new skin came from.
Now, let's talk a little bit more about the comic book. Spoilers if you haven't read the 2020 Black Widow comics.
Black Widow #5 which was titled The Ties That Bind revealed to us that Natasha had an artificially engineered genetic son, named Stevie, with a man named James Grey. As we know Natasha has always wondered what it would be like to have a. family, in this comic book she actually got the chance. After she was brainwashed and made to believe that she had a fiancé and a kid, who was created by using both Natasha's and James' DNA, the villains all took that away from her in a big explosion. Natasha had happily even nicknamed her newfound son "little duckling." Now she regains her memories, and the attacks on her new family that had both James and Stevie caught in the explosion. However, Bucky Barnes managed to save both her boys and relocate them somewhere they could live together with new identities.
If you haven't read this comic yet, you definitely should now with the new skin being announced!
Marvel's Avengers Is Getting Fewer Updates But More Skins
Marvel's Avengers continues to get new skins of its heroes, especially including a new Thor skin for Thor: Love and Thunder and also recently adding Ms. Marvel from the new original show. When the game launched first in 2020, the developer Crystal Dynamics planned to reveal a brand new hero every month to keep the game exciting for its players, but now, since time has passed, the game is getting fewer and fewer new heroes…the last few having been Clint Barton, Kate Bishop, Black Panther, and Jane Foster's Mighty Thor. People who have the game on PlayStation were also lucky to receive the Spider-Man skin since Sony has ownership over that hero.
However, hopefully, the game isn't sinking just yet as it is getting Bucky Barnes as the next Avenger, and She-Hulk is rumored to join the team in the future. This game is developed by Crystal Dynamics and published by Square Enix Europe, Marvel's Avengers is now available for PlayStation 4, PlayStation 5, Xbox One, Xbox Series X/S, Microsoft Windows, and Google Stadia.
Have fun playing as an Avenger and saving the world with the new Black Widow skin!