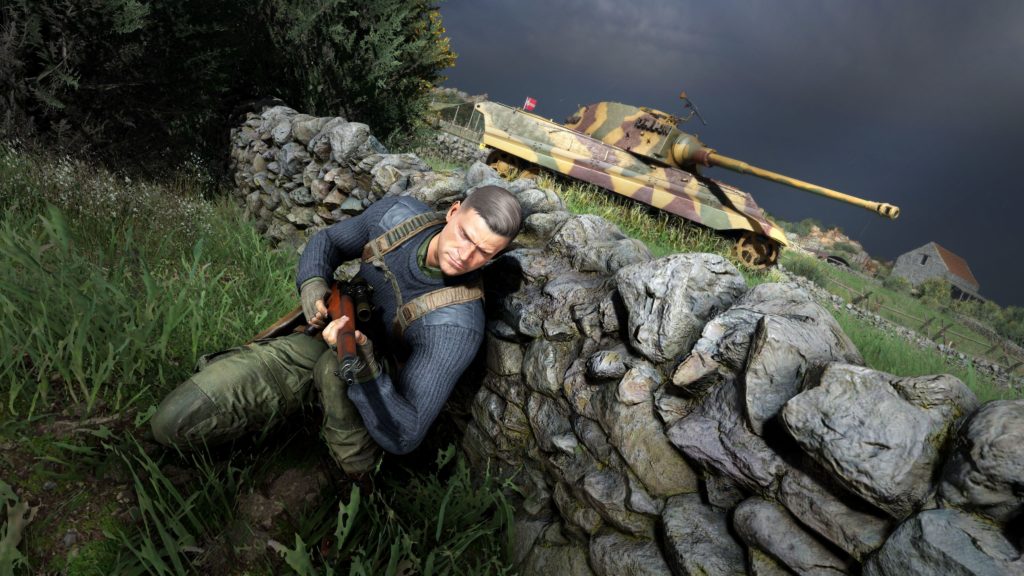 There's not long left to wait for the release of the hotly-anticipated Sniper Elite 5. However, it seems that the team at Rebellion Developments are happy to keep upping the hype with teaser videos. The developers have shared another trailer, this time focusing on the specific enhancements that have been made to the game's kill cam.
There are some pretty cool new features to the kill cam in Sniper Elite 5. For the first time out of all the games in the franchise, it can be triggered by particularly clinical shots, using SMGs and pistols, as well as for eliminations using rifles and takedowns. You can see all this in some very specific detail in the kill cam trailer video, which you can watch right here.
For maximum detail, Rebellion Developments has clearly prioritized the need for graphic representation of a sniper kill shot, as is evidenced by some insane levels of definition on the victim's internal organs in the video. Bullets can now ricochet off bones for increased deadly effectiveness, and it's clear from the clip that anatomically, the devs have gone to great lengths to make the internal devastation look as realistic as possible.
Players will also have more control over the kill cam in real-time, by having the ability to speed up/slow down the cinematic action, as well as being able to adjust the camera angle if they want an especially closer look at the kill shots. If you're not really into all the gore and guts side of things though, you can of course turn off the kill cam entirely, or you can adjust the frequency with which it appears in-game to your liking.
Sniper Elite 5 will launch on Thursday, May 26th. It'll be available simultaneously on Xbox Game Pass, Xbox One, Xbox Series X|S and PlayStation 4 & 5, Steam and Windows Store for PC.