Back in January, IO Interactive held a live stream detailing what new content Hitman 3 would be adding to the mix in Year 2. The highlight of the presentation was the addition of Freelancer, a solo mode set to bring plenty of new assassination campaigns along with a customizable safe house. Announced as coming some time this spring, the newest roadmap update from IO brings some bad news: Freelancer mode has been bumped back to the "second half of 2022."
"We see Hitman 3: Freelancer as the next evolution of Hitman and an entirely new way to engage with the world and characters that we've built into the World of Assassination over the last 7 years," the post reads. "We've concluded the main campaign with Hitman 3, but the world has so much more to offer and we didn't feel as though we'd quite achieved everything we wanted to with Agent 47 in this trilogy.
We're taking some extra time to tighten the mode up and improve several elements that we think will greatly improve the gameplay experience."
Due to this large delay, IO has decided to shuffle around some of the other upcoming items on the Year 2 calendar. Players can expect the first new map since the game's launch to arrive in July. Called Ambrose Island, the tropical location will offer a mission that "takes place before the events of Hitman 3 and fills in a few gaps from the World of Assassination storyline."
Later this month, the release of Patch 3.110 will bring ray tracing support to the PC version of Hitman 3, along with new content such as a contract and unlockable weapon in the Elusive Target Arcade mode.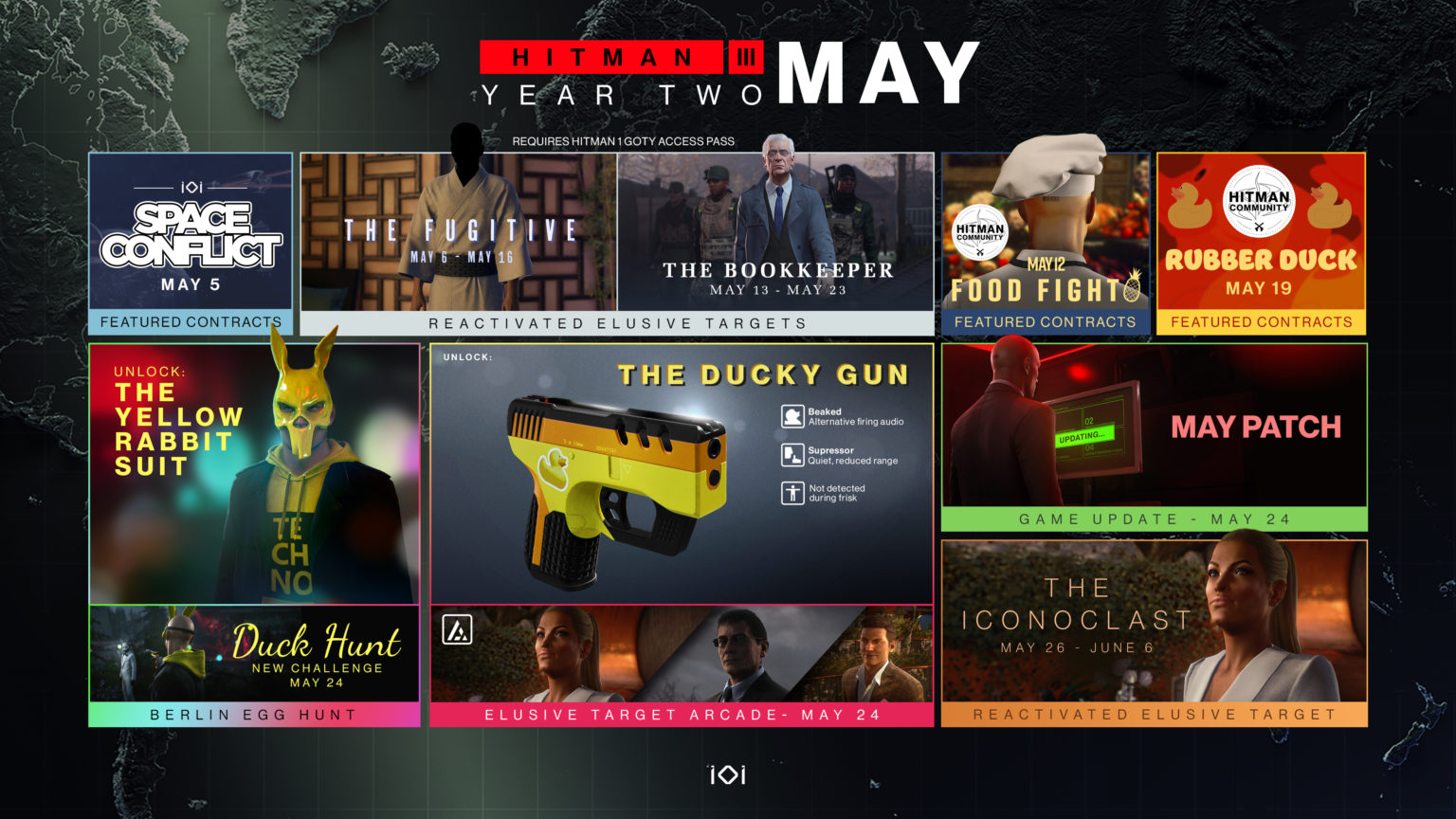 Hitman 3 was released on January 20, 2021 for PC, PlayStation 4, PlayStation 5, Xbox One, Xbox Series X/S, and Nintendo Switch. The eighth main installment in the Hitman series, many critics have dubbed it the best entry in the franchise and one of the greatest stealth games ever made.