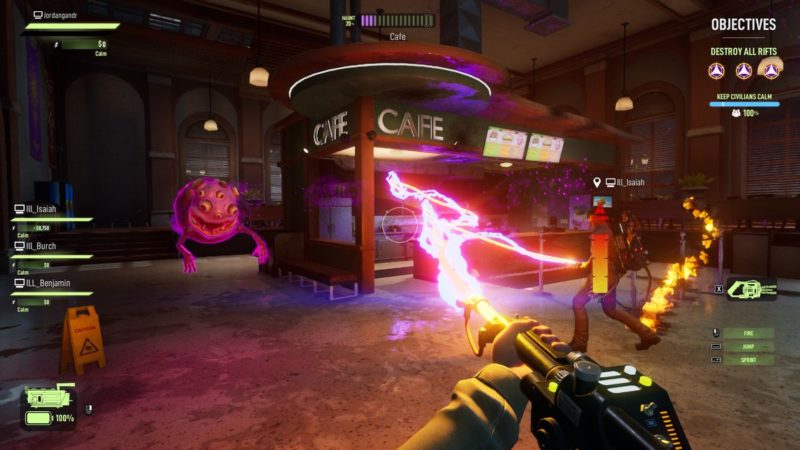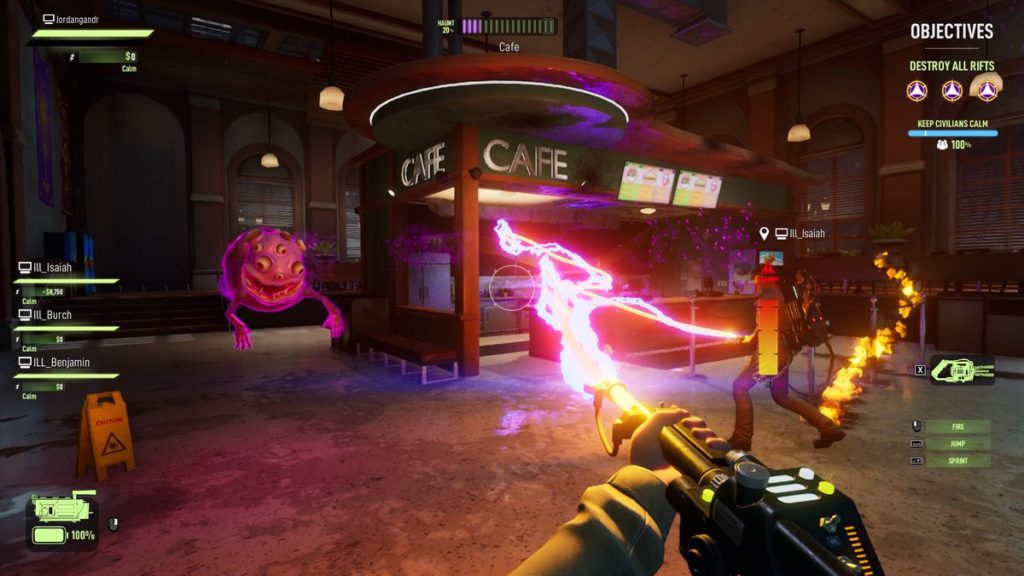 Rumors of a new Ghostbusters video game have been stirring for years. A 2009 game was very well recieved by fans of the legendary IP, and a remastered version was released in 2019. In December 2021, original Ghostbuster Ernie Hudson revealed that another game was in development, with himself and Dan Aykroyd providing voice work. That game is Ghostbusters: Spirits Unleashed, and it's scheduled for release later this year.
The new game is being developed by IllFonic, known for asymmetrical multiplayer titles like Predator: Hunting Ground and Friday the 13th: The Game. Made for gamers of all ages to enjoy, Spirits Unleashed will stay on-brand for the company, incorporating a four-versus-one asymmetric multiplayer model. Players can form their own team of Ghostbusters to take on troublesome spirits haunting New York City–or, if they're feeling particularly poltergeist-like, they can play a spirit themselves.
Players on the good side will be able to wield a plethora of recognizable items like Proton Packs, Particle Throwers, Ghost Traps, and PKE meters. Those playing as a ghost can enjoy terrorizing everyday citizens, possessing objects, and teleporting around the map using well-placed rifts. They can also slime and stun the Ghostbusters.
Check out the announcement trailer for Ghostbusters: Spirits Unleashed:
"The Ghostbusters community is extremely huge, it's across the world and it's all shapes and sizes, races and genders," says Jared Gerritzen, chief creative at IllFonic. "So we're really putting a lot of effort into the customization of the Ghostbusters themselves. We really want people to be able to make their Ghostbuster how they look and feel, and all of that fun stuff to really kind of connect to being a Ghostbuster."
Ghostbusters: Spirits Unleashed is scheduled to release later this year on PlayStation 4, PlayStation 5, Xbox One, Xbox Series X/S, and PC via the Epic Games Store. The game will support cross-platform play across PC and consoles. To keep matchmaking times as short as possible, AI-controlled companions can be added to teams if need be.