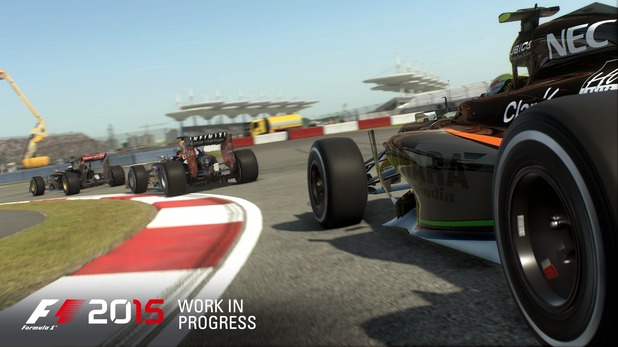 F1 2015 is set to run at 1080p on PlayStation 4 and 900p on Xbox One, developer Codemasters has confirmed to VideoGamer. Both versions of the racer will output at 60 frames per second.
The game is being developed on a new engine and news of resolution disparity comes after confirmation earlier today that rival Project Cars will also be 1080p on PS4 and 900p on Xbox One.
While the last game in the series, F1 2014, was released last October for PS3 and Xbox 360, this year's installment is exclusively in development for current-gen consoles and PC.
"This is purely a next-gen game. The engine was designed for next-gen consoles," lead games designer Lee Mather informed Digital Spy.
While Mather wouldn't completely rule out the possibility of brining the game to PS3 or Xbox 360 in future, he explained "I think the uptake on the current gen consoles has been way more than anybody was expecting.
"There was always fear that you'd spend millions and millions developing a new title and a new engine, and the consoles don't sell. And then, where do you sell to? You don't. But the uptake has been incredible."
To date, over 30 million PS4 and Xbox One consoles have been sold worldwide.