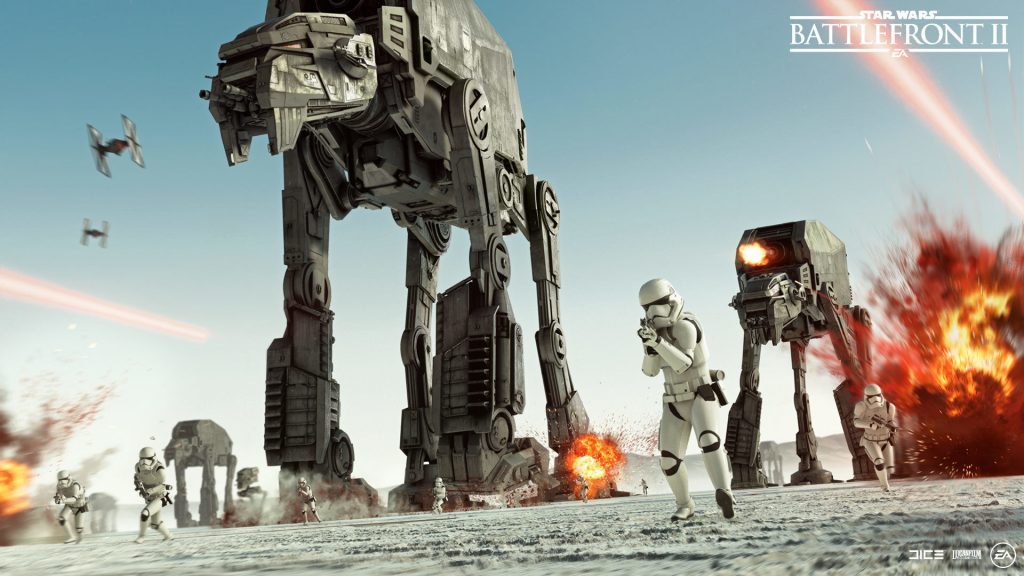 EA DICE recently updated their Star Wars Battlefront II content roadmap starting from October till February next year, and it features a number of interesting additions to the game.
Starting this month, Star Wars Battlefront II players will receive several new hero appearances, including the Jedi Hunter Appearance and Battle-Damaged Appearance for General Grievous, as well as the fan-favourite fighter jet, N1 Starfighter. Later in November, the studio will add even more new hero appearances, alongside a small update on Geonosis, adding a new location to the game featuring "native Geonosians as part of its living world." As months go by, players will get new characters, even more hero appearances and a "new large-scale, non-linear mode" in February 2019.
October

Hero Appearances, N1 Starfighter, and Hero Health Star Cards

For October, we're revealing that General Grievous will don the Jedi Hunter Appearance by default. At Grievous' release, the additional Battle-Damaged Appearance* will be unlockable with Credits or Crystals. The fan-favorite N1 Starfighter, a sleek example of Nabooian design and engineering philosophy, will now take to the skies as a fighter class ship in the Hero Starfighters game mode. Also coming this month are changes to Hero Health Star Cards, giving every hero the ability to equip one of these.

November

More Hero Appearances and a Small Update on Geonosis

In November, Obi-Wan Kenobi is entering the battlefront, and he's wearing his Jedi Master Appearance from the get-go. At the same time, Obi-Wan's Robed Appearance and another to-be-announced Appearance for General Grievous are approaching.

Here's a neat little tidbit about November's release of Geonosis: this new location will feature the native Geonosians as part of its living world (non-interactive environment). The Geonosians played an important role in the Clone Wars colluding with the Separatists, led by Count Dooku, to develop plans for the first Death Star.

December

No Game Updates

December will see no new game updates, as we're preparing the Clone Wars content releasing in early 2019 – including a new large-scale, non-linear game mode.

January

Count Dooku, the Coruscant Guard, and Even More Hero Appearances

To kick off the new year, January sees the release of Count Dooku plus an additional Appearance for the Separatist leader. Obi-Wan is expanding his wardrobe even further with the General Kenobi Appearance, and the Coruscant Guard clone trooper Appearances are joining the forces of the Galactic Republic.

February

Anakin Skywalker and New Large-Scale, Non-Linear Mode

Anakin Skywalker, an additional Appearance for the same, and the 501st Legion clone trooper Appearances arrive to the game in February. You'll be able to play with them in our new, large-scale, non-linear game mode featuring capture points and capital ship takedowns.
EA's upcoming game is the online sci-fi RPG title, Anthem, and EA's Chief Studios Officer Patrick Söderlund promised they won't make the same mistakes they committed with Star Wars Battlefront II. Anthem releases on February 22th, 2019 for PS4, Xbox One and PC.
{Source: EA]