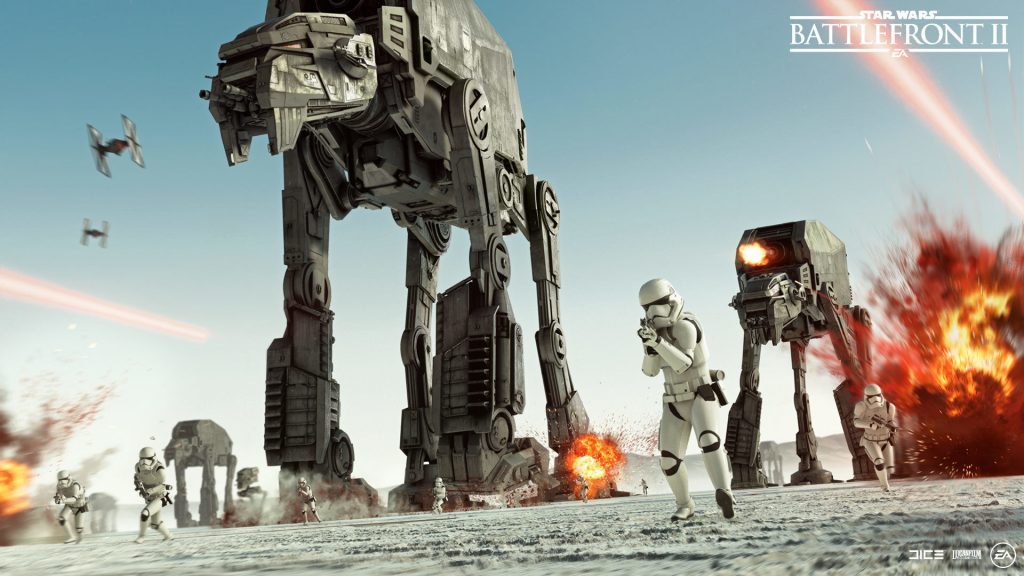 EA DICE's Star Wars Battlefront II received a major content update in late June, adding five new Legendary and Epic appearances, a new map called Kessel, a new Extraction game mode, Lando's Millennium Falcon vehicle and numerous bug fixes and performance improvements. The game is preparing for its August update, another content update bringing back Palpatine and Ewok Hunt. The two characters previously removed by the studio for several reported issues and unbalance. Not only that, it rebalances stamina for lightsaber heroes as well as addressing a short stuttering issue Hero Starfighters experienced on PC.
Emperor Palpatine and Ewok Hunt are back! The issues that required us to temporarily disable both have been fixed in this patch. In addition to that we've deployed balancing updates to lightsaber heroes in Galactic Assault that should make them viable again. Give them a try and let us know what you think. We also addressed the stuttering upon hard-lock issue in Hero tw Starfighters.

Finally we want to thank you for your patience while we were working on addressing these key problems! Your feedback is valuable to us so please keep sending it along as we continue to improve the game.

The Star Wars Battlefront II Team

CHANGES

Palpatine has been added back to the game

Fixed an issue with Palpatine being very overpowered by restricting the angle from which the player could lock on with his lighting ability

Fixed an issue with Palpatine being able to lock onto targets through walls

Ewok Hunt has been added back to the game

Fixed an issue in Ewok Hunt where Stormtroopers were unable to board the shuttle

Rebalanced stamina for lightsaber heroes

Fixed an issue in Hero Starfighters on PC where players experienced a short stuttering before being locked on

Fixed an issue with Extraction where objective markers were misplaced on Kessel and Jabba's Palace
EA's upcoming game is the online sci-fi RPG title, Anthem, and EA's Chief Studios Officer Patrick Söderlund promised they won't make the same mistakes they committed with Star Wars Battlefront II. Anthem releases on February 22th, 2019 for PS4, Xbox One and PC.
[Source: Star Wars Battlefront II]