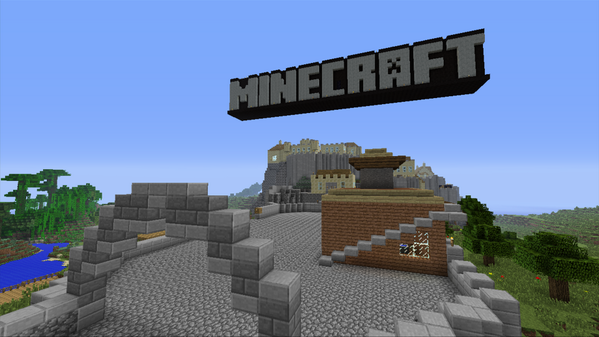 In a tweet, developers 4J Studios confirmed texture pack support will be coming to Minecraft Xbox 360 Title Update 12. On the PC version of Minecraft, texture packs allow you to change the look of the entire game's environments.
@xXDukeOfNukesXx Yes we are. We'll have support for texture packs in TU12.
— 4J Studios (@4JStudios) June 27, 2013
A few days before, 4J tweeted a screenshot of the brand new Tutorial World, addressing the common complaint that the game doesn't do enough to teach new players the rules of the game.
Still a lot to do on TU12, but here's a shot of the new Tutorial world showing a few new features 🙂 pic.twitter.com/nXXPJoN7ga
— 4J Studios (@4JStudios) June 21, 2013
Whereas TU 11 was focused on fixing game bugs, TU 12 will be all about adding to and expanding upon the gameplay. A screenshot from two weeks ago reveals the Jungle Biome and Redstone Lamps.
There's a long way to go yet with the TU12 work, but here's a screenshot showing some of the new features 🙂 pic.twitter.com/d5pbjInwvB
— 4J Studios (@4JStudios) May 29, 2013
Other scheduled additions with TU12 include Adventure Mode, new enemies like the Wither and the Witch, Beacons, new environments like the Jungle and Desert Temples, new mobs, and even writing books in-game. The TItle Updates are being made with the express goal of making the Xbox 360 port reach parity with its PC original.
Minecraft is one of the most critical and commercially succesful games of all time, with 1 million purchases made while still in beta and winning the Seumas McNally Grand Prize in the Independent Games Festival 2011.
4J Studios' port of Minecraft to the 360 has won it a few accolades, including the BAFTA 2013 Family Video Game Award and Best Downloadable Game 2012 from the Golden Joystick awards. It also broke Xbox Live sales records by garnering 400,000 players 24 hours upon release.
4J earlier dashed hopes the update would be coming this month, explaining they need more time for development. As of now, there is no promised release date.