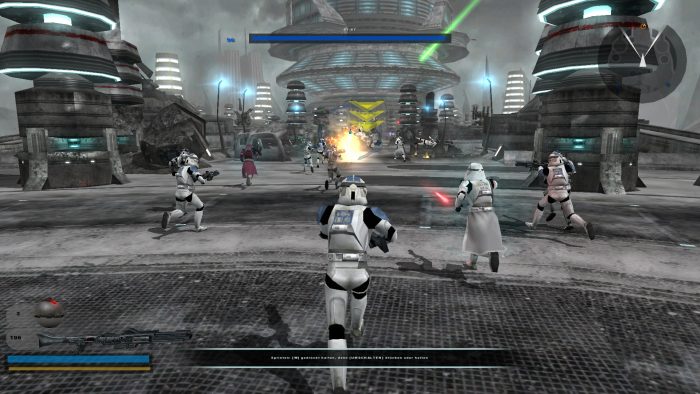 In anticipation of EA's recently released Star Wars Battlefront II, the publisher decided to reactivate the servers for the old school Star Wars Battlefront II back in October 2017 to increase hype for the game. Unfortunately, with the whole loot box controversy that plummeted gamers interest in the title brought many players sticking to the revived shooter from 2005.
Now Disney has thrown a little patch update to the game to fix some issues with the multiplayer servers, of which you can see down below.
Star Wars: Battlefront II (2005) Patch Notes
Minor bug fixes and optimized performance, the most important fixes are:
Lobby functionality has been improved.
Steam usernames should now display correctly.
Ping calculations are more accurate.
The classic shooter of the same name as Electronic Art's reboot was originally developed by Pandemic Studios, and came out in 2005 for the PlayStation 2, PlayStation Portable, Microsoft Windows and Xbox. Since then it faded away as the new generation of consoles took over since then many fans have still praised it as the best star wars title to have ever released. (That, and Republic Comando, obviously).
Star Wars Battlefront II (2005) is out now for PC and aforementioned consoles)