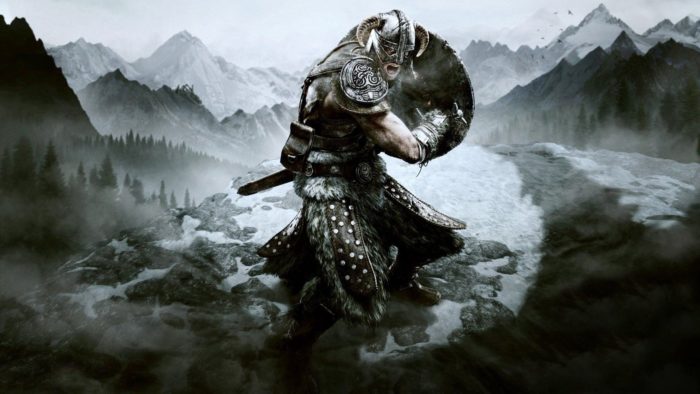 Skyrim: Special Edition has been chopped down from $59.99 to $29.99 saving you 50%!
The Special Edition both remasters the game, adding special effects such as, volumetric God rays, dynamic depth of field, screen-space reflections, and adds mod capability to the PS4 – allowing players to experience new areas, armours, quests and abilities through the community. It's a must have for RPG fanatics looking to expand their game collection Skyrim: Special Edition. 
'Winner of more than 200 Game of the Year Awards, Skyrim Special Edition brings the epic fantasy to life in stunning detail. The Special Edition includes the critically acclaimed game and add-ons with all-new features like remastered art and effects, volumetric god rays, dynamic depth of field, screen-space reflections, and more. Skyrim Special Edition also brings the full power of mods to the PC and consoles. New quests, environments, characters, dialogue, armor, weapons and more – with Mods, there are no limits to what you can experience.'
Interested in seeing what mods will bring about in the Special Edition? Take a look at our article, here.
If you are into video games at all, especially PC gaming, mods have become a must-have for every game. In fact, for many of us it is hard to imagine life without mods. Except, of course, if you use a console and don't get to experience them.

Enter Skyrim: Special Edition, which brings mods to gamers on both the Xbox One and PlayStation 4 consoles. 
Grab Skyrim: Special Edition for only $29.99, here.