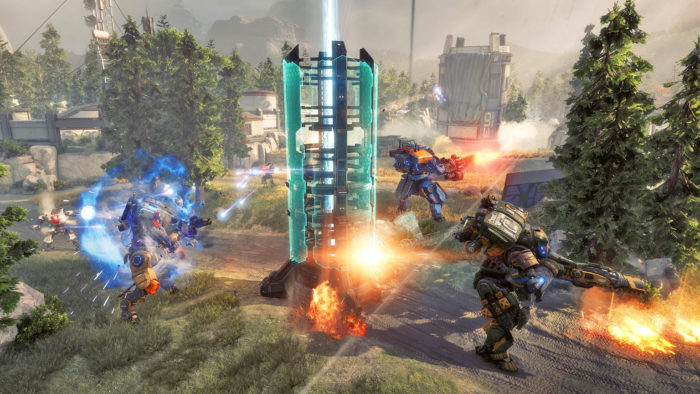 The latest free update for Respawn's Titanfall 2 has just been dropped, promising a host of new content as well as the highly anticipated PvE game mode, Horde Mode.
Operation Frontier Shield pits 4 players against hordes of AI Grunts, Reapers, Stalkers and Titans to protect a Harvester. Players will obtain the usual gadgets (Grenades, sentry turrets, grappling hooks) via collecting cash during rounds from kills. Another new feature added in the mode called Aegis Ranks, will allow you unlock upgrades for your Titans. This is only for Frontier Defense though.
The mode will support five maps in the beginning – Homestead, Forwardbase Kodai, War Games, Rise and Blackwater Canal and will feature 3 difficulty levels to gauge your skill. There will also be an "insane" difficulty for those brave enough.
Furthermore, the update will also introduce two new maps. First, Rise a revamped map from the original Titanfall, and Township, a new map for Live Fire. The update also introduces a couple new skins.
If you haven't played Titanfall 2 as of yet, I highly recommend you pick it up. It's quick possibly on the of the best shooters I have played on the console, mixing slow and faced paced combat seamlessly between Titan and Pilot.
Titanfall 2 is available now for PC, PS4 and Xbox one.