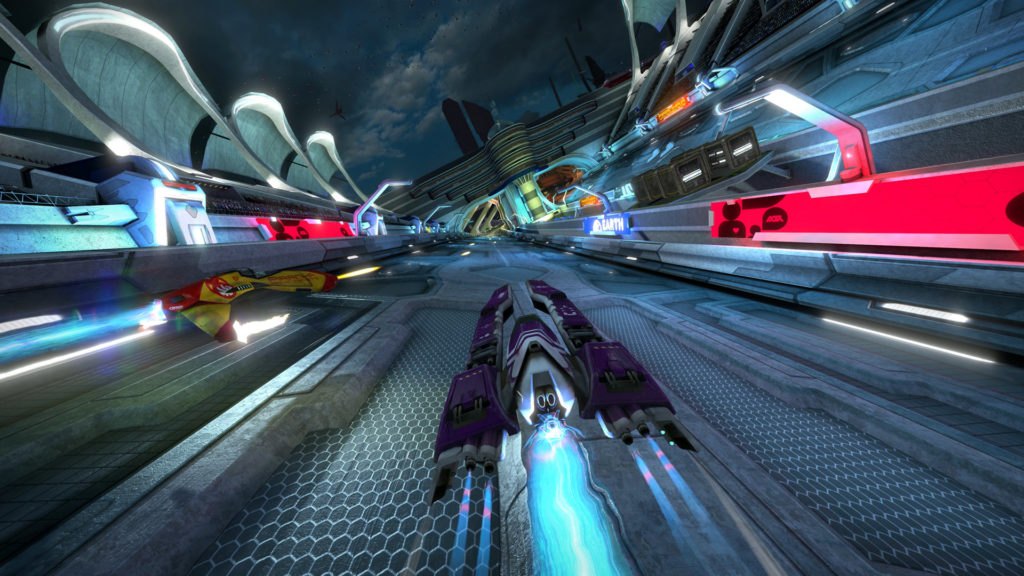 WipEout Omega Collection's release is just around the corner, and there is no better time for Sony to dig up never seen before concept art of several games within the franchise.
Content Producer Gillen McAllister shared around 25 photos, each with its own unique background as to why it was drawn. Some of the pictures have rather interesting background stories, especially the one that reveals Sony was about to include a Zombie mode in WipEout 2048.
Fun fact: WipEout 2048, for a short while, was going to have a zombie mode. It was a half-joke, a tongue-in-cheek nod to the endless 'zombie' modes in other games. We didn't get time to perfect it though so we removed it.
Another photo revealed that the studio was considering the idea of an interactive comic game titled Wipeout Chronicles, which will serve as a prologue to the entire games and provide insight to how WipEout was actually founded.
We played around with the idea of an interactive comic called Wipeout Chronicles, which would shed some light on the backstory of WipEout's founder.
WipEout Omega Collection releases on June 6 in North America and June 7 in Europe exclusively for the PS4.