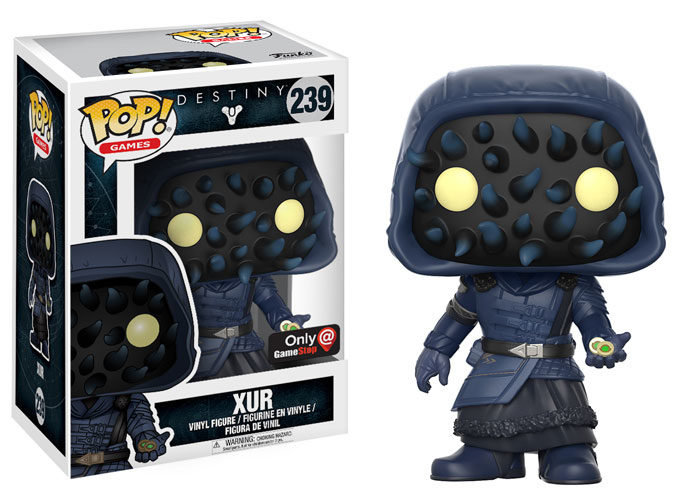 Fans and collectors of the popular Destiny title will be pleased to know that a new Destiny Vinyl Pop!s series has been announced and will be releasing later this summer.
The series features characters such as Cayde-6, Ikora, Zavala, everyone's favorite merchant, Xur, and much more. Check out the gallery down below to see all the characters who will be receiving their very own Pop Vinyl.
This new series has a couple of exclusives that can only be found in certain retailers. For example, Xur and Atheon Pop!s will be only available in Gamestop locations. Also, both Crota variants can only be found at Target locations.
Destiny 2 will be receiving its official gameplay reveal later this week on May 18. Be sure to stay tuned to Gameranx for the latest coverage on the newest games releasing.
You can collect all of the new characters featured in Destiny Vinyl Pop! Series this August. What are your thoughts on this new series? Will you be picking any up? Let us know in the comments!