I feel like sword fighting games are a little bit of a niche thing now, aren't they? If you try to think off the top of your head for some of the top ones, it's hard to come up with even 5. But, there are a lot more than that, and they all deserve some recognition, so here's 20 of the best PC sword fighting games for you to take a look at.
#30 Ninja Gaiden
This action-adventure hack and slash game from 2004 was a genuine joy. Players take control of Ryu Hayabusa, a masterful ninja who sets out on a quest to recover a stolen mythical sword and to avenge his clan who were slaughtered. As violence goes, this game has a lot of it, and it's incredibly graphic too – it was actually censored in many regions because of it. It is considered to be one of the most challenging action-adventure games ever made and was internationally praised for its length (especially for the time), the overall depth and speed, and its classic gore. It is easily one of the best games on this list.
#29 Metal Gear Rising: Revengence
Now we're talking! Metal Gear Rising: Revengeance was a wonderful spin-off in the Metal Gear series when it was released in 2013. It is set four years after the events of Metal Gear Solid 4: Guns of the Patriots and has players take control of Raiden, a deadly and skilled cyborg who aims to confront the military company, Desperado Enforcement. The gameplay focuses on fighting the array of enemies using a sword and many other weapons to perform slick combos and counterattacks. Praised for its clever cutting system, the incorporation of other Metal Gear elements to enhance the narrative, the soundtrack, and the superb boss battles. It's a really surprising installment, but a brilliant one nonetheless.
#28 Nioh Series
The Nioh series is one that is truly loved by many people all around the world. Set during a fictionalized version of the year 1600, it follows the adventure of William Adams who is based on the man of the same name who became one of the only Westerners to train as a samurai. With a premise like that you need some epic gameplay to match, and it delivers alright. It revolves around the exploration of an epic land where you must defeat intimidating monsters and players will need to manage their "Ki" because stamina is the key, as well as mastering all the different sword stances available. A really great game series that is still going strong to this day.
#27 Shadow Warrior Series
This is a series that began back in 1997 with the distinctly average Shadow Warrior and has since been rebooted into three further , ones that were a tad more… favorable. But for all of the series' bad qualities, it was praised for its distinctive style, its unique level design, and memorably high difficulty. Aided by a great soundtrack with a collection of ambient music and an environment that one can truly get lost in. So, what makes it bad? These positive moments are few and far between, and on the whole, it can be a little boring and unimaginative, which is a real shame.
#26 Strider
The original Strider coming out of the Capcom studio in 1989 was a classic arcade game that became a major influence on many a video game franchise. Games like Ninja Gaiden, Devil May Cry, and God of War wouldn't exist without the brilliance of Strider. Set in a dystopian future with a wide range of settings that affect the gameplay, one that was praised for being highly innovative. The success of the original led to a reboot of the game in 2014, which overall, was as enjoyable as the first. Both consist of gorgeously diverse music which has been one of the series' most enjoyable aspects.
#25 Warframe
This is a famously free-to-play action role-playing third-person shooter multiplayer online game (that was a mouthful) developed by Digital Extremes. In Warfare, players control members of the Tenno who are a race of ancient warriors that have awoken after hundreds of years of suspended animation, far into the Earth's future. They now find themselves at war with a host of different organizations and must battle to survive. The aim is to use powered Warframes, various weapons, and abilities to complete all the missions. What started out as a tough introduction for the game slowly began to gather pace and has since hit much better numbers and reviews
#24 Cyberpunk 2077
Everyone in the world is aware of the problems that came with Cyberpunk 2077 upon its release – if you haven't then you've been hiding under a rock. But it's since had major updates (a lot of them) and turned into a much better game. The CD Projekt game is still far away from the finished article, but players can definitely enjoy the experience of a futuristic world full of impressive weaponry, extremely seedy characters, and a story that is an odd but truly immersive spectacle. Oh, and we forgot to mention that the one and only Keanu Reeves makes a starring role, what's not to love about that?
#23 Monster Hunter Rise
Monster Hunter Rise is the sequel to Monster Hunter World, and the PC version was only released in January of this year. Rise follows and expands on many of the aspects that made World so highly praised, while also featuring many new mechanics and features, including a lovely little animal friend called a Palamute. This great little companion (every game improves with one) can also be ridden and taken into the depths of battle. The gameplay in this installment was highly praised – of course it was, you get to ride monsters – but also because it built on its predecessor extremely well and improved on almost every aspect.
#22 Devil May Cry Series
As famous a series as any other on this list, Devil May Cry is an all time great, and in many an avid gamers collection. It is centered around the demon hunter Dante and his goal of eradicating the numerous demon invasions all over the world. The series' gameplay consists of combat scenes where the player must try to execute long chains of attacks in this stylized combat mechanic. Another Capcom creation, Devil May Cry has long been considered as an inspiration for future hack and slash type games like God of War, Chaos Legion, and Blood Will Tell, making it a classic collection of games that is still going strong to this day.
#21 Hades
Hades involves a hack and slash combat system where the player must use a combination of main and special attacks, as well as a dashing and magic ability to help them defeat the plethora of enemies. Players control Zagreus, the son of the titular Hades, as he attempts to escape from his fathers underworld and reach Mount Olympus. Hades was one of the surprises of its year, it was universally lauded, became a commercial success, and is basically flawless – yes that's right, we said it. Considered one of the best games from the class of 2020 and was several publications game of the year, which is very high praise indeed.
#20 Onimusha: Warlords
A high-definition remaster of the popular PlayStation 2 release, this one has been given improved controls, widescreen gameplay, a brand-new soundtrack, and even improved graphics. Set in a feudal Japan, this is a story of sacrifice and loss. A game similar to the Resident Evil series, only with Samurais instead of zombies. The third-person hack 'n' slash combat with added puzzle elements makes the gameplay exciting and tough. But veterans of the genre will love this one.

#19 Chivalry 2
A first-person multiplayer slasher game where the player will take part in epic massive medieval battles. Up to 64 players will enter the battlefield to storm castles and kill the opposition. Choose from four base classes that can be expanded with a further 10 sub-classes which can be customized with their own weapons and style. Use a range of objects to defeat your opponent's such as oil pots, barricades, archers' stake's, supply crates and more. This brutal and sometimes hilarious medieval combat game also features cross-play support, meaning you can play with anyone across all consoles, so the bloodshed never has to end.
#18 Assassin's Creed Odyssey
The 2018 Assassins Creed release from Ubisoft is this time set in Ancient Greece, the players can this time choose their own fates, embark to become a living Legend. A brand-new dialogue system allows you to make multiple choices throughout your journey. Choose your armor, your weapons and even your very own ship, giving a greater distinctive touch to the once-linear RPG game. The Ancient Greece setting is a beautiful one and features a variety of biomes, from vibrant forests to volcanic islands and even cities. Feature in battles between Athens and Spartans with hundreds of soldiers or participate in Naval battles across the Aegean Sea. This is a must-play for any Assassins Creed fan.

#17 Ghostrunner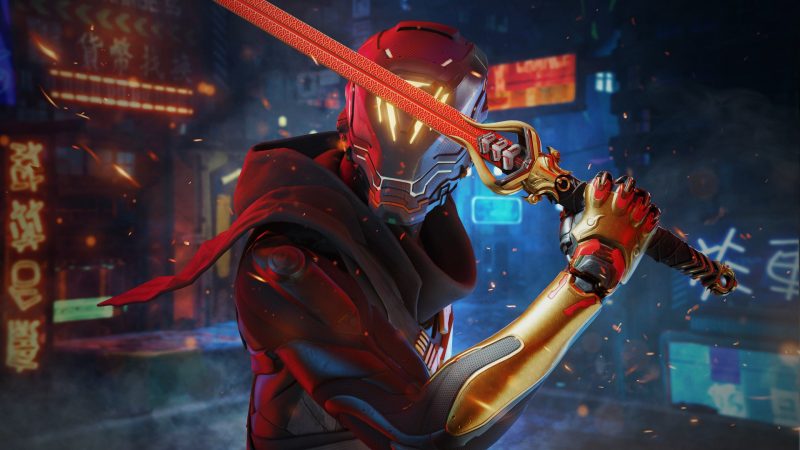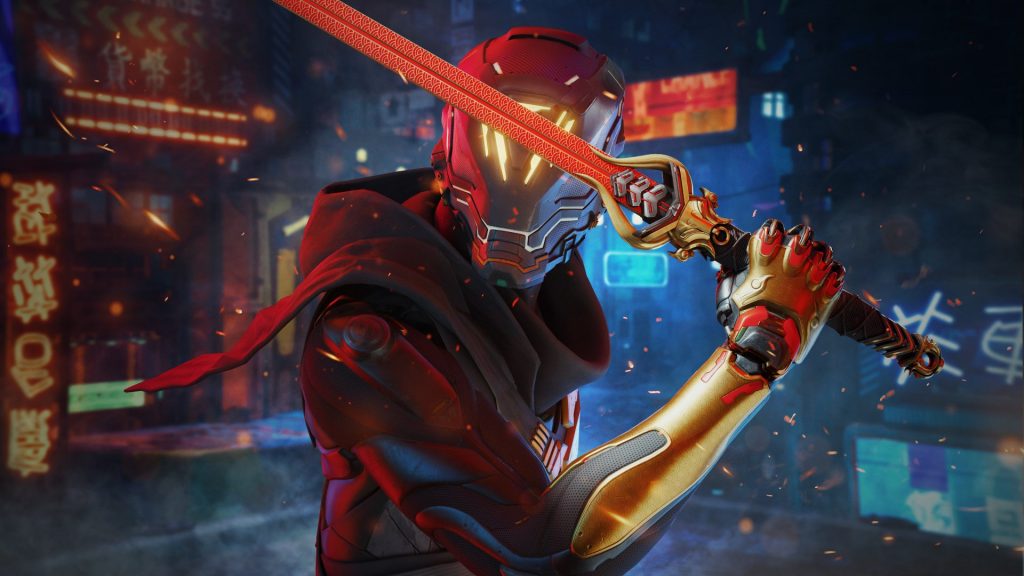 A unique single-player experience that offers players fast-paced and violent combat as well as an original setting, blending science-fiction with a post-apocalyptic theme. Set in a world that has already ended, its inhabitants need to fight to survive. Mara the Keymaster rules all and has no regard for the lives he takes or makes suffer. Make your way from the bottom to the top and get your revenge, for the last time. This game features a one-hit one-kill mechanic that makes combat fast and intense; dodge bullets, slice and dice your enemies with your katana and use a range of techniques to come out the winner.
#16 The Witcher 3: Wild Hunt
Originally released in 2015, this story-driven RPG game is as relevant as ever. With a vast open world to explore and several exotic enemies to defeat, this could easily be presented as one of the best games overall on this list. Every choice you make has an impact to your story, affecting relationships with various people. As a professional monster Hunter, you can imagine you will be partaking in a lot of combat. The combat is fluent and feels good, with a number of different weapons to use and items at your disposable, nothing stands in your way.

#15 Blade Symphony
A free to play sword-fighting game that pits players against each other in order to become the world's greatest swordsman. Players can engage in 1v1, 2v2 and even sandbox FFA modes, fitted with slash-em-up gameplay. With four characters to choose from, each with their individual fighting style, players can choose a character fitted to their preferred playstyle. To go along with your preferred characters, players can also choose a sword type from a choice of four weapons, each offering their own benefits. This allows the player to gain a little more control over how they play. Blade Symphony prides itself on being a very fair game, with the only unlockable's being cosmetic (of which there is said to be a lot), there are no unlockable advantages. This one is a must play for sword-fighting fans.

#14 For Honor
This intense and brutal game from Ubisoft is perhaps the most realistic sword fighting game on this list. Allowing players to choose their side of Knight, Viking, and Samurai, For Honor features a variety of fighting choice and history. Its original launch back in 2017 was a little hit-and-miss, but now, with a slew of updates and DLCs, this epic PVP game can be great once more. Choose from 18 different heroes and battle across 18 different maps across numerous game modes. With thousands of cosmetic items, you can create your perfect hero; different weapons, emblems, armor and more can be customized. Be warned though, it is not a simple game by any means.

#13 Kingdom Come Deliverance
A story-driven RPG game that immerses you in an adventure set in the Holy Roman Empire. You are Henry, son of a Blacksmith, on a mission to avenge the death of your parents all whilst battling numerous forces, completing various quests, and making game-changing choices. In this vast RPG, players will be able to explore castles, forests, and villages or reminiscent of the medieval era. Improve your character's skills, earn new perks and upgrade your equipment. The best thing about it is, however, you want to play is down to you. Whether you want to fight and steal or stay back and bribe or threaten. The choice Is yours

#12 Mordhau
A multiplayer medieval slasher, Mordhau allows players to create their very own mercenary and fight in brutal fast-paced combat. With a range of game modes to spruce things up such as castle sieges and even calvary charges, this hectic slasher pits up to 80 players against each other in a fictional but realistic world. Switching from first and third person, Mordhau allows players to have more control over their combat via free-form melee and ranged combat, fit with a huge collection of weapons and equipment to get to grips with and all in realistic and gory combat.

#11 Nidhogg
An oldie but a goldie, this epic award-winning simple game has players locked in a fencing tug-of-war in a two-player battle showdown. Amazing acrobatics and clumsy stabbing will have you and your friends screaming and shouting in real life. Opponents will continuously spawn in your way, causing you to be forced to stab, lunge, parry and even throw your sword at them. If you find yourself without a weapon, that's okay, your fists will become your weapon. Punch, kick, roll and wall jump your way out of trouble, and do anything possible to defeat your enemies. With a combat arena that stretches both left and right, players must fence off (literally) against an army of enemies where series of kills will grant you the right of way to get to your own goal zone.

#10 Sekiro: Shadows Die Twice
Winner of the Best Action Game of 2019 category, Sekiro: Shadows Die Twice sees you exploring lates 1500s Senkogu Japan. From the creators of the Dark Souls series, this tough action-adventure game pits you as the 'One-Armed Wolf', a disfigured and disgraced warrior who was rescued from the edge of death. Unleash an arsenal of deadly tools and ninja abilities to defeat whoever stands in your way. Blend stealth, vertical traversal and head-to-head combat together to create the best (and worst) way to get your revenge with as much honor as possible.
#9 Mount & Blade II: Bannerlord
A game that is still currently in early access and a sequel to the acclaimed medieval combat simulator, Mount & Blade II: Bannerlord is set 200 years previously. Expanding on the already detailed fighting system as well as the world of Calradia itself. This action RPG game sees players explore, raid and eventually, conquer the huge continent of Calradia. Raise your own army and lead and command them into battle. An extensive character creation and progression system will allow you to create a character that matches your playstyle perfectly. Not only that, but with extensive mod support players will be able to experience many different things that can completely change your whole experience.

#8 Elden Ring
One of the most played games right now, Elden Ring is the latest in the From Software library. Create your own character that will suit your preferred playstyle and explore a vast open world where you are free to go wherever and do whatever you please… if you can. As is the case with all From Software games, this is extremely tough, and you're going to have to do a lot of trial and error in order to progress. Find new weapons, armor and equipment to give you the power to defeat the deadly bosses that stand between you and becoming the Elden Lord.
#7 Dark Souls Trilogy
Experience arguably one of the best trilogies there is all over again, play through Dark Souls, Dark Souls 2: Scholar of the First Sin and Dark Souls 3 complete with all its DLC, makes this the definitive way to play, providing hundreds upon hundreds of hours of gameplay. Players will engage in the same extremely difficult trial and error gameplay that we all know and love with an unrelenting challenging. Learn as you play and discover a sense of accomplishment like no other.

#6 Naraka: Bladepoint
A 60-player PVP mythical action combat experience that allows players to take control of legendary customizable characters that are inspired by the legends of the Far East. Naraka: Bladepoint features martial arts inspired melee combat with a vast arsenal of both melee and ranged weapons at your disposal. Use gravity defying mobility and various tools to get the upper hand on your opponents, and go in for the kill with katanas, great swords, bows and even muskets. Each character possesses their own skills, ultimate and playstyles so experimenting with each character is vital to becoming the best.

#5 Hellsplit: Arena
A VR horror slasher title that puts players into a dark fantasy world of the late Middle Ages. A gruesome and realistic combat system that will see you literally stabbing and slicing Your opponents, which are an avatar of yourself, mimicking your exact movements, using only medieval equipment and using a realistic body hit system complete with a life-like injury system and superficial wounds, as well as some good old-fashioned dismemberment. This is as realistic as it's going to get.

#4 Dishonored
An immersive first-person action game which was released back in 2012, players take control of a supernatural assassin who's only drive is revenge. Set in the industrial steampunk city of Dunwall, you are Corvo, the once trusted guard of the empress, you're now accused of her murder, and are wanted for that reason. Dishonored prides itself on having an immersive and flexible combat system, allowing you to choose your preferred plan of attack. If you prefer to stay lurking in the shadows, then you can, if you want to go in all guns blazing, that's okay too. With an array of supernatural abilities at your disposal, such as possessing living creatures or even teleporting anywhere you can see, Dishonored is a ton of fun.

#3 Samurai Shodown
Another re-release of a game released in 1993, Samurai Shodown is a blade-wielding fighting game that we absolutely could not miss off this list. With improved visuals and gameplay and refreshed gameplay mechanics and improved atmosphere, and CPU controlled ghost characters that learn your game actions and patterns, this is a chance to replay one of the finest games of its generation. Its story is set a year before the very first installment, with warriors and various combatants battling to fulfil their destiny.
#2 Middle-earth: Shadow of War
Set in the land of Mordor, this open-world fantasy RPG sequel features a fantastic and fluent combat system with players facing off against some of the most ferocious of the Lord of the Rings series. Featuring a unique gameplay mechanic known as the Nemesis system, this allows players to create personal stories within the game with every enemy and follower. Work your way through a hierarchy of enemies to use and manipulate them into doing your bidding; whether that be killing another in above them or simply telling you vital information, the choice is yours.
#1 Warhammer: Vermintide 2
A melee first-person co-op action game set in the world of Warhammer. Up to 4 players can team up to fight endless hordes of enemies. With 5 different characters to choose from, each with 3 branching careers to discover, players will be able to choose a character suited to their own playstyle. On top of this, there's 15 different talent trees and over 50 weapon types for players to fine-tune their character. As your skill progresses you will climb through the difficulty ranks from recruit all the way up to legend. The sequel to the critically acclaimed Vermintide is better than ever.