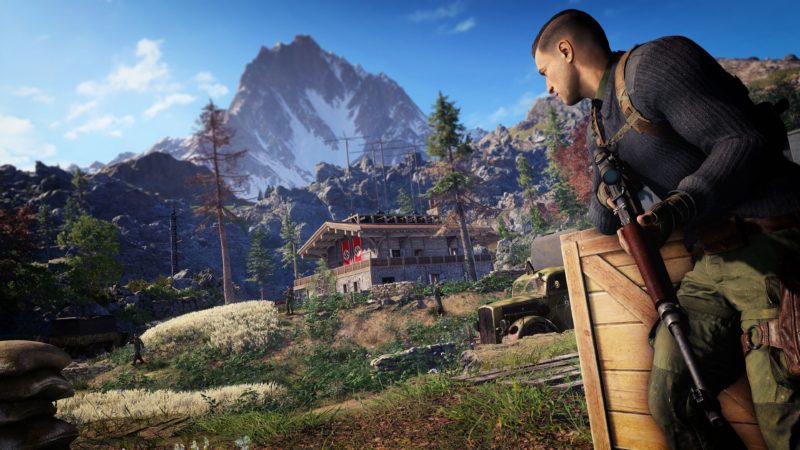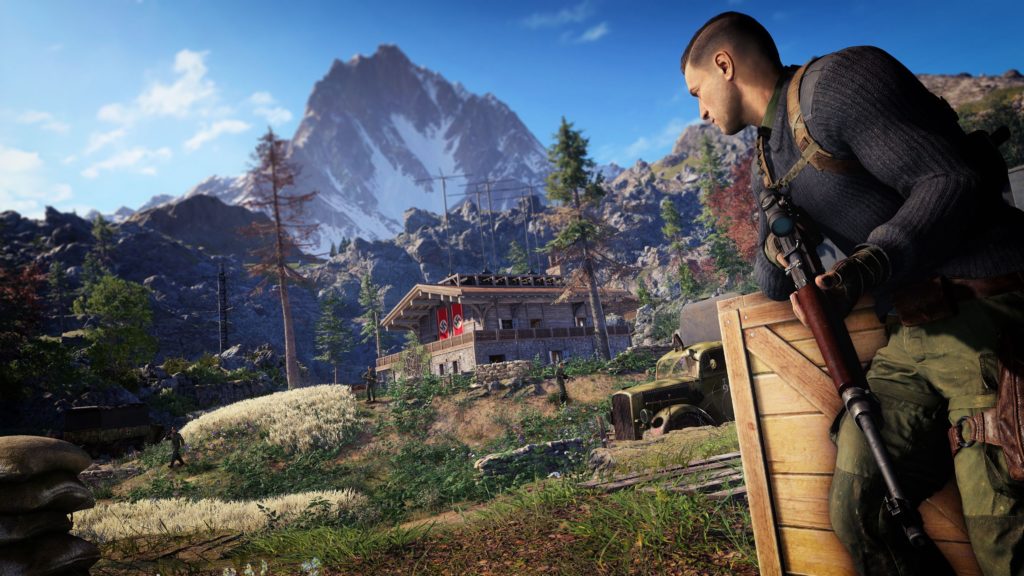 The Sniper Elite series has been running for a staggering seventeen years. Whilst the first one came and went, the franchise has only gone from strength to strength since first sequel, V2. Honing their craft, Rebellion hit the big time when they blended their sniping craft with the intricate and gory X-ray kill cams that the games are renowned for.
In that time, it's not only proven popular enough to have a spin-off series in the Zombie Army games, but a slew of imitators and copycats along the way. Showing no signs of slowing, Rebellion are set to release Sniper Elite 5 in May. Whilst we wait, here are ten games to home in on before it comes out:
#10 Operation Flashpoint
Developer: Bohemia Interactive/Codemasters
Publisher: Codemasters
Released: 2001
There hasn't been an Operation Flashpoint game since 2011's Red River, but that doesn't mean that the series should be ignored. At its peak, there wasn't really a whole bunch of "realistic military shooters" doing the rounds. They weren't perfect games, but they were enjoyable.
Particularly Red River, after it had been patched. Offering up a pseudo-realistic military campaign in Tajikistan, Operation Flashpoint served up some decent, squad-based gameplay. With unlockable weapons and perks, taking on the role of rifleman in Red River was an experience few games could manage at the time.
#9 Ghost Recon: Wildlands
Developer: Ubisoft
Publisher: Ubisoft
Released: 2017
Another series that's been running a while now, Ghost Recon has reinvented itself a couple of times. Known for its large ambition, it was 2017's Wildlands that took the series fully open world. Of course, what comes with open world warfare? Long distance enemy placements.
What makes Wildlands great in its "tackle it your way" approach is the combination of drone and sniping. Utilising the former to mark enemies, so that players can find a good vantage point for the latter, is a great gameplay mechanic. Doubly so if you're using that to provide cover for your teammates to sneak in.
#8 Zombie Army Trilogy
Developer: Rebellion
Publisher: Rebellion
Released: 2015. 2020 (Switch version)
It wouldn't be fair to leave out Sniper Elite spin-off series, Zombie Army, even if it does offer sniping in the loosest sense. That is to say; there is sniping in there, but it's not the core tenet or expectation of the player to do so.
That being said, even though your enemies are more rushing than patrolling from far off, it is still just as satisfying to pop the head off of an undead Nazi whilst it's charging towards you. A great multiplayer experience, the pleasure comes from your teammates flanking you whilst you take aim at zombie Hitler's daft looking face. Over and over again…
#7 Hell Let Loose
Developer: Black Matter
Publisher: Team17
Released: 2021
Bringing it back to realism over the undead, Hell Let Loose is Team17's foray in the world of war shooters. Boasting 50v50 battles, Hell is quite literally let loose, much like a real skirmish. No health bar, no HUD, just a vague direction of the enemy and what players need to sieze/defend.
Which, contrary as it sounds, make the sniping all the more sweet when you get the hang of it. No slow motion breathing mechanics here, just a steady aim and the hope that the lead you've slung has hit its target. Much like a real warzone, there aren't any on-screen flashes to tell players if they've hit. Just the hope that their aim is true, and that someone hasn't lined you up in their sights.
#6 Sniper Elite VR
Developer: Just Add Water
Publisher: Rebellion
Released: 2021
Much like Zombie Army, it wouldn't be fair to ignore this Sniper Elite spin-off. And for good reason, if you have VR, as it's worth checking out.
It may not have the refined sensibilities of its main counterparts, but when you actually get to aim the rifle in VR for the shot, it doesn't matter! It's fiddly to get the hang of, what with not actually holding anything, but once you get the hang of it, you'll be an eagle-eyed sharpshooter in no time.
#5 Ghost Recon Breakpoint
Developer: Ubisoft
Publisher: Ubisoft
Released: 2019
It may seem cheap to put two direct sequels in a list, but bear with us. Breakpoint takes what was established in Wildlands, tidied it up a bit and put out a much more refined experience. Well, terrible microtransaction business aside.
With a new Gear level mechanic, Breakpoint encourages the grind for better equipment. Which, if you're a fan of sniping, is all the better. Again encouraging multiplayer, taking point as your team sneaks up on encampments never gets boring. The better you do, the better the unlockable tech.
#4 Escape From Tarkov
Developer: Battlestate Games
Publisher: Battlestate Games
Released: 2017 (still in beta)
Another game erring on the side of realism now, Escape From Tarkov is tough. The massively online game is tense, survival is frought and no one trusts each other. But what can be trusted in are the firearms, especially when it comes to rifles.
Tarkov offers quite in-depth weapon customisation, and with that, satisfyingly challenging combat. Patiently waiting on a vantage point to pick off someone who may be on their way to rob you is a genuinely tense experience. It's not for everyone, but once you get the hang of it, it's engaging.
#3 Hitman 2: Sniper Assassin
Developer: IO Interactive
Publisher: Warner Bros. Interactive
Released: 2018
Sniping in the Hitman games has always been an option, and as of 2016's reboot, something to work towards as it isn't always readily available. Yet brought back from an Absolution preorder bonus, Hitman 2 (2018) offers a comprehensive sniping mini-game to delve into.
Although mini-game is a misnomer, as Hitman's Sniper Challenge(s) offer as much depth and challenge as a main mission. Precision targeting, secondary objectives and multiple targets, all adding experience to unlockable equipment add replayability to what some might dismiss as main game padding.
#2 Sniper: Ghost Warrior
Developer: CI Games
Publisher: CI Games
Released: 2008
The Ghost Warrior series has always been seen as the modern counterpart to Sniper Elite, but unfortunately also the inferior. Whilst that might be true of the first three, the switch to its Contracts branding is where it gets good.
Contracts, and most recently its second one, offer up open world hub maps with multiple approaches in each. Not only that, but like Hitman, offers up multiple challenges to take out your targets too. So you could for the long distance stylish headshot… or drop that conveniently placed crane on them. The choice is yours.
#1 The Sniper Elite Series
Developer: Rebellion
Publisher: Rebellion
Released: 2005
If you're looking for a better way to get into the mindset of Karl Fairburne, then look no further than the franchise he carries. Sniper Elite V2 is a cracking jump-off point, with it recently getting the remaster treatment back in 2019.
Building from that success, Sniper Elite's 3 & 4 took that template and make it builder. Introducing open world elements, the ability to approach objectives in different orders gave players more versatility in how they snipe. Include an every growing arsenal of customisable rifles and you've got some excellent, X-ray fueled Nazi killing action to help you get up to speed until the new one comes out.
Bonus Games
Bonus: Far Cry 6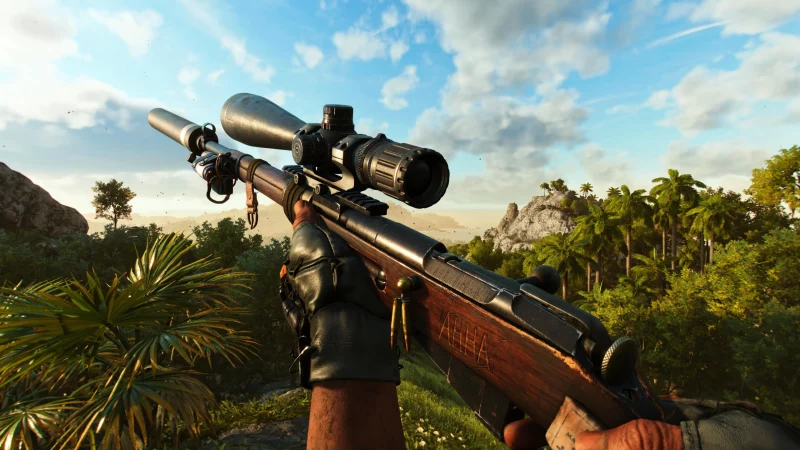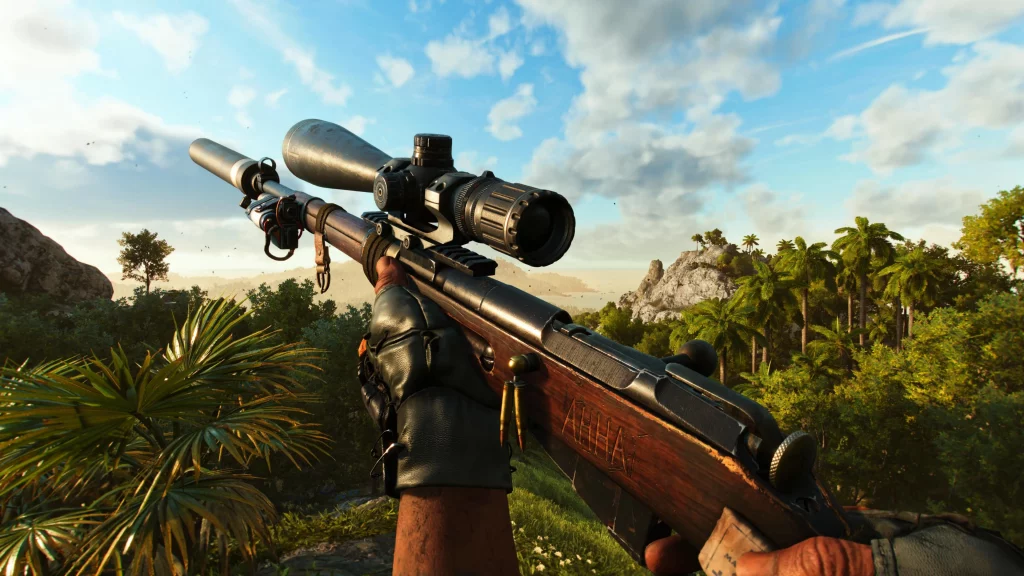 Developer: Ubisoft
Publisher: Ubisoft
Released: October 2021
Ubisoft's most recent Far Cry, of a series one year older than Sniper Elite, continues its trademark "choose your own approach" style of combat. Whilst going head-on with rocket launchers and explosions, the option for high-powered, long-distance rifle shots is still as present as ever.
But of course, the focus isn't on stealth in a Far Cry, and the weapons certainly prove that. Both standard and unique ones come in a variety of flavours, from subtle silenced rifles to anti-aircraft beasts. That's right, you can snipe out pilots from helicopters and blow up APC's with a sniper rifle. Welcome to Yara.