2020 was a bit of a bust thanks to the worldwide health pandemic outbreak. That prompted several studios to close their offices and put employees to work remotely. Of course, this transition period took a bit of time for productions to start back up. As a result, this resulted in several video games to get delayed out of 2020. Ultimately, this means that 2021 should be a pretty packed year for video game releases. Check out some of the more anticipated video games getting released throughout 2021.
Click Here For The Best Fighting Games Of 2020
---
#5 Tekken X Street Fighter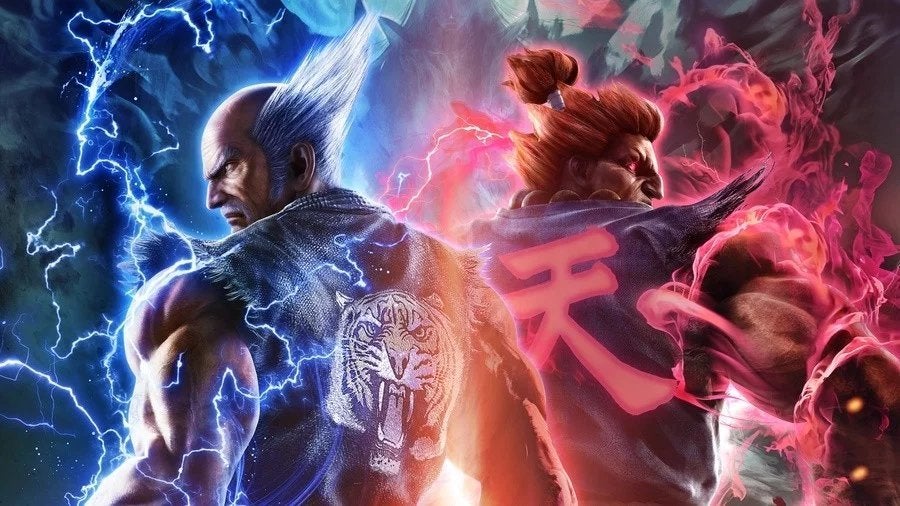 Developer: Bandai Namco Studios
Publisher: Bandai Namco Entertainment
Platforms: PS4, XBO
Release: TBA
Co-op: N/A
Competitive Multiplayer: Yes
Tekken X Street Fighter was first announced back in 2010 during San Diego Comic-Con. Overall, this is a game that would feature a crossover between two big fighting video game franchises, Tekken and Street Fighter for one ultiamte 3D fighting video game title. Originally the title was slated to launch for last-generation consoles, the Xbox 360 and PlayStation 3 but it has since been bumped up to both PlayStation 4 and Xbox One. Unfortunately, this game has been stuck in development hell.
We knew that the game was in the works over the years but we haven't seen any new details about the game for a little while now. In fact, earlier this year, a producer for Bandai Namco, Katsuhiro Harada, has stated that he would still like to see the game release but was uncertain if there was any pathway that would allow it to launch as both a logical and business standpoint. This game may never release but we're hopeful that perhaps 2021 will see the title launch into the market. If not, perhaps we'll get a new update on the status of this game.
#4 The King of Fighters XV
Developer: SNK
Publisher: SNK
Platforms: TBA
Release: 2021
Co-op: TBA
Competitive Multiplayer: Yes
The King of Fighters franchise will receive a new installment. Known as The King of Fighters XV, this installment has been first teased back in 2018 and since its first announcement, the release date remains to be at some point in 2021. Here's the thing, nothing has been really shown for this title just yet. We got a simple trailer showcasing the title, but this is a long-running franchise so if you pretty much know what to expect. This series first released back in 1994 and has been going strong over the years across multiple platforms.
Overall, the game story follows a vast cast of SNK characters who will take part in a tournament such as characters from Art of Fighting and Fatal Fury. While it would be safe to assume that the same style of gameplay from the past installments will be bleeding over into The King of Fighter XV, we ultimately have to wait until official footage is released online.
#3 Guilty Gear Strive
Developer: Arc System Works
Publisher: Arc System Works
Platforms: PS4, Arcade
Release: 2021
Co-op: TBA
Competitive: Online
A new Guilty Gear title is in the works for 2020 from Arc System Works. The video game development studio has released several installments in the past and it looks like this next installment will be released on the PlayStation 4 and arcades. If you're familiar with the Guilty Gear franchise then you will find that several characters are making a return.
Likewise from the gameplay footage teased so far, this cel-shaded fighter looks not only incredibly smooth but filled with combo attacks that should keep seasoned fighters on their toes. Unfortunately, we're still waiting to get some new details about this upcoming installment such as when we will see it launch on the PlayStation 4.
#2 Project L
Developer: Riot Games
Publisher: Riot Games
Platforms: TBD
Release: TBD
Co-op: TBD
Competitive Multiplayer: TBD
Riot Games is best known for League of Legends, it's their bread and butter. The popular MOBA title has been around since 2009 and it's certainly not slowing down anytime soon. However, there are other ventures that Riot Games would like to dabble in and one of those happens to be Project L. So far it's only the working title name right now and we're left waiting for more information, but we do know that this is a fighting game. Being that they are the makers of League of Legends, you can expect the roster of characters to appear in this game as well.
With that said, you probably won't see the entire roster end up in the fighting game. So far only a small snippet of footage has been released showcasing the game and it looks like a hit 2.5D fighting game with the development team tapping into the League of Legends IP. Unfortunately, there's no information out quite yet on when we'll get a copy of the game.
#1 Virtua Fighter X Esports
Developer: Sega
Publisher: Sega
Platforms: TBA
Release: TBA
Co-op: TBA
Competitive Multiplayer: TBA
The Virtua Fighter series has been around for years now. This game series came out back in 1993 and while it's been noted as the first big 3D fighting game franchise, we've seen this series kind of go stale. The last release we've seen for Virtua Fighter came in 2012 but it looks like Sega is ready to bring this franchise back with a new project. Unfortunately, we really don't know anything about this project quite yet other than it's esports related. We could see this franchise make a big splash for the latest generation consoles, but for now, we'll have to wait and see just when Sega opts to clear things up.