Report: Sonic The Hedgehog Movie Coming Next Year
Movie mania.
Not content with his brief cameo in Wreck-It Ralph, Sega's darling mascot will be dashing to theatres in 2019 for a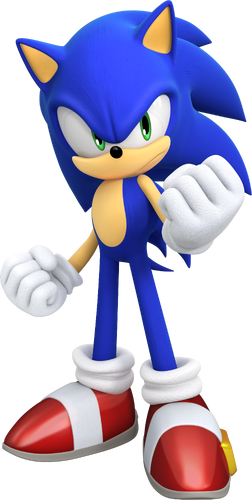 meatier audiovisual venture. According to the Hollywood Reporter, the Sonic the Hedgehog film is a Paramount Pictures production and will employ "a mix of live action and CGI to bring the character to life". Deadpool's director Tim Miller takes on the role of executive producer, while Sonic's reckless charm will be penned by Golan the Insatiable scriptwriters Josh Miller and Pat Casey. The film is expected to release just ahead of the holiday season on November 15. The live-action/animation approach contrasts with Nintendo's recent announcement of a Mario film which will be pure animation. Sonic and Mario have an extensive history competing against one another at the Olympic Games, so it seems natural they are extending their healthy rivalry to a new level. In other Sonic news, Bandai Namco and Sega are playing swap by letting players speed through the mazes of Pac-Man as Sonic or enjoy Sonic Dash from Pac-Man's perspective.